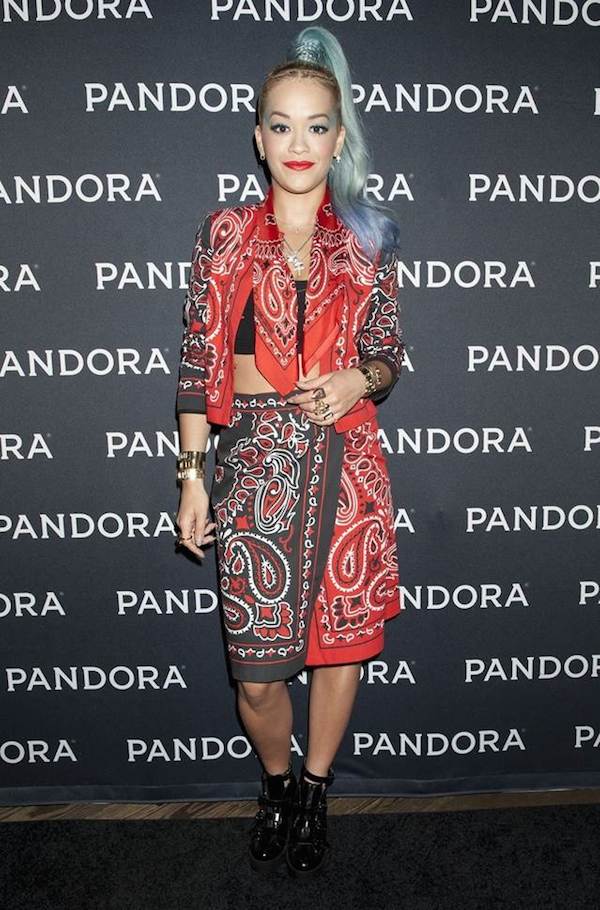 Feeling blue? Rita sure does, since blue strands are her latest color sensation.
Rita Ora was spotted at a Pandora event over the weekend, and it appears as if she's trying yet another new hair color….blue! She showed off her new look in the form of a ponytail which included a unique variation of ombre blue hair dye. She even worked blue eyeshadow to create an even more dramatic effect.
While Rita has been spotted trying out some rather daring hair color shades this summer, blue is by far one dramatic twist. It also has us thinking, blue by far has been one popualr color this season…….. and the look only seems to becoming more popular….
So with that being said, would you rock blue hue too? 
Related articles