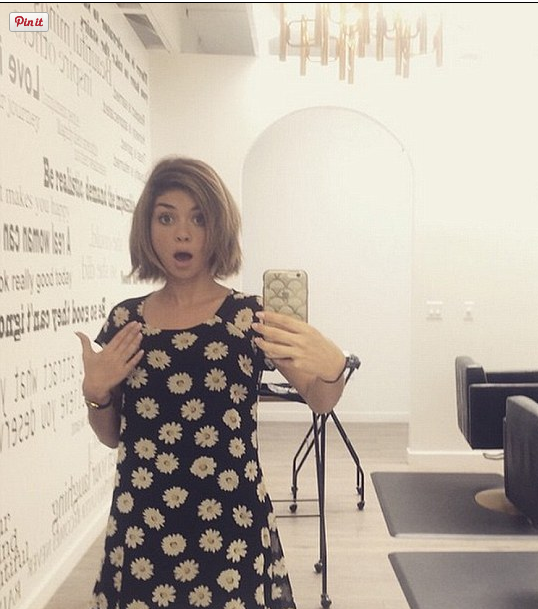 Sarah Hyland Turns Lob Into Bob For the Summer! Just last week Modern Family actress Sarah Hyland showed off a brand new lob hairstyle after removing her extensions for s short break, and this week it appears she wanted to go even shorter!
She of course took to instagram to show off her new cut which includes her lob now turned into a trend chin-length bob.
"Aaaaand it's gone. Summer hair! Thank you @nikkilee901 for always keeping my hair healthy and for givin me the freshest cuts She captioned next to the pic of her new bob.
Seems as if cuttings ones hair can become quite addictive since she's not the only celeb to debut a new lob haircut only to reveal and even shorter strands days later.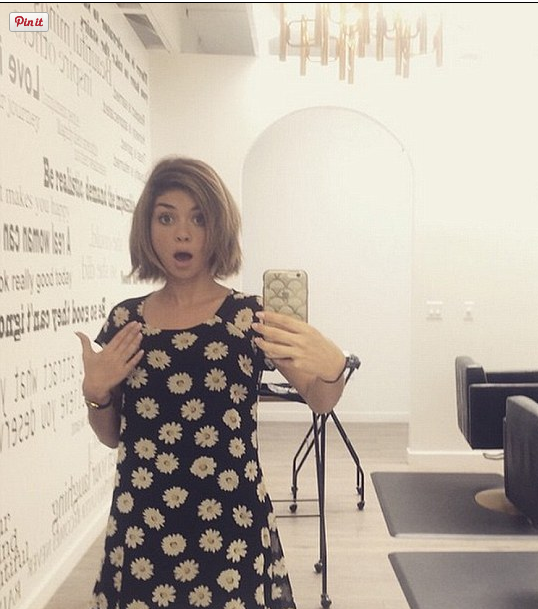 Related articles