In case you didn't get the memo, it's officially October, which means the leaves are falling, and celebs are changing up their looks. Vanessa was just one of the celebs to switch up her hairstyle this week, and it was quite the drastic change from her ombre blonde strands which could be spotted over the summer…….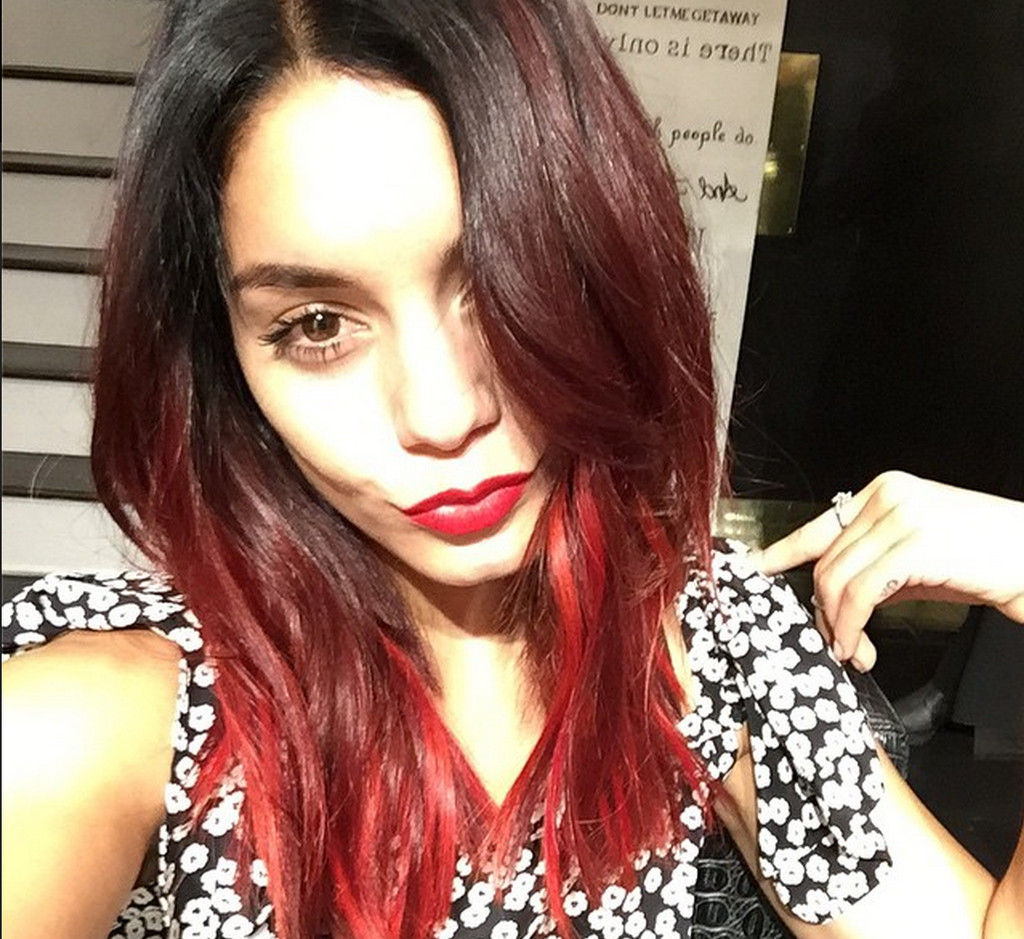 Vanessa of course took to instagram to show off her new hair changes and she even posted a pic of her getting the dye rinsed off with the caption
"I hit my head… Am I bleeding???"
Vanessa's new hair color is quite the fiery red, but we're totally digging the change! Are you feeling Vanessa as a redhead?
Related articles