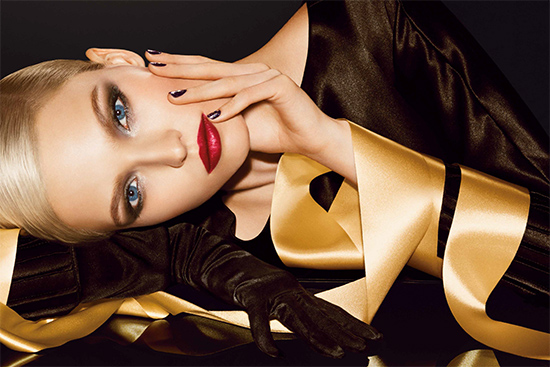 Dior brings us a luxurious new collection to love this holiday 2014 season themed Golden Shock….
By looks of the name, Dior's Golden Shock will be heavily influenced by the color gold. Always an intoxicating shade proven even more so during the holiday season. Avavible in stores October 25th, the collection will feature new eye palettes, lipsticks and more. Look below for more details.
From the inception of the House of Dior, gold has been a signature color of the brand. From Mr. Dior's first creations, which incorporated highlights of rich gold as luxurious accents, to the modern-yet-timeless looks of Raf Simons, which feature metallic gold elements to balance audacious shades of red, pink, blue and yellow, gold remains a constant theme. Now, the Dior Golden Shock Holiday Color Collection draws inspiration from Dior's past and present by incorporating pops of color with dazzling gold accents.
5 Couleurs Eyeshadow ($60.00) (Limited Edition)
Golden Reflections (046)
Golden Shock (756)
Diorshow Fusion Mono Eyeshadow ($31.00)
Mirror (621) (New, Permanent)
Dior Addict Gloss ($29.50) (Limited Edition)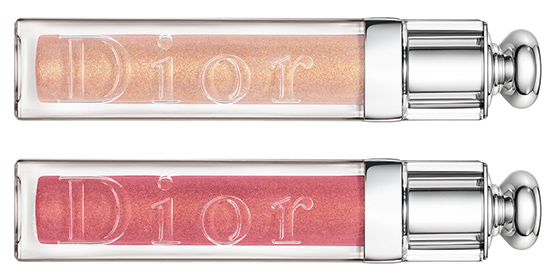 Gold Rain (164)
Pink Excess (663)
Diorific Illuminating Press Powder ($80.00) (Limited Edition)
Gold Shock (001) (Neiman Marcus/Dior.com Exclusive)
Pink Shock (002) (TBA Distribution)
Diorific Golden Shock Colour Lip Duo ($38.00) (Limited Edition)
Delicate Shock (001) (TBA Distribution)
Enchanting Shock (002) (TBA Distribution)
Daring Shock (005)
Ardent Shock (006)
Passion Shock (007)
Mysterious Shock (008)
Diorific Vernis ($27.00) (Limited Edition)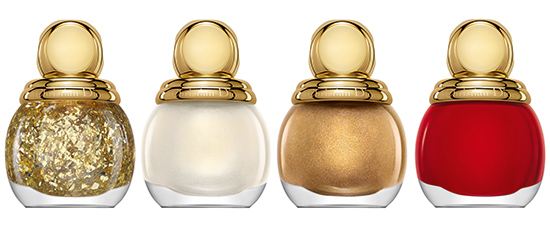 Shock (762)
Mirorr (022)
Smoky (990)
Gold Equinoxe (241)
Diorific Vernis Effect Top Coat ($28.00) (Limited Edition)
Gold Leaf Effect (001)
Related articles