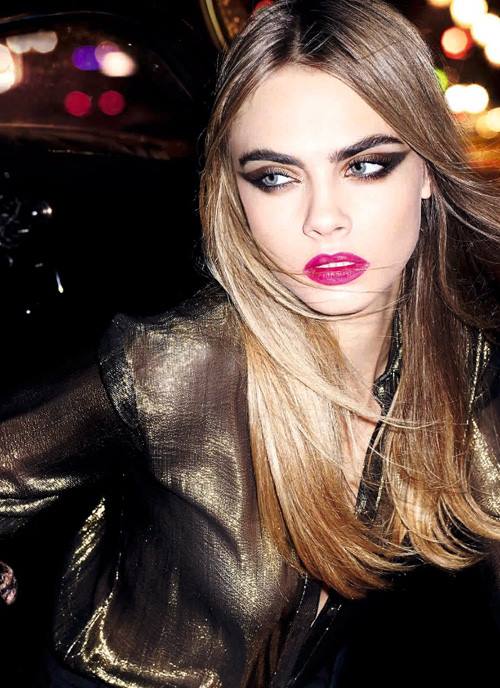 This holiday season, YSL will be releasing a trendy & seductive beauty collection that will truly lift up your holiday spirit. From smokey eyes to alluring lips and even goodies for your nails, look below to see what YSL has in store. Avavible in stores this October.
For the 2014 holiday season, YSL Beauté celebrates the invincible spirit of the Yves Saint Laurent woman. Cat's eyes, temptress lips, luxurious nails: a look illuminated in gold in which smoky black, tawny browns and intense reds are tamed to reveal a perfect balance between audacity and elegance.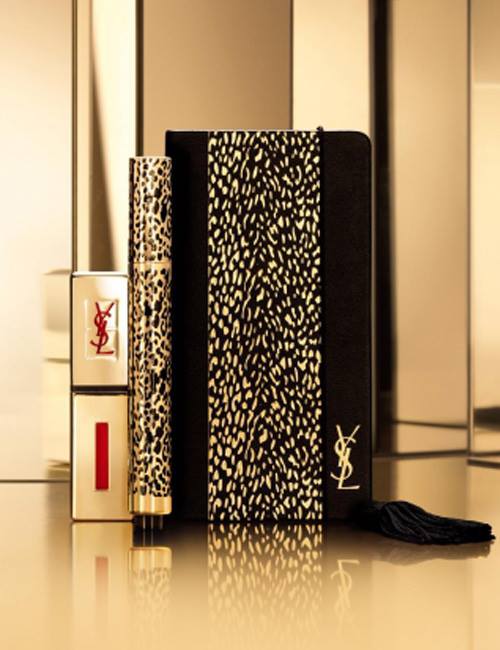 YSL Palette Collector Wild Edition – Limited Edition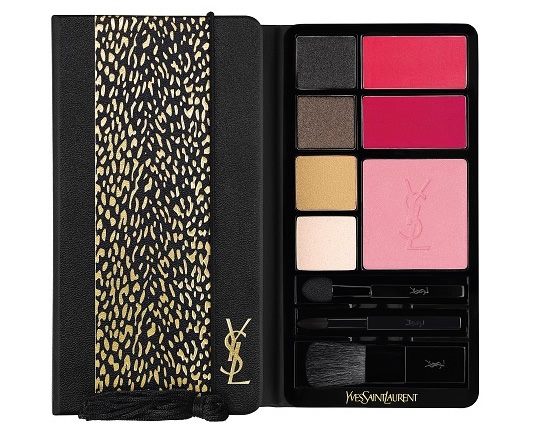 Precious and distinguished, the black leather case is draped with a gold leopard print and adorned with the legendary logo. Four eyeshadows (a dazzling black, an iridescent bronze, a shimmery gold and a silver highlighter), a delicate pink blush and lip duo composed of Rouge Volupté Sheer Candy pink and Rouge Pur Couture fuchsia.
YSL Couture Palette Wild Edition – Limited Edition – $60.00
For the 2014 Holiday Season, YSL celebrates the invincible spirit of the Yves Saint Laurent woman with this limited-edition Couture Palette for eyes. The palette is filled with rich, earthy shades that glide on effortlessly to give eyes a brilliant touch of color. Blend the five shades to create three must-have color combos. The formula includes a high concentration of pearls and pigments as well as a network of transparent powders for optimal hold and a smooth, even, blendable finish that is crease resistant for up to 12 hours.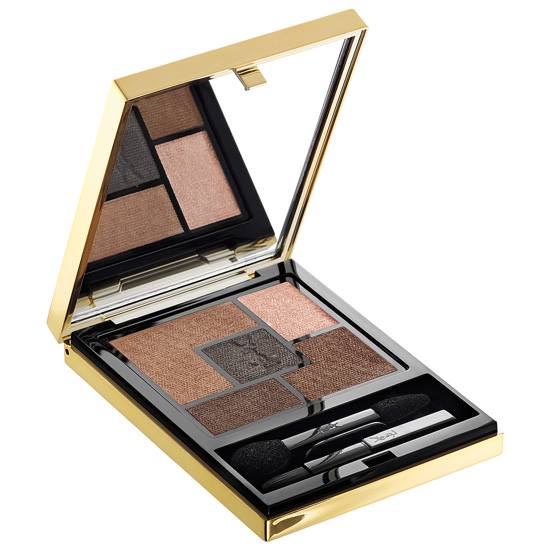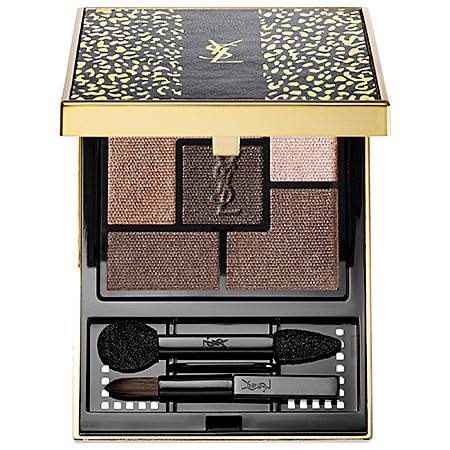 YSL Wild Edition Touche Éclat
No.1 Luminous Radiance
No.2 Luminous Ivory
No.3 Luminous Peach
YSL Rouge Pur Couture Vernis à Lèvres Collector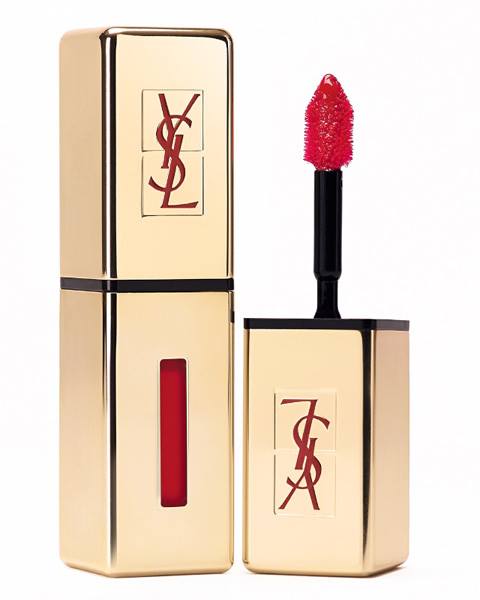 No.9 Rouge Laqué
YSL Rock Sequins Couture Palette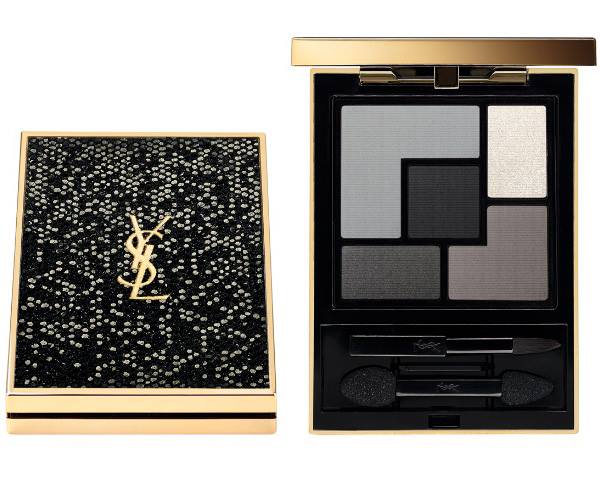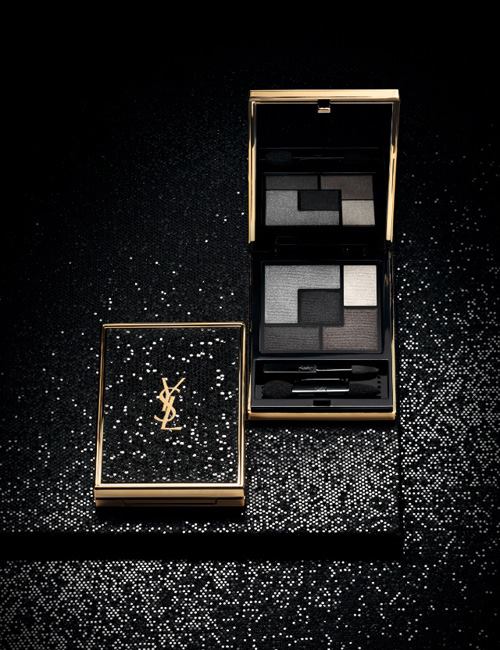 No.1 Tuxedo: From matte black to sheen fray and shiny white
YSL Mascara Volume Effet Faux Cils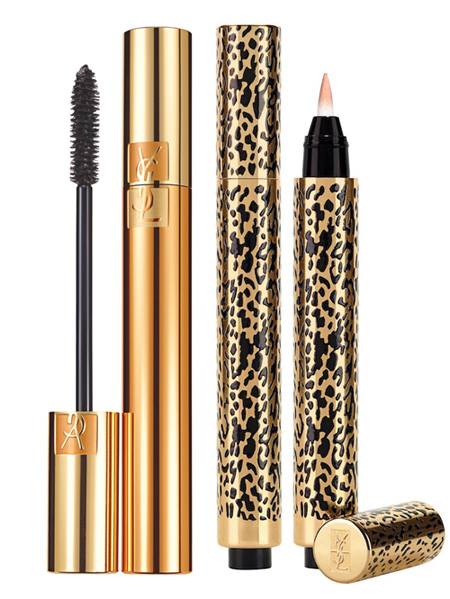 No.1 Black
YSL Eyebrow Pencil
No.2 Dark Brown: Deep brown
No.3 Glazed Brown: A shimmery brown
YSL Rouge Pur Couture Vernis à Lèvres Rebel Nudes
No.113 Coral Reformer: A glowing coral
No.114 Wild Pink: A fleshy pink
YSL Rouge Volupté Shine Lipstick
No.24 Violet Insurgent: A deep, arty purple
No.25 Red Indocile: A profoundly rock red
No.26 Coral Intrepid: A chic, deep red
No.27 Pink in Jungle: A rebellious pink
YSL La Laque Couture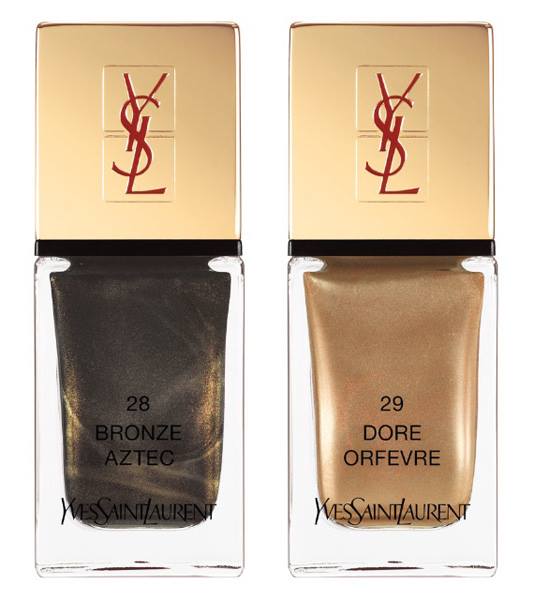 No.28 Bronze Aztec: A pure bronze
No.29 Doré Orfèvre: A captivating gold
Related articles