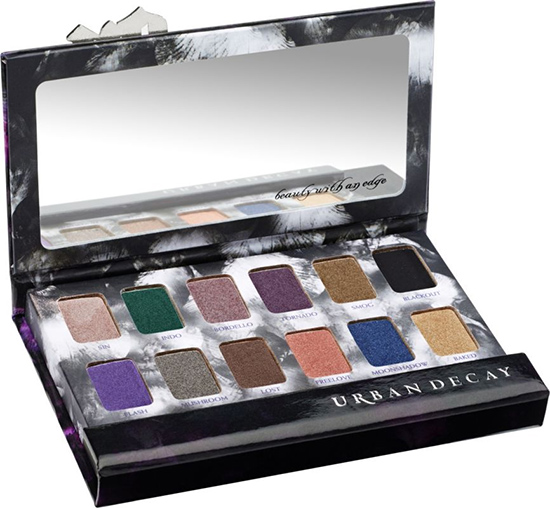 This fall Urban Decay introduces a new shadow box jam packed with highly pigmented shades you're sure to love! Avavible in stores now, the new Shadow Box is an Ulta exclusive.
Shadow Box ($34.00) (ULTA Exclusive)
Don't let the size of this palette fool you. It's loaded with a DOZEN of Urban Decay's most amazing shades – from pale to deep, matte to sparkly. The lineup? Nine bestsellers and three never-before-seen shades you'll reach for again and again. Experiment with a diverse range of looks. Whether you want to do a purple eye, a green eye, a smoky eye or a shimmery eye, it's all here! Inspired by Urban Decay's long-running Ammo Palette, with a completely updated (and even bigger) shade range, Shadow Box is the perfect all-in-one palette. Whether you're new to Urban Decay or you've got a whole stash of UD products on your vanity, the Shadow Box is one palette you need in your arsenal.
Sin Champagne (Shimmer)
Indo Emerald (Shimmer)
Bordello Pale mauve with gold micro-glitter (Sparkle)
Tornado Vibrant deep purple (Shimmer)
Smog Deep coppery bronze (Shimmer)
Blackout Blackest black (Matte)
Flash Bright iridescent purple (Shimmer)
Mushroom Warm pale grey (Shimmer)
Lost Medium metallic brown (Shimmer)
Freelove Golden vibrant peach (Shimmer)
Moonshadow Bright navy blue (Shimmer)
Baked Cowboy Golden bronze (Shimmer)
Related articles