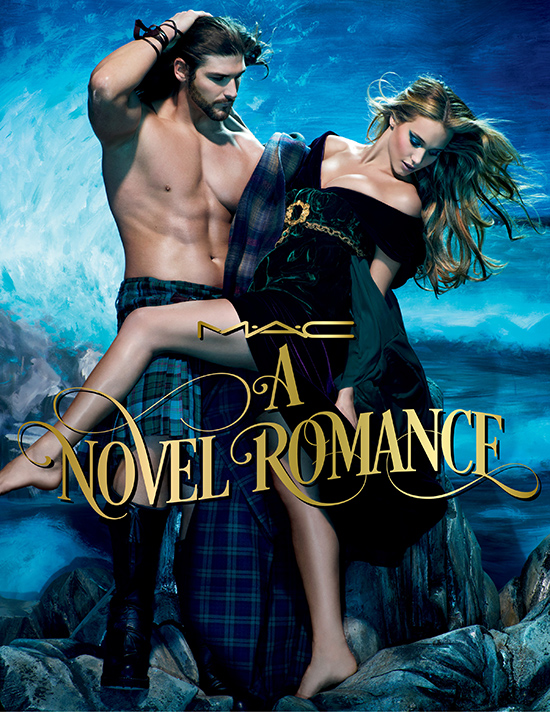 Feel like a little romance? Well let Mac romance you with their latest collection, Mac A Novel Romance.
Avavible online starting August 14th, Mac newest collection features tons of sweet hues to get you in the mood. From new eyeshadow palettes, to lipsticks, blushes and nail lacquers. Look below to let the romancing begin!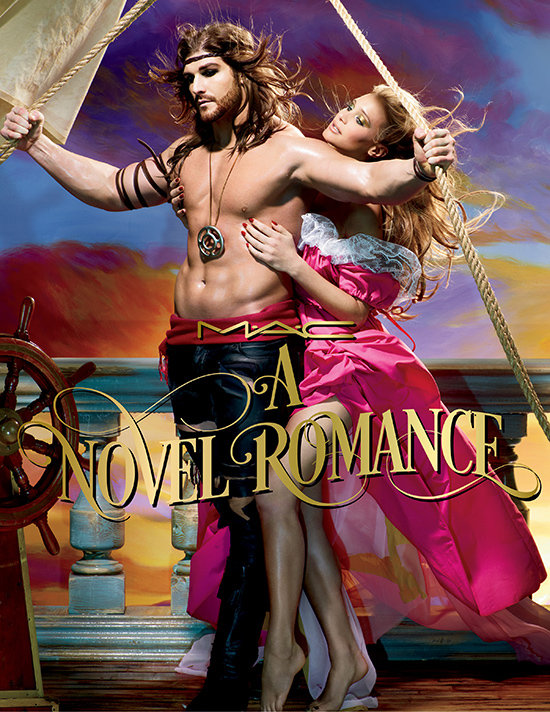 Fall in lust with A Novel Romance, a colour collection teeming with luscious shades that will have you feeling overwhelmed with desire. Eyes tantalize in Electric Cool Eye Shadow, Fluidline Eye Liner and Mineralize Eye Shadow quads, as lips provoke in seductive shades of Lipstick. Cheeks flush in shimmering Powder Blush, and Nail Lacquers tempt you to take the plunge in intriguing nocturnal hues. Like fiction brought life, the surging passions of this after-dark adventure seem almost too good to be true.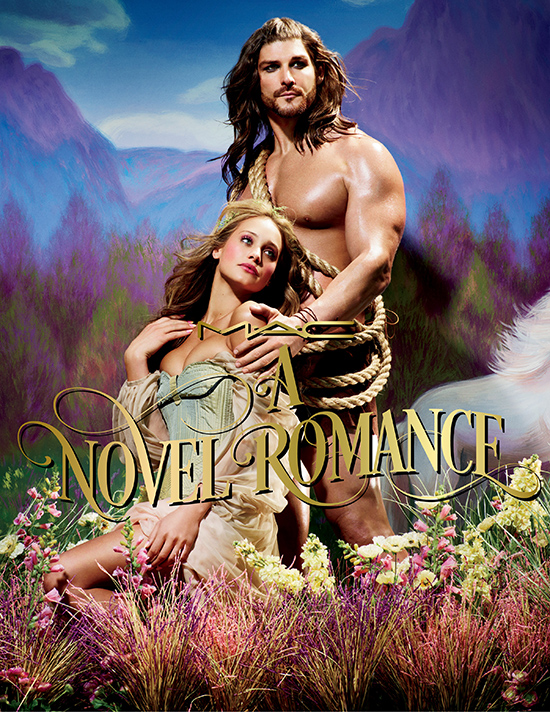 Lipstick ($16.00 U.S. / $19.00 CDN) (Limited Edition)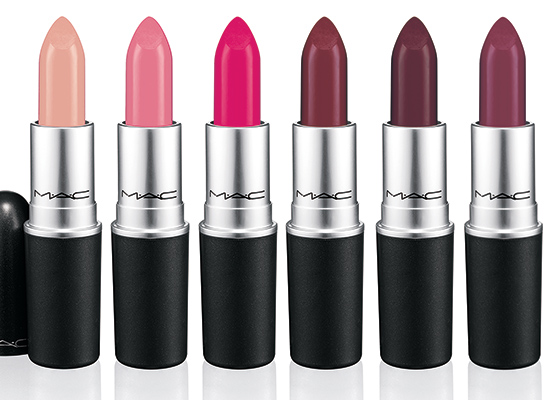 A Novel Romance Light cool dusty pink (Cremesheen)
Good KisserMid-tone fuchsia (Matte)
Hearts Aflame Mid-tone brick red (Matte)
Lingering Kiss Deep plum red (Matte)
Myself Soft shimmery nude beige (Lustre)
Yield to Love Mid-tone rose (Cremesheen) (Online Exclusive)
Lipglass ($15.00 U.S. / $18.00 CDN) (Limited Edition)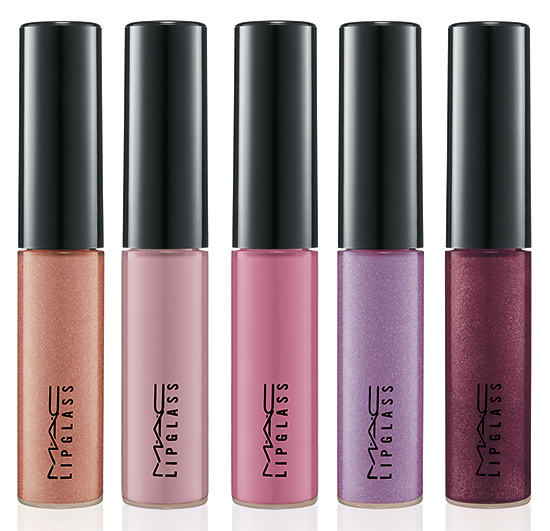 Bared for You Soft rose gold
Pure Fiction Mid-tone violet pink
Reckless Desire Sheer pearlescent lavender grey
Talk Sexy Dark purple
Wanting More Washed-out lavender
Powder Blush ($22.00 U.S. / $26.00 CDN) (Limited Edition)
Fun Ending Soft neutral peach (Satin)
Animal Instinctss Shimmering plum (Frost)
A Novel Romance Quad ($40.00 U.S. / $48.00 CDN) (Limited Edition)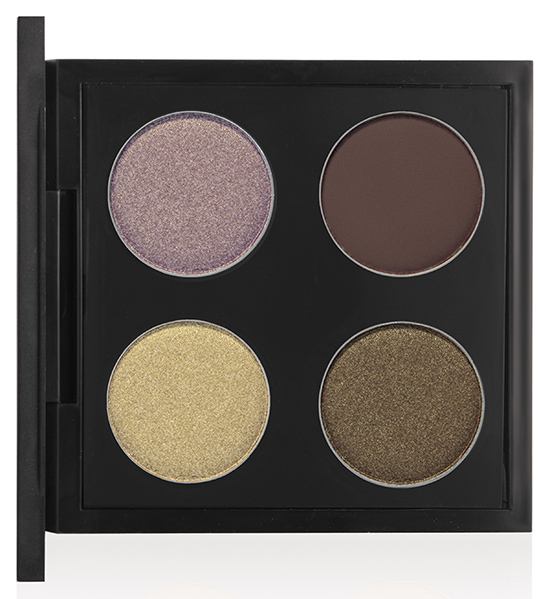 My Fantasy Pale neutral olive (Veluxe Pearl)
Fall in Lust Mid-tone cool grey mauve (Frost)
Dance in the Dark Deep blackened brown (Matte)
Rising Passions Greenish charcoal with gold pearl (Velvet)
An Amorous Adventure Quad ($40.00 U.S. / $48.00 CDN) (Limited Edition)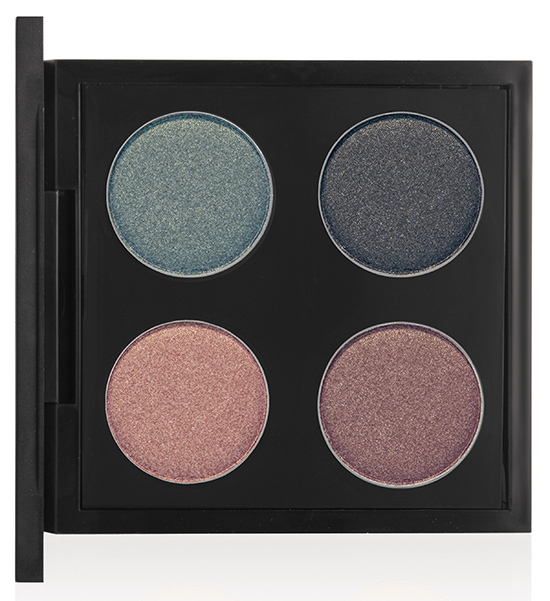 Sable Gold plum with bronze pearl (Frost) (Permanent)
Sex & the Oyster Mid-tone seafoam green (Veluxe Pearl) (Repromote)
Brawn Mid-tone plum brown (Satin)
Black TiedBlack with silver sparkle (Velvet) (Permanent)
A Passionate Quest Quad ($40.00 U.S. / $48.00 CDN) (Limited Edition)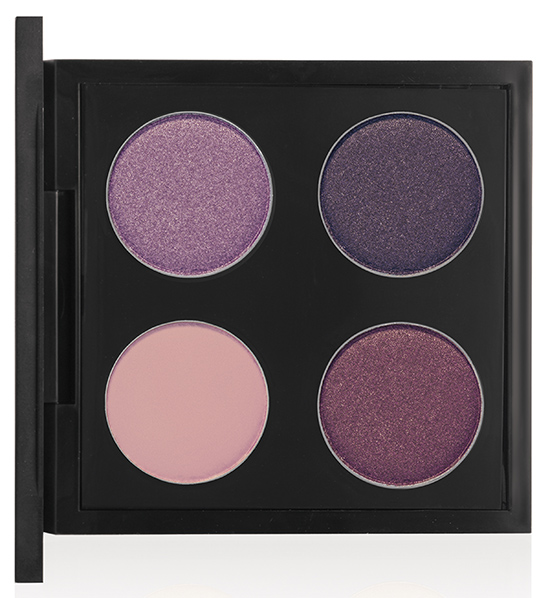 The Wrong Man Light cool dusty pink (Satin)
Serenade Mid-tone orchid pink with blue duochrome pearl (Veluxe Pearl)
Brazenly Rich eggplant (Veluxe Pearl) (Repromote)
Stay Sultry Deep violet (Satin)
Studio Nail Lacquer ($12.00 U.S. / $14.00 CDN) (Limited Edition)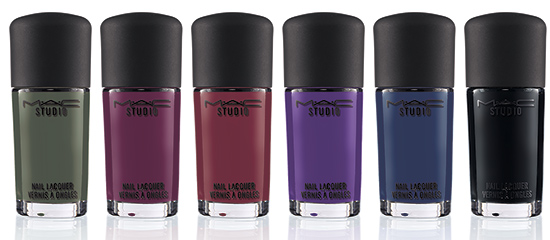 Before Dawn Green grey
Midnight Storm Deep magenta
Sunset Sky Mid-tone crimson
Midnight Strata Dark violet
Midnight Ocean Dark royal blue
Midnight Sky Deep charcoal
Fluidline Eye Pencil ($16.00 U.S. / $19.00 CDN) (Limited Edition)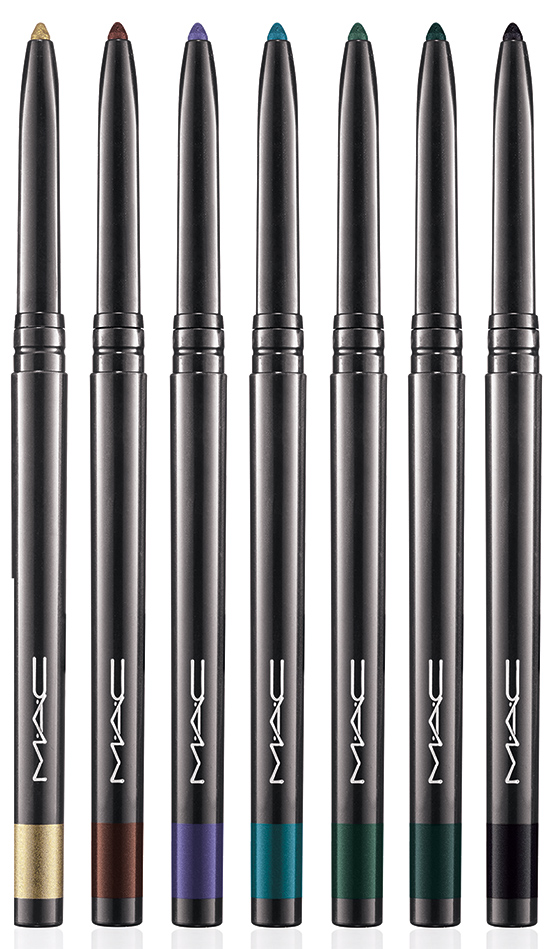 Atomic Ore Gold
Earth Sign Deep brown
Deep Blue Sea Deep ocean blue
Metropolis Deep metal gray
Evil Twin Blue purple
Black Brilliance Black
Water Willow Deep khaki green
Electric Cool Eyeshadow ($21.00 U.S. / $25.00 CDN) (Limited Edition)
Pure Flash! Pale champagne (Repromote)
Love Power Soft shimmering rose (Repromote)
Superwatt Light shimmering taupe (Repromote)
Coil Copper bronze (Repromote)
Gilded Thrill Gold
Switch to Blue Rich cobalt (Repromote)
Highly Charged Rich purple with pink pearl (Repromote)
Blacklit Black with multidimensional pearl (Repromote)
Related articles