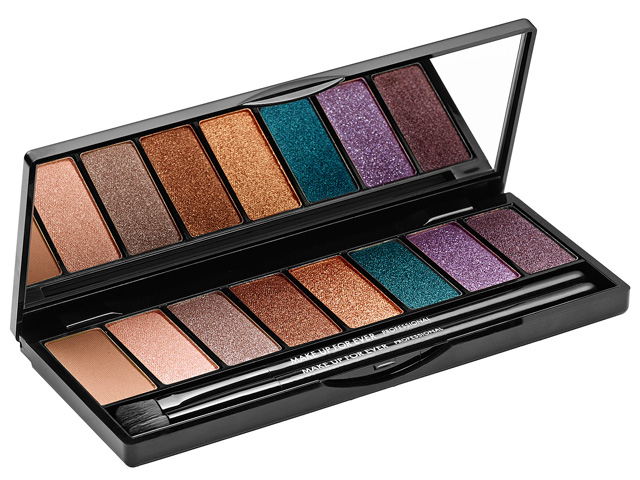 Bring out your inner makeup artists with the new Make Up For Ever Artist Palette for Fall 2014.
Avavaible in stores now, Make Up For Ever has pretty much done the hard work for us with their latest eyeshadow palette. The new palette consists of eight shades ranging from neutrals, to more on trend hues for the season. Look below for more details.
MAKE UP FOR EVER'S Artist Palette combines everyday neutrals with the season's on-trend colors for shades that range from everyday neutrals to deep, jewel tones. Created with an exclusive blending process, its unique gel-powder formula has a silky texture that is incredibly easy to apply and blend. It's super-saturated with ultra-fine, atomized pigments for intense color, leaving a smooth, even finish. Shades can be mixed and matched to complement your fall wardrobe.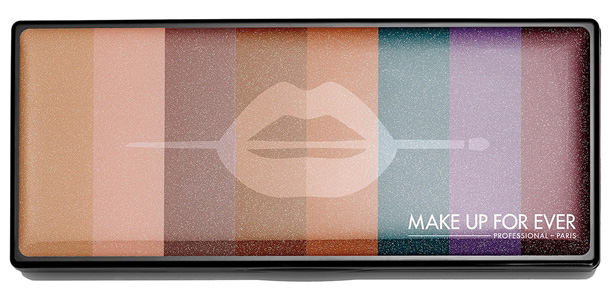 Artist Palette ($42.00) (Limited Edition)
#M-536 Milk Tea
#I-524 Pinky Beige
#I-550 Olive Gray
#D-652 Celestial Earth
#ME-728 Copper Red
#ME-230 Peacock Blue
#D-926 Blueberry
#ME-930 Black Purple
Related articles