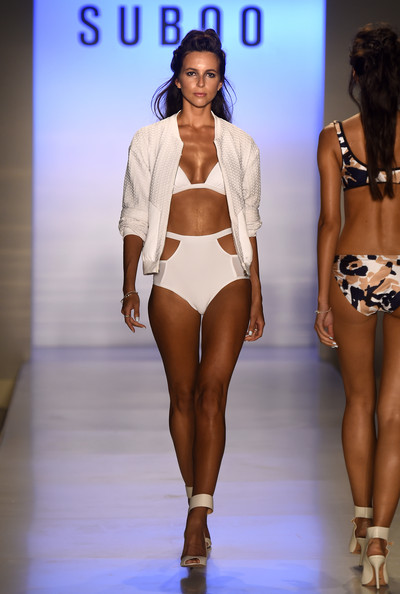 Wondering what hot styles graced the runway at Miami's Swim Week 2015? Well wonder no more, from the top trends for the upcoming 2015 season, to the chic styles we couldn't get enough of. One things for sure, next year there will be some killer swimwear styles in action.
There were quite a few trends we noticed gracing the catwalk at Miami Swim Week 2015, and one of them just so happen to be the biggest trend for next season….printed swimwear! It seems as if designers couldn't get enough of the hypnotic trend which could be spotted on everything from two-pieces to one-piece silhouettes and of course beachwear styles in the form of maxi's and playsuits. The look of prints add a rather youthful element to swimwear that can work for a variety of ages.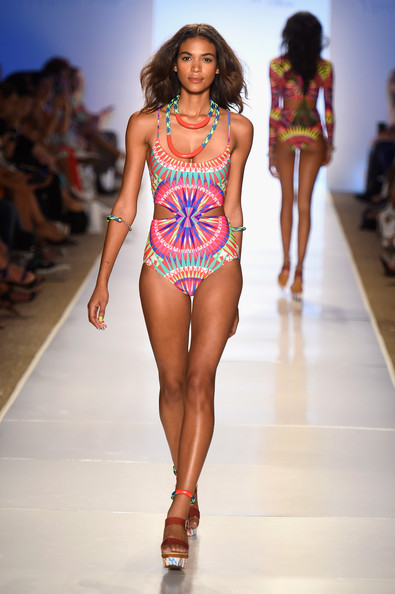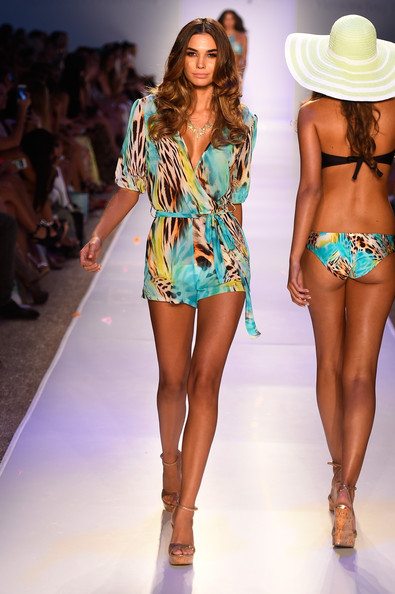 Graphics anyone? Along with plenty of prints, next season we'll also be seeing something quite new to the swim world… graphic designs. Think graphic tees but for swimwear. The graphic selection of swimsuits introduces an unexpected and rather unique twist to the world of swim.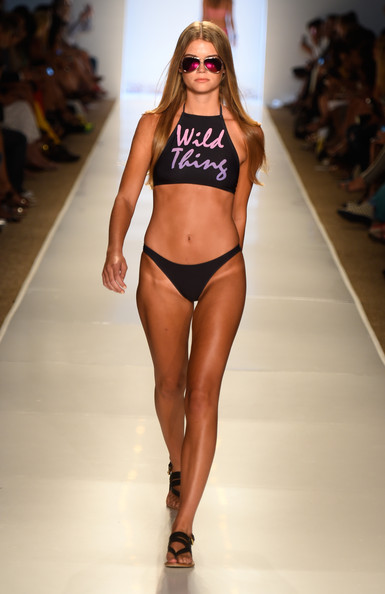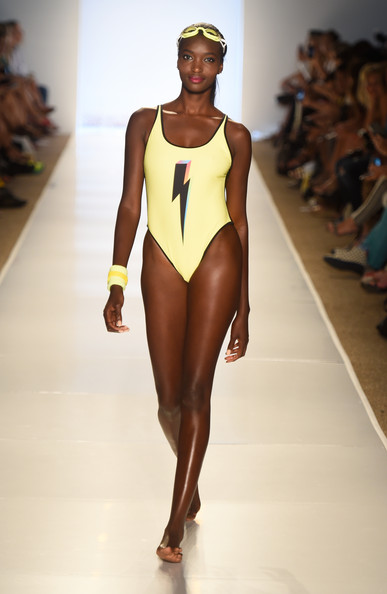 The great debate over one-piece versus two has been heavily discussed over the past two swim season, and this year it reigns on.  Of course we always recommend going for whatever style you prefer, but just be aware, the one-piece is still very much having a moment.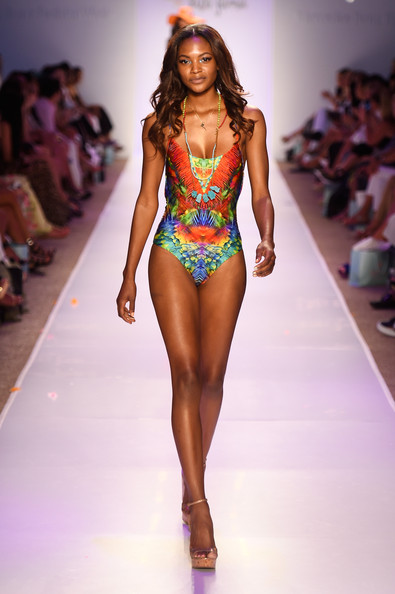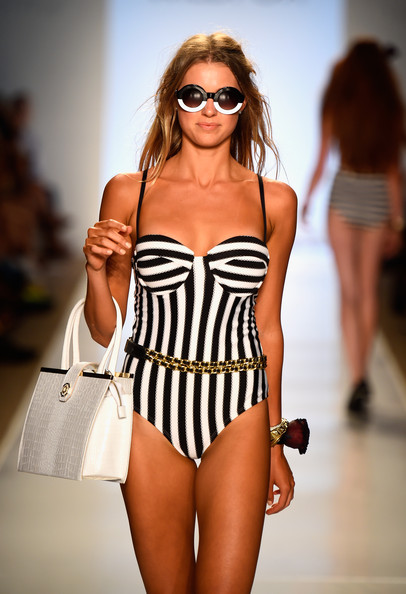 Other swim trends to note for 2015 include white & monochromatic hues, neutral tones, cut-out variations, halter style tops, wrap styles, mesh detailing, and two-pieces that feature sleeves. Swimwear is also taking on a rather unique turn and is becoming more & more like body suits…..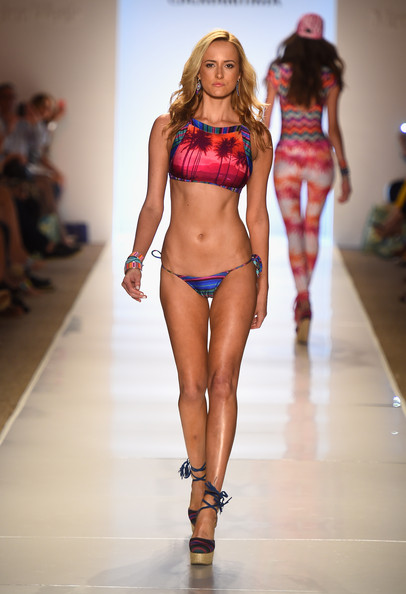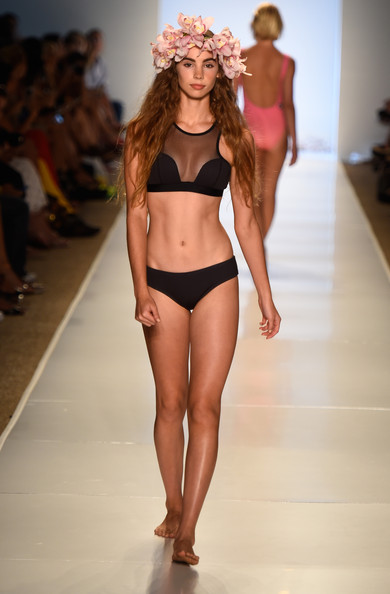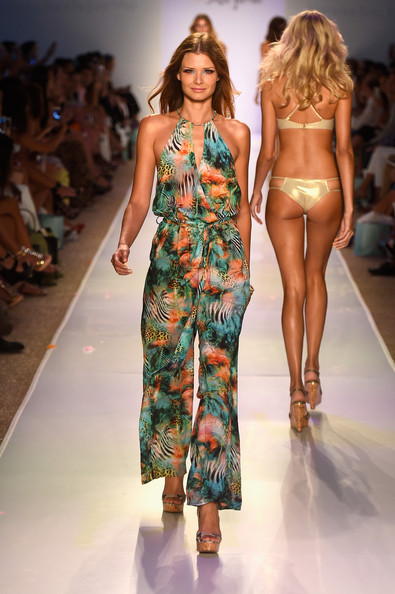 Related articles