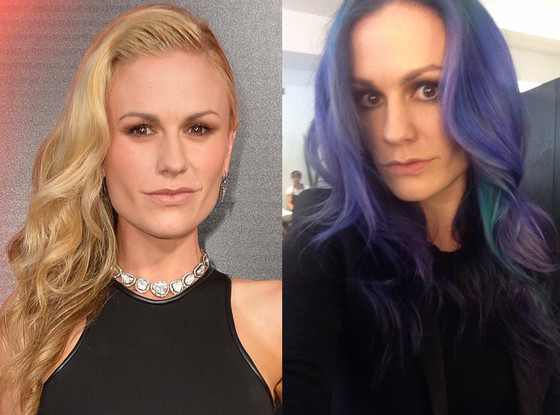 The bold hair movement continues on as yet another celeb showcases exotic strands.
True Blood star Anna Paquin has officially fulfilled her dream of being a mermaid by dying her strands quite the unique color, a blue, purple and turquoise creation that is definitely one of a kind.  She posted her new look on instagram with the caption stating
"@Auracolorist just fulfilled my teen dream of being a mermaid. @_smoyer whatcha think?"
Her husband quickly replied stating
You look amazing. #sookie is no more 🙁 Long live Mrs Emery…! Xx #TrueToTheEnd #tbs7 #trueblood," he tweeted.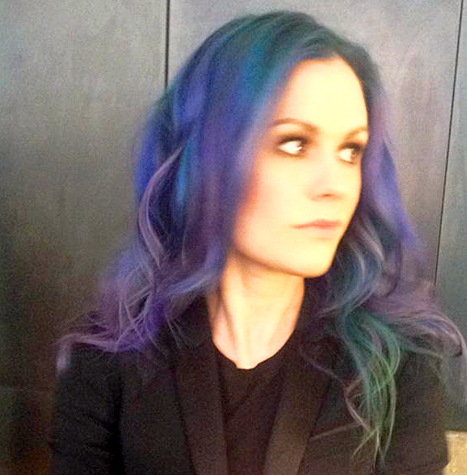 True Blood fans of course already know that the last season is currently airing Sunday nights, and it's truly bitter sweet to see a good thing end….. but now that our beloved "Sookie" has a new look and "Bill" is quite excited about the change we have to face reality True Blood will soon be no more…
Related articles