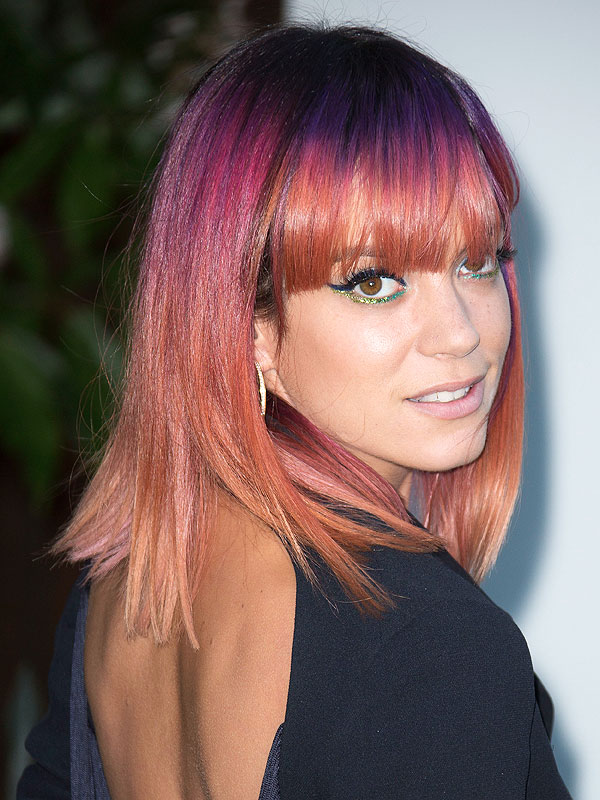 While it seems Celebs can't seem to get enough of bold bright hair variations this summer, Lilly Allen has officially stolen our hearts with her latest dye job.
The talented singer was spotted Serpentine Gala in London earlier this month showing off her new strands, and while Lilly is no stranger to exotic hair coloring her recent look showcased not one, but several different neon hues that leave us in awe…
From purple, to pink, to orange, you would think that a color combo so extreme would be a terribly bad idea, but the look actually works!  Don't believe us then check out her trendy rainbow strands for yourself, we promise you'll want to hop to the nearest salon to try rainbow strands for yourself!
Related articles