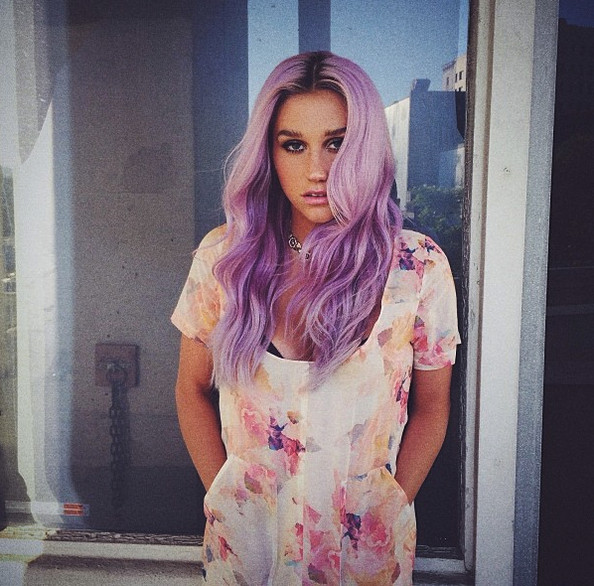 In other hair new, Kesha is busy switching up her pink hued hair and turning things over to lavender.
It seems as if the celebs have joined forces this week to show off new hair trends, from Nicole Richie dying her strands blue, to Vanessa Hudgens chopping off her mane into a bob. Of course those are just two examples, there were tons more celebrity hair changes this week that our heads are spinning (check out more celeb hair changes around the blog).
Anyhoo, Kesha debuted her newly dyed lavender strands this morning via instagram and we're totally digging her new hue. Whether it's pink, lavender or rainbow colored Kehsa can truly rock some vast variety of hair shades. Check out her newly dyed locks after the drop.
Related articles