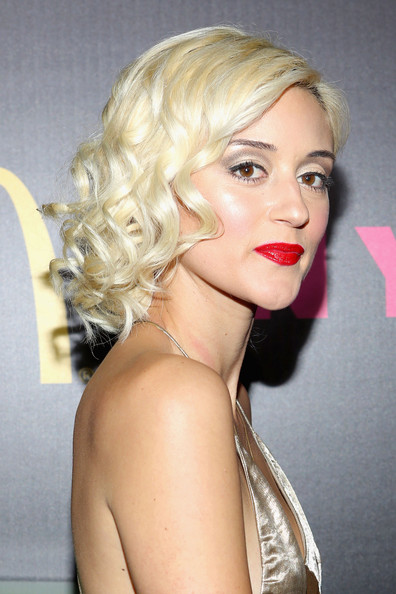 2014 Bob Haircut Ideas. While we've already discovered 2014 haircut ideas, among one of the hottest haircuts to try this season is of course the bob. The bob haircut stole the runway scene from this year's spring season, and we're pretty sure the cut will be rocked well into fall. Bobs can be sultry, alluring, and work wonders for any age range.
While the bob has been around for ages, the look continues to amaze and be reinvented. Different shapes, and styling tools continue to make this fashion forward hairstyle, a force to be reckon with. While styling your hair with a rocking new haircut might be well on your mind, making the leap to shorter locks for some can be quite difficult. Which is the main reason designers sought after a different look when it came to bobs this season…wigs. Trying out a bob style wig may seem distasteful at first, but many of the designers below in fact placed their girls in head turning bobs, and we bet you won't able to figure out just which girls are wearing wigs….
Bobs worn in the form of wigs can also help you try out the look for awhile to see how much you will like it before actually cutting off your main. If you are in fact making the transition and cutting your hair into a bob this season, some of the most coveted cuts included one length and angled. You can also jazz up your style more by adding bold coloring to your strands as well. Look below to see more ideas for bob haircuts in 2014.
Related articles