2013 Fall Shoe and Boot Trends. Our favorite part of fall has to be boot season, and this year's boot trends will truly amaze your lovely legs. During the summer months, a new trend emerged, and that included wearing boots with shorts. A very daring trend since it meant plenty of not so nice smelling footwear. While we're hoping all of your summer booties have been properly cleaned and left with a fresh scent for fall, a new summertime trend has hit this year's fall season, sandal boots. Sandal boots feature open toes creating ample amount of wiggle room.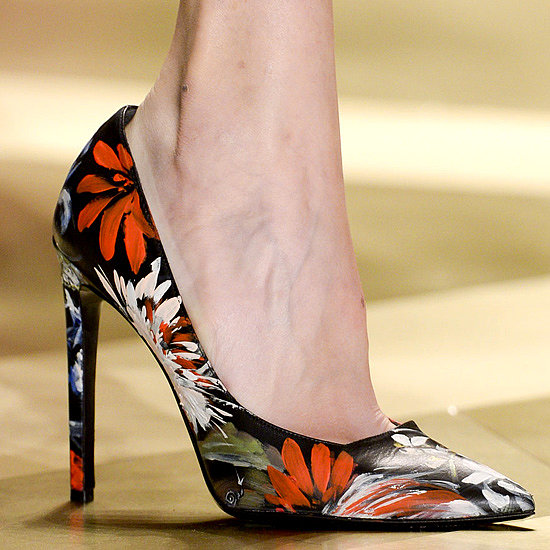 This season also marks the return of lace up heels and colorful printed patterns. From lace-up boots, to thigh-high laced up boots and even heels that lace up in the back. If you need something to lace this fall, your heels have met their match. Pretty patterns steal the scene as shoes get drenched in everything for floral prints, to unique patterns.
Other highly noteworthy fall shoe trends include flats (very popular this season), pointed toe heels, embellished heels, combat boots, ankle boots, loafers, fur boots, and over the knee-boots. Look below to see the trends in action.
Shop Fall Boot Trends
Related articles