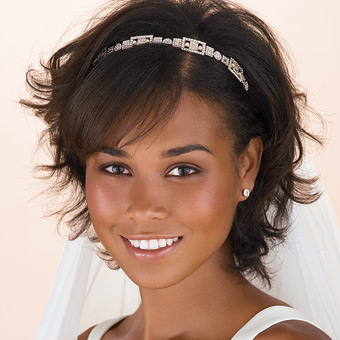 2014 Black / African American Wedding Hairstyles. Bridal hair ideas for black and African American women. It's time to walk down the aisle in your perfect wedding hairstyle.
You've dreamed of this day for so long, and now that it has finally arrived, you may already have some kind of idea of how you want to style your strands. Whether you have a key hairstyle in mind, or if you have no idea how you want to wear your hair, we have you covered with tons of ideas.
When it comes to achieving your perfect wedding hairstyle, there are many choices and looks to choose from. You can wear  your hair in it's natural state with simple styles such as twist outs, bantu knot outs, rod sets, straw curls and braids- outs. Or you may choose to add some hair extensions for full volume or length. These are all beautiful choices to wear your hair for your big day. You can also add hair accessories such as floral accents or a pretty headband to really create something special for your wedding hair.
For the bride who wants to go with a straighter look for their big day, you can style your hair in looks ranging from soft curls, to a sleek ponytail, french rolls, side buns, or half up half down hairstyles. Updos are a classic look that can be worn and styled by both natural and relaxed tresses. To help you create your perfect wedding hair, look below for beautiful inspirations in styles you can achieve. Natural haired brides can find more hair ideas here.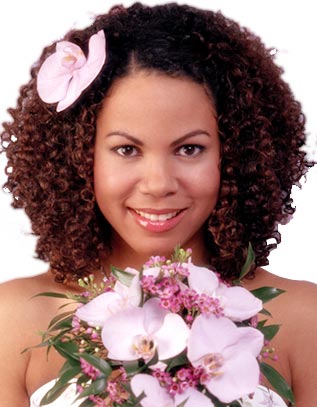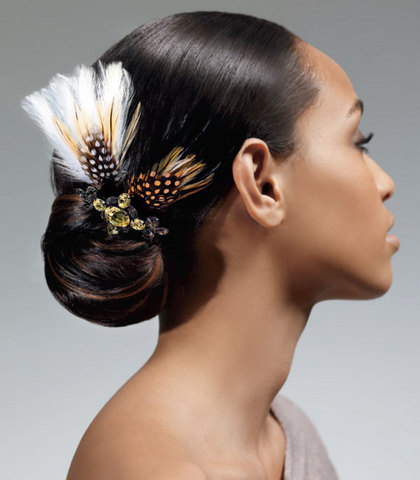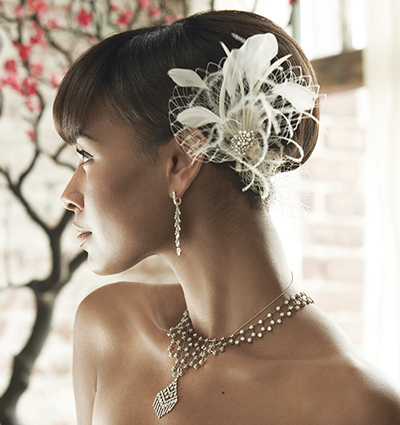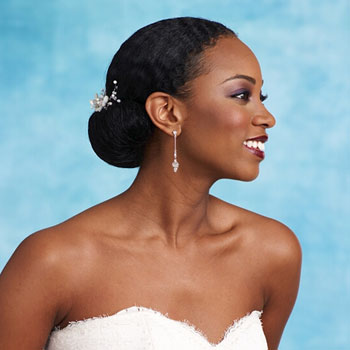 Wedding Hairstyles With Flower Accents
 Spring and Summer Wedding Dress Trends
 Black / African American Wedding Hairstyles
Related articles