2016 Hair Trend – Glitter Roots. Glitter roots are one of the biggest hair trends for 2016, and it's a look that helps us tap into our inner child! The trend got it's first start by appearing on instagram as a fun way to cover up grown-out roots. The glitter provided a fast quick way to hide dark grown-out roots. Since then ladies have been swooning over the trend which is typically worn with double buns, or two pony-tailed styles to showcase more emphasis on the glitter. You can also down-play the trend by wearing it in a small part or center part in your usual every day style.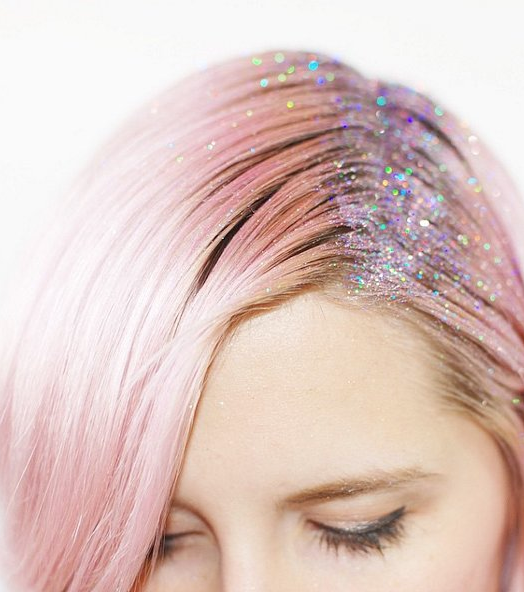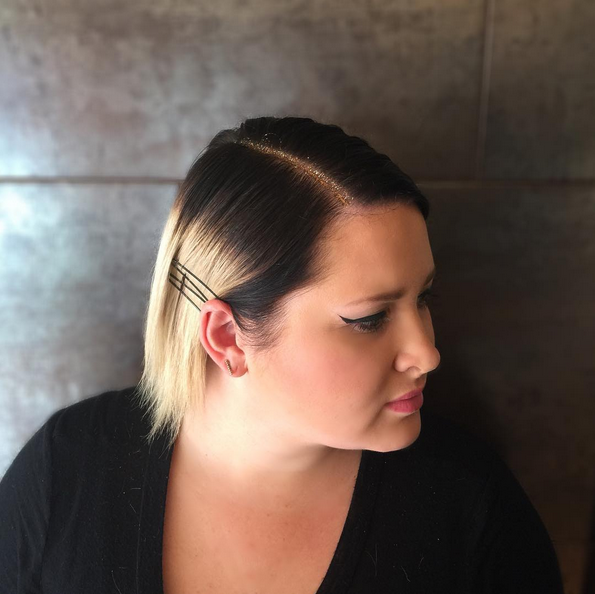 The glitter hair trend as a whole is a great way to step out of your comfort zone. Wear it for exciting events such as your birthday party, or a night with the girls! Be prepared to steal the spotlight everywhere you go. Achieving this style is super easy and can done right at home.
Get the Look
All you need is some clear gels, glitter, a bowl, and a brush. To get started place your gel into the bowl and mix in the glitter. You can use stars, a funky color whatever your heart desires. Then grab your brush and add the glitter by brushing it into your roots!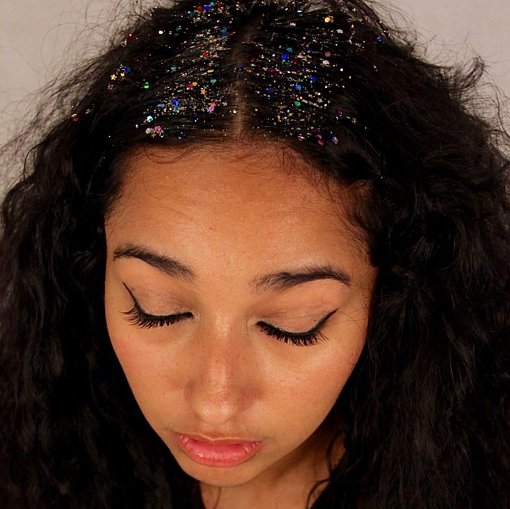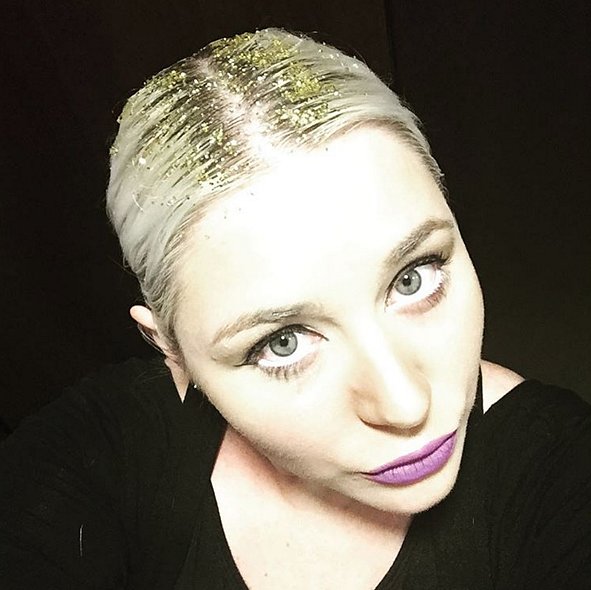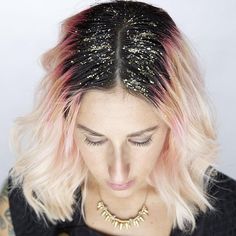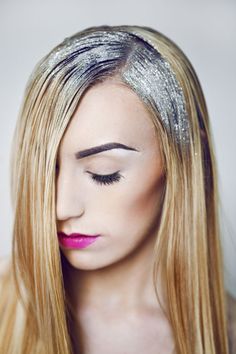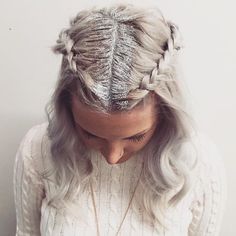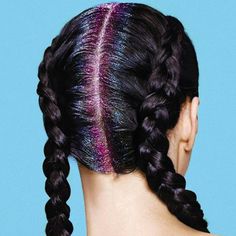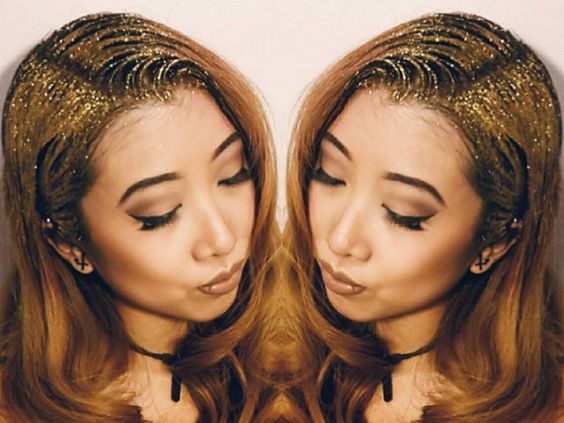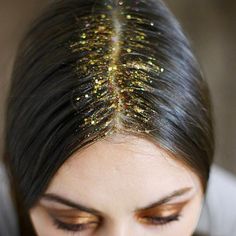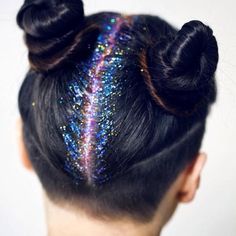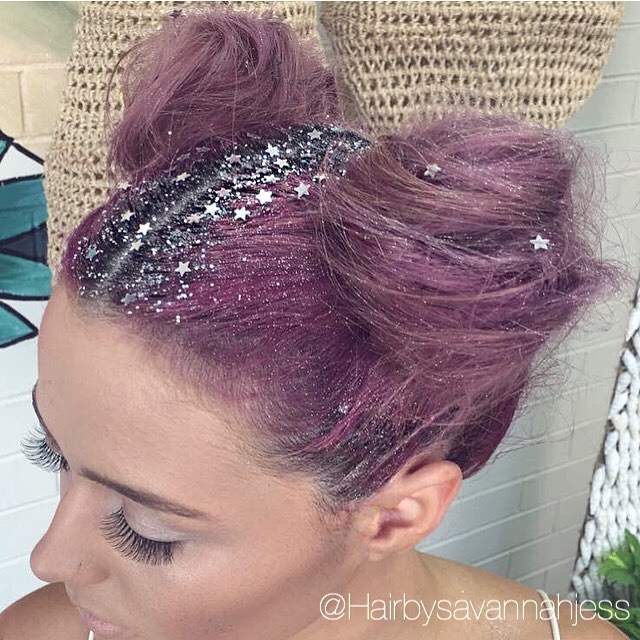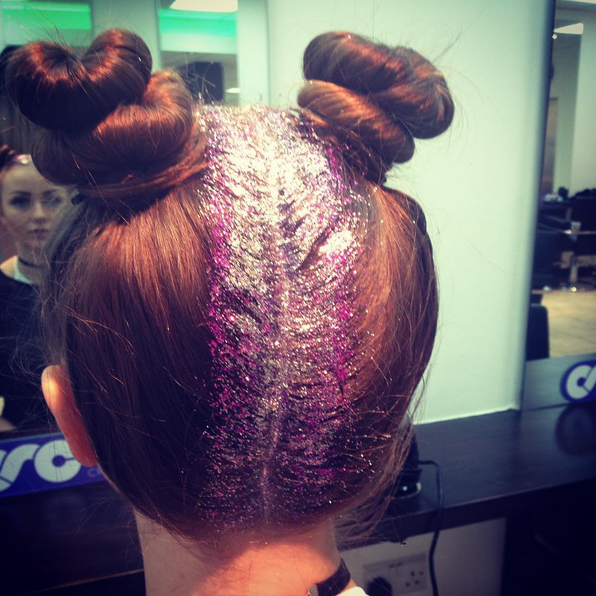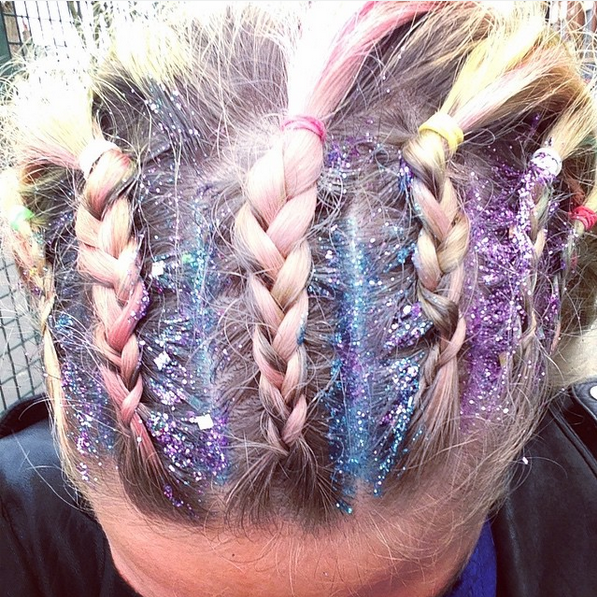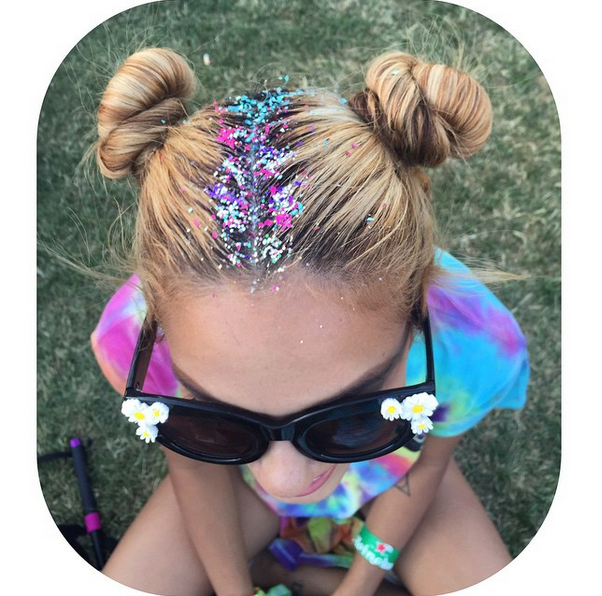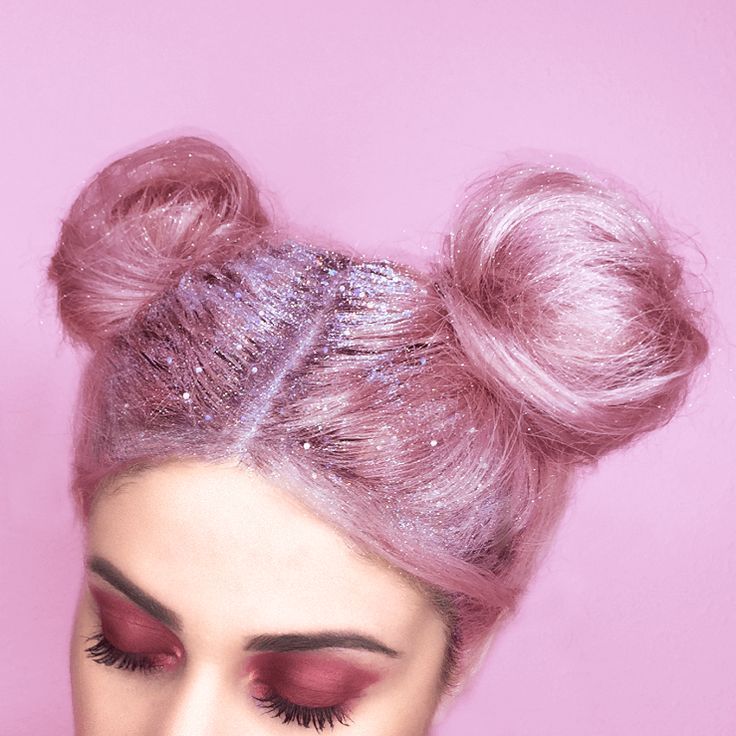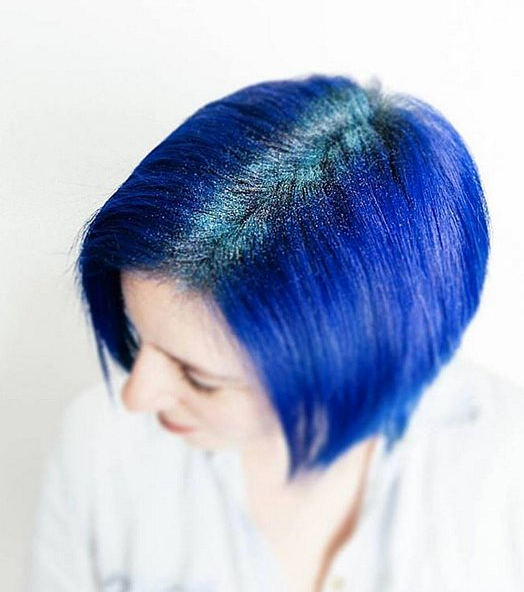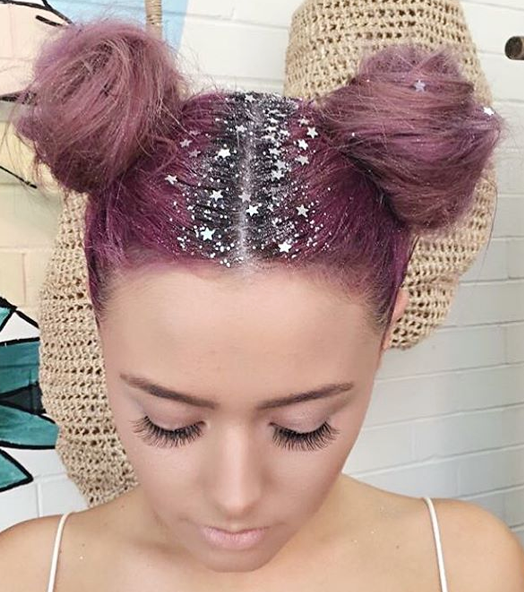 Save