Estee Lauder Pure Color Matte Sculpting Lipstick & Liquid Lip Potion. Estee Lauder  helps us plump up our lips as well as provide seductive matte color with the launch of two new formulas. Both formulas provide a gorgeous range of color to keep our lips kissable and ready to take on the day!  Look below for more details.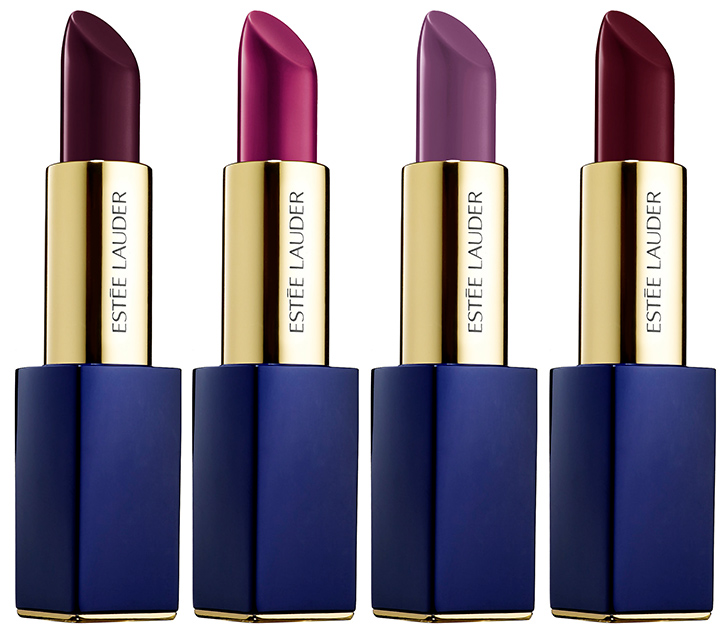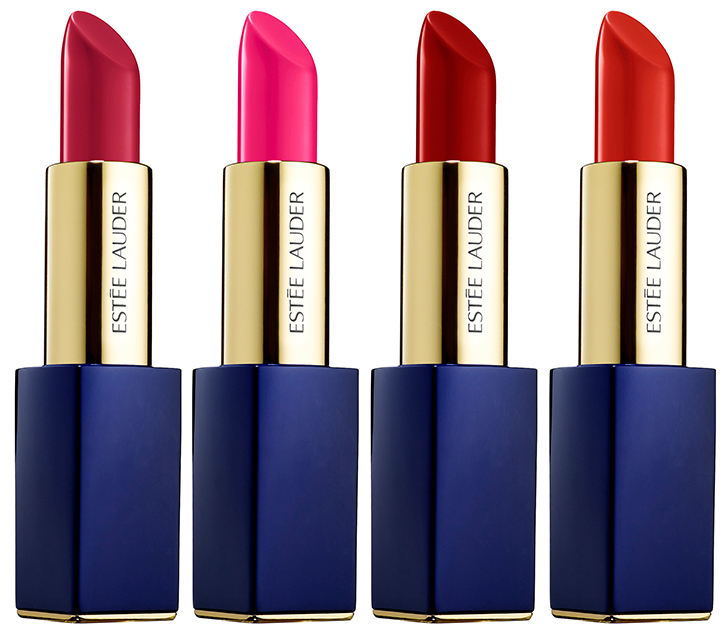 Pure Color Matte Sculpting Lipstick ($30.00) Now available at Sephora
Creamy, matte, and intense, this lipstick emphasizes the shape of your lips with saturated matte color. The lightweight, ultra-creamy formula glides on seamlessly, coating lips evenly while leaving a soft and smooth, and the lipstick bullet is shaped to sculpt the curves of your lips. More than a daring lipstick, the luxe, one-click case is a perfectly-chic accessory.
Extrovert Blackened plum
Stronger Vibrant violet
Shameless Violet Rich aubergine
Commanding Black cherry
Unattainable Bold raspberry
Neon Azalea Electric pink
Decisive Poppy Crimson red
Volatile Fiery tangerine
Furious Neon coral
Desirous Deep chestnut brown
Covetous Nude Light nude
Irrepressible Deep brick red (Estee Lauder Exclusive)
Pure Color Envy Liquid Lip Potion ($30.00) Now Avavaible at Estee Lauder
This innovative liquid lipstick hybrid plumps with continuous moisture. Saturates with high-intensity color, without sticky shine. Lips look pouty, sculpted, sexy. Creamy, moisture–rich formula glides on in one effortless swipe of bold liquid color. Goes on wet. Comes on strong. Lasts up to 8 hours. Oil elixir-infused formula is infused with avocado, jojoba and sunflower oils, creating a luxuriously comfortable, satin-matte finish. Dual-sided applicator lets you shape and color with precise definition. One side has a rounded tip that follows the curves of your lips. The other, a well that holds extra color to build impact. Depth, dimension and definition in one stroke.
Lethal Red
Quiet Riot
Cold Fire
Naughty Naive
Wicked Sweet
Strange Bloom
Bittersweet
Not So Innocent
Vague Obsession
Fierce Beauty
Fragile Ego
Pierced Petal
True Liar
Extreme Nude
Naked Ambition
Savage Garden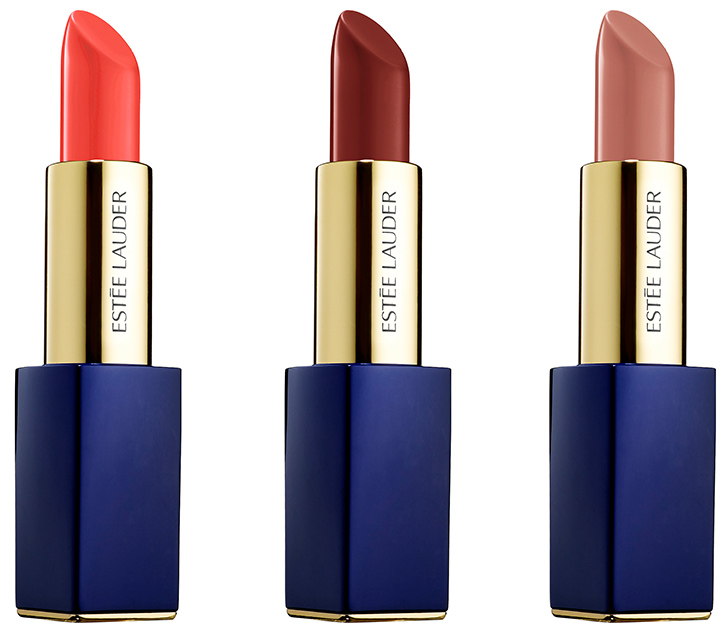 Related articles