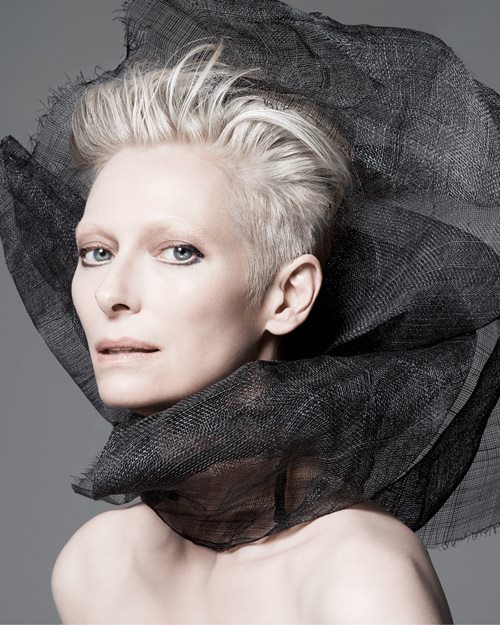 NARS Eye Opening Act Collection for Spring 2015.  The Nars Eye Opening Act Collection features new eye palettes as well as shadow sticks in order to help you create your best eye looks yet. Plus how amazing does that new Illuminating Multiple sound in shade St. Lucia? Available in stores now, look below for more details.
For January 2015, NARS Cosmetics introduces a limited-edition collection that delivers captivating range and dimension for eyes. The new Matte Velvet Shadow stick intensifies, while warm and cool eyeshadow palettes excite new depth for endless eye looks. The Illuminating Multiple brings light to shadow for eyes, lips and cheeks. The multi-purpose glow stick heightens the scene at every twist with a new light-reflecting formula of sheer brilliance.
The new Velvet Shadow Stick draws unscripted drama with potent matte pigments that define, intensify and shade eyelids in five long-wearing shades. This velvety matte formula applies easily and smoothly for crease-proof wear and is housed in a sleek propel/repel component in 5 staple shades.
NARS Yeux Irresistible Eyeshadow Palette – $48.00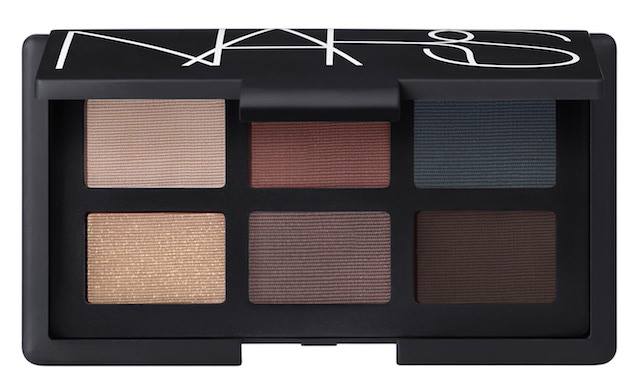 All About Eve Duo Eyeshadow (Right side): Flesh-toned neutral with shimmer
Jezebel Eyeshadow: Shimmery sable
Thunderball Eyeshadow: Midnight grey
Colombo Eyeshadow: Vintage gold shimmer (NEW)
Brousse Duo Eyeshadow (Left side): Sable
Coconut Grove Eyeshadow: Deep brown infused with reflections
NARS Inoubliable Coup D'Oeil Eyeshadow Palette – $48.00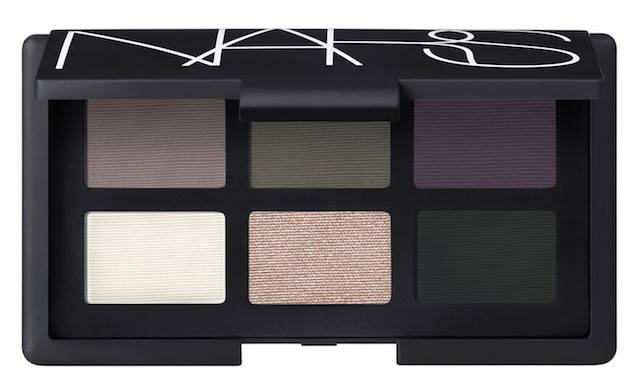 Dalliance Eyeshadow: Dusty lilac stone (NEW)
Pyla Eyeshadow: Smokey hunter green
Sidi Bou Saïd Eyeshadow: Blackened grape (NEW)
Pandora Duo Eyeshadow (Left side): Sheer white shimmer
Luberon Eyeshadow: Iridescent sand with rose gold sheen (NEW)
Pandora Duo Eyeshadow (Right side): Matte black
NARS Velvet Shadow Sticks – $28.00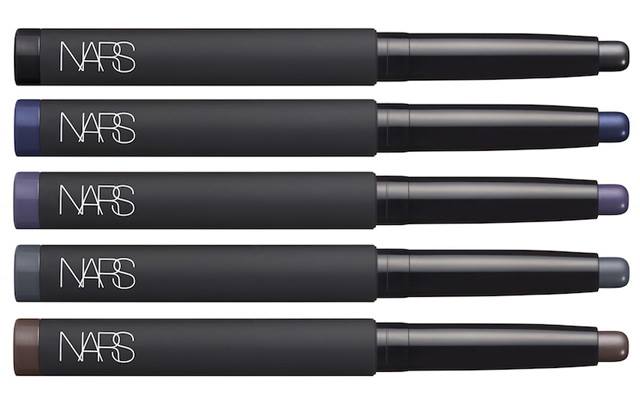 Flibuste: Black
Dark Angel: Brown
Reykjavik: Grey
Glénan: Blue
Nunavut: Purple
NARS Illuminating Multiple – $39.00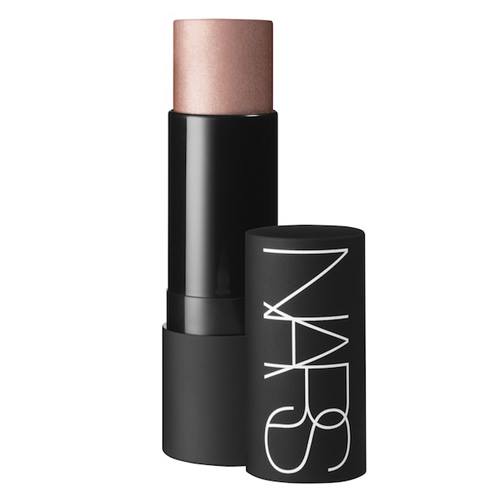 St. Lucia: Sheer rose