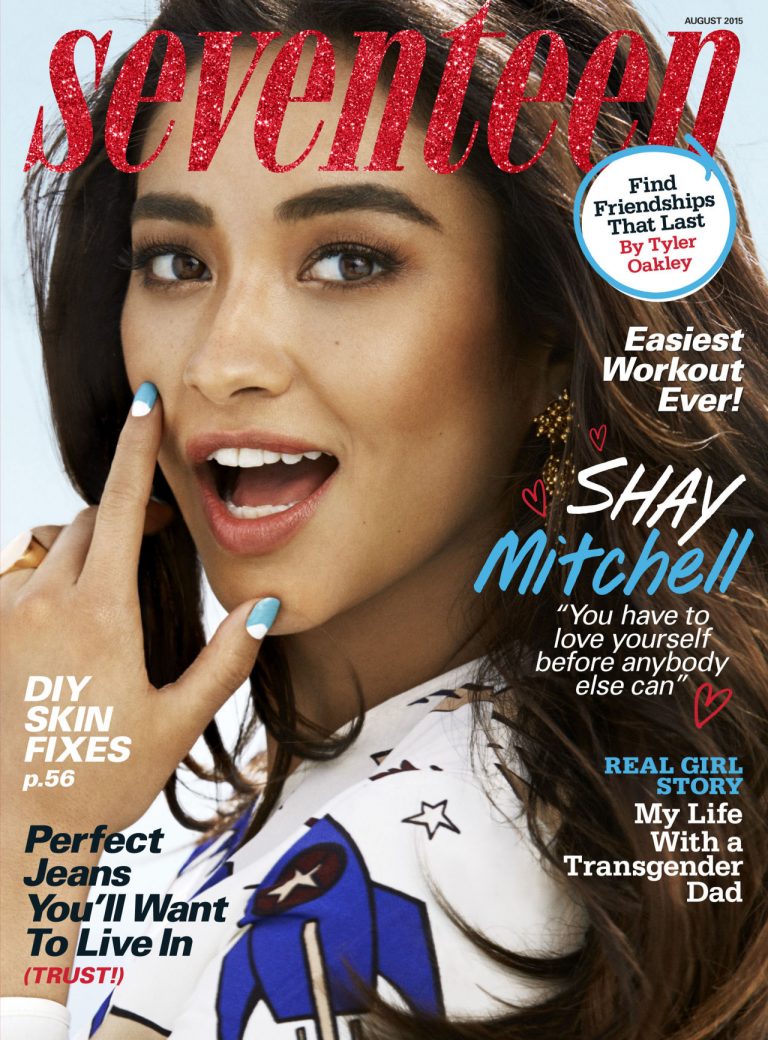 Shay Mitchell Covers Seventeen Magazine For August 2015. Shay Mitchell is Seventeen Magazine's August cover girl, looking chic while rocking blue and white nails along with natural hued makeup the actress reveals in the issue how she wants Pretty Little Lairs to end. Look below for the full scoop!
On how PLL is going to end: "In my fantasy world, the girls are all happy running around in a flower field with no cell phones—although I don't think that's really going to happen. I'm very curious myself!"
MMM that doesn't really give us much help Shay, but I will say this is by far the most compelling PLL season, well at least in my book. The August issue also digs into Shay's relationship drama, as well as why she loves to walk around the house naked.
On why she loves being naked: "…I was a hippie child. I find the human body so beautiful. But it's not like I'm running naked down the street! I'm in my own house, and I always have a bathrobe really close to me because if there were an earthquake, I'd have to be able to run out with something."
On relationship drama: "…I have friends who like that drama. I'm not one of those people. If you're a suitable, positive partner, then great, I'd love to add you to my life. But I don't need anybody to feel complete. I don't need to be with somebody just to not be alone."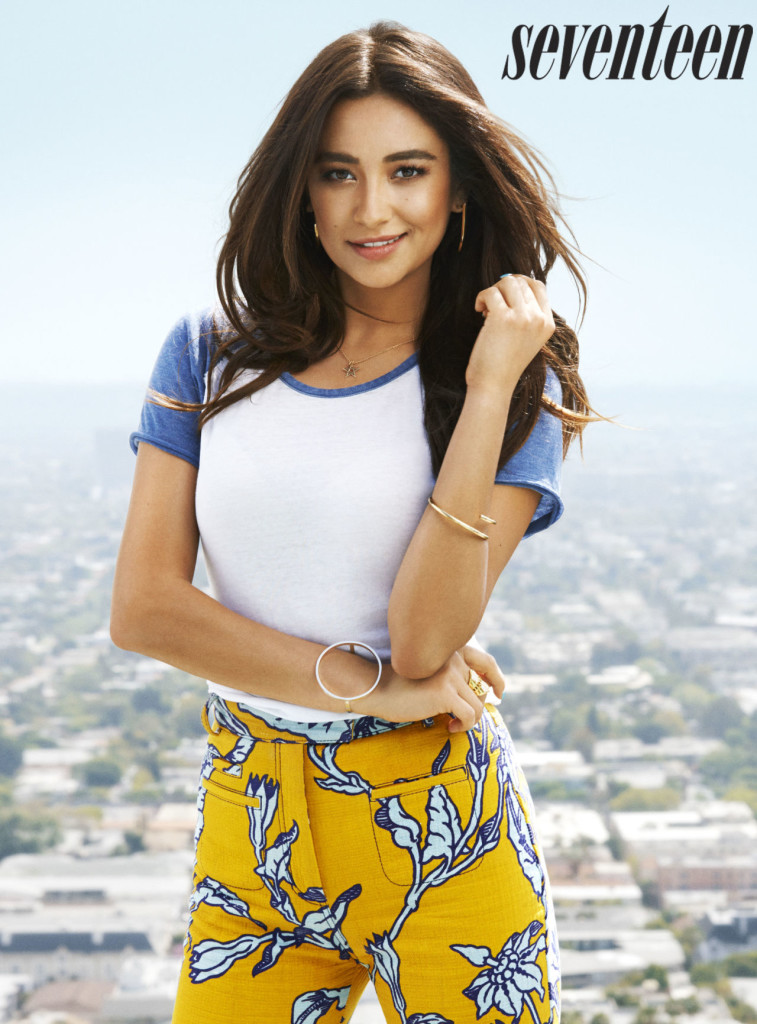 Pick up the August issue of Seventeen, on newsstands July 7, for more from Shay's interview.

Related articles