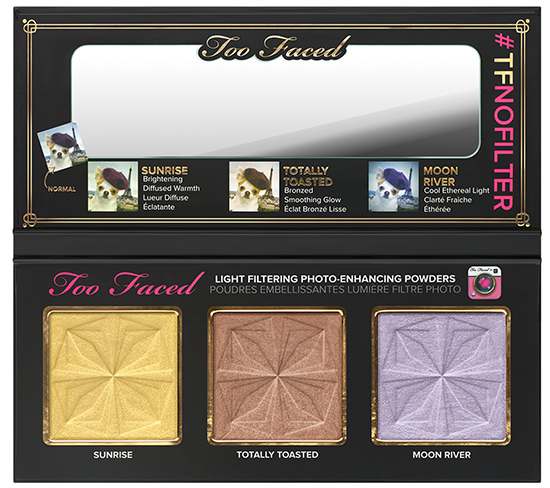 Too Faced Selfie Powders for Spring 2015.  In this day and age when everyone loves to take Selfies, Too Faced has come up with 3 new powders to pair with all that picture taking! Available at Too Faced now, the new Selfie Powders were made to give give us "filters" in the red world. From adding a glow, to warming up our complexions. Look below for full details.
Selfie Powders Palette ($36.00)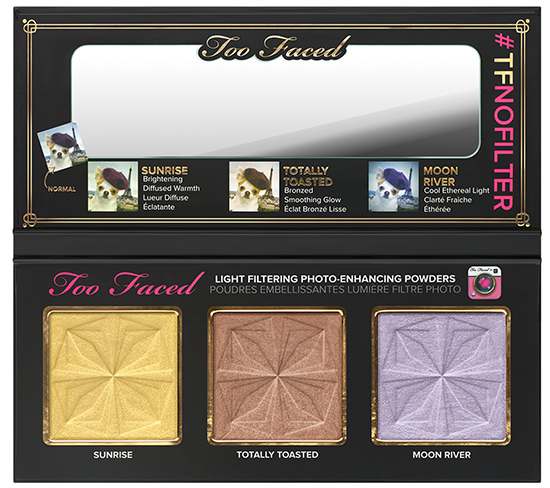 Selfie Powders are your filters for the real world! Our collection of weightless finishing powders mimic the effects of your favorite photo filters by using light-fragmenting technology to instantly brighten with diffused warmth, bronze with a smoothing glow, or add a cool ethereal light to the skin. Get close-up perfection in photos and look filter-flawless in real life!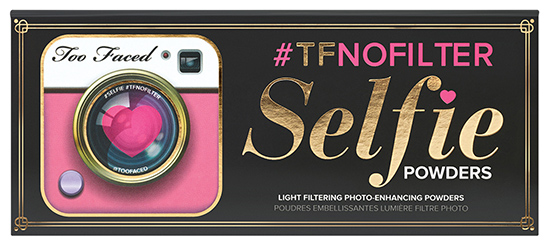 Related articles