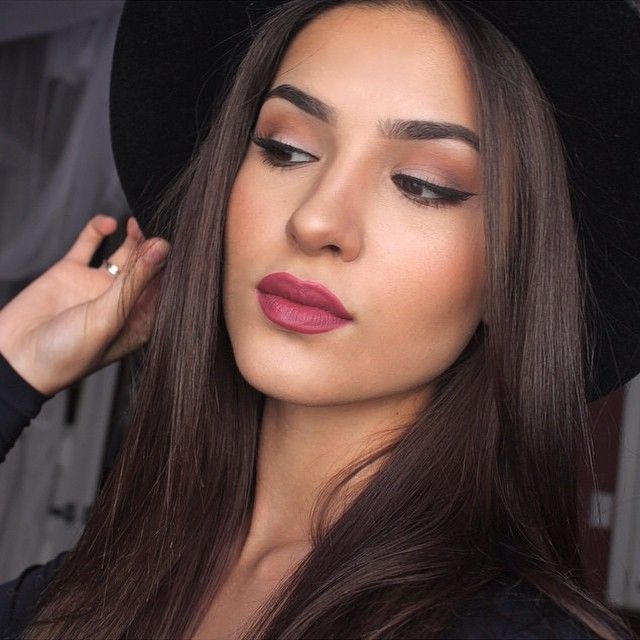 2014 Thanksgiving Beauty Hacks – Hair & Makeup Ideas. From our hair to our makeup, to arranging the prefect diner table and our outfit…let's face it Thanksgiving can be tons of work, and it's all about arrangements. Making sure our hair flows perfectly while preparing dinner and making sure everyone's meal is tasty.  While most woman only concentrate on the food side of Thanksgiving, we like to think it's equally important to make sure your hair and makeup looks it's very best as well.
Since most turkey dinners are a hassle, it's always best to style your hair in looks that are kept off your face while you're rushing around the kitchen. From updos, to high buns, and of course our personal favorite braids. Braids provide the perfect fashionable look while managing to stay neat and tidy so you can move around and get things done.
For your makeup the best products to pair with hasty table prep is soft and neutral shades. You can also throw on a deep fall shade of lipstick while some of your food is still in the oven, but if you plan on doing tons of cooking stick to shades that won't melt and will hold up under pressure. Be sure to keep some blotting paper near by so that you can touch-up your makeup between cooking sessions and guest arrivals.
If you're not doing the cooking this holiday season, consider yourself lucky! Play around with festive shades and don't be afraid to go a bit more daring into fall's hottest trends of winged out liner, and deep dark lips. You can also dress up your hair with fun accessories such as hats & hair chains.
Look below for surefire ways you can wear both your hair and makeup this Thanksgiving!
Related articles