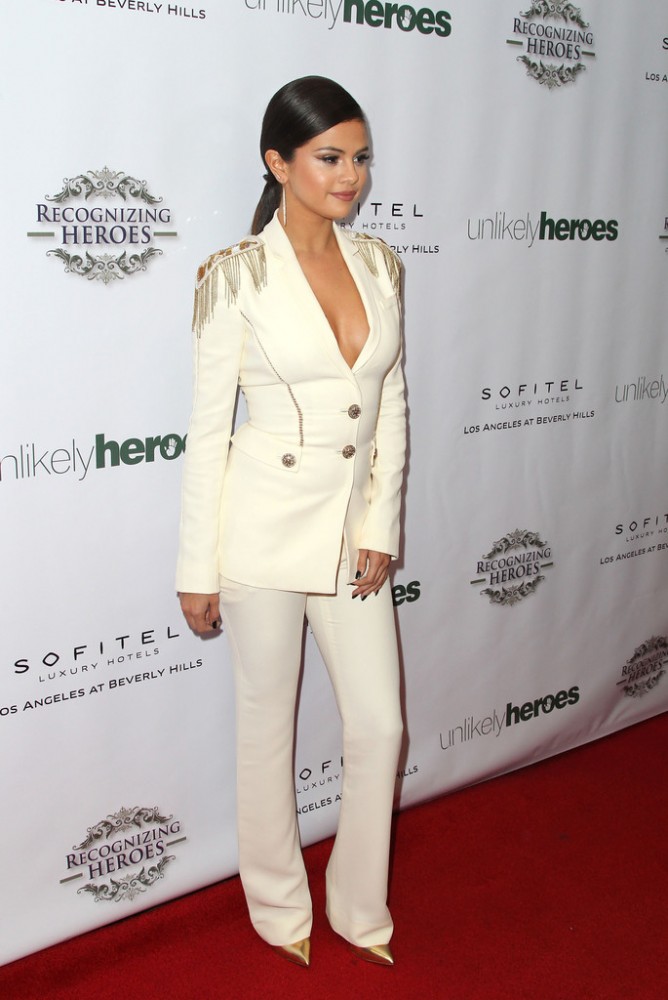 Celebrity Style – Selena Gomez Wears White Versace Embellished Suit.  We love to see celebrity style evolve, and over the years Selena Gomez has tapped into her inner fashionsitas to reveal stunning designer fashion looks which we simply can…. not get enough of. Her latest came courtesy of Verasace in the form of an all white embellished military style suit which was spotted at the 3rd Annual Unlikely Heroes Awards Dinner and Gala.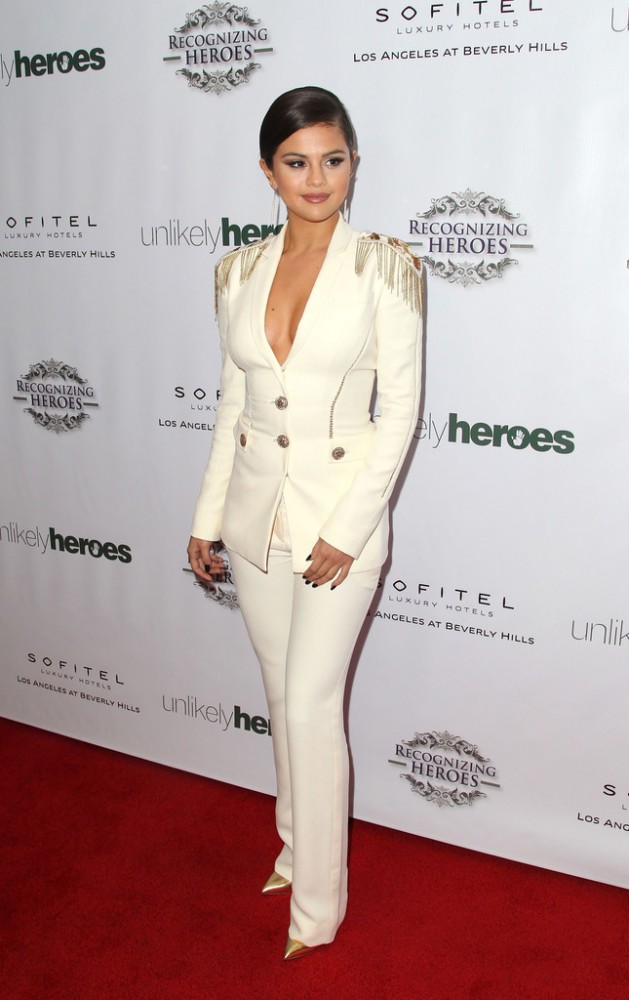 "The suit" is from the Versace's Fall 2014 collection which features fringed gold epaulettes. We love how Selena choose to wear it without anything underneath creating a plunging neckline that was perfectly met with her slicked back ponytail and fresh-faced makeup.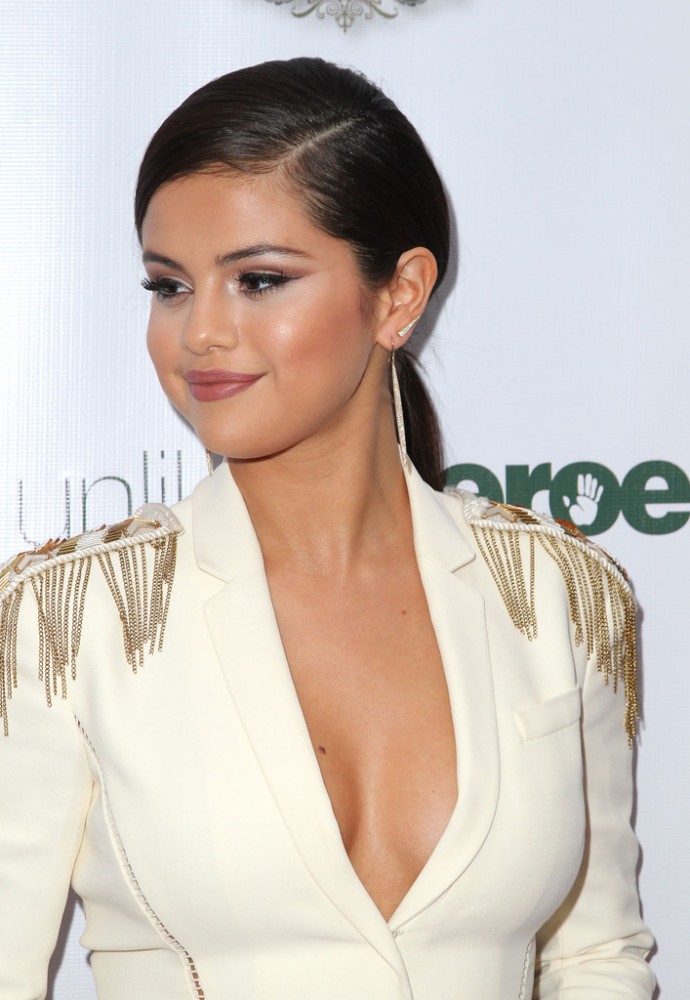 Gorgeous! She completed the look with gold heels to set the final scene.