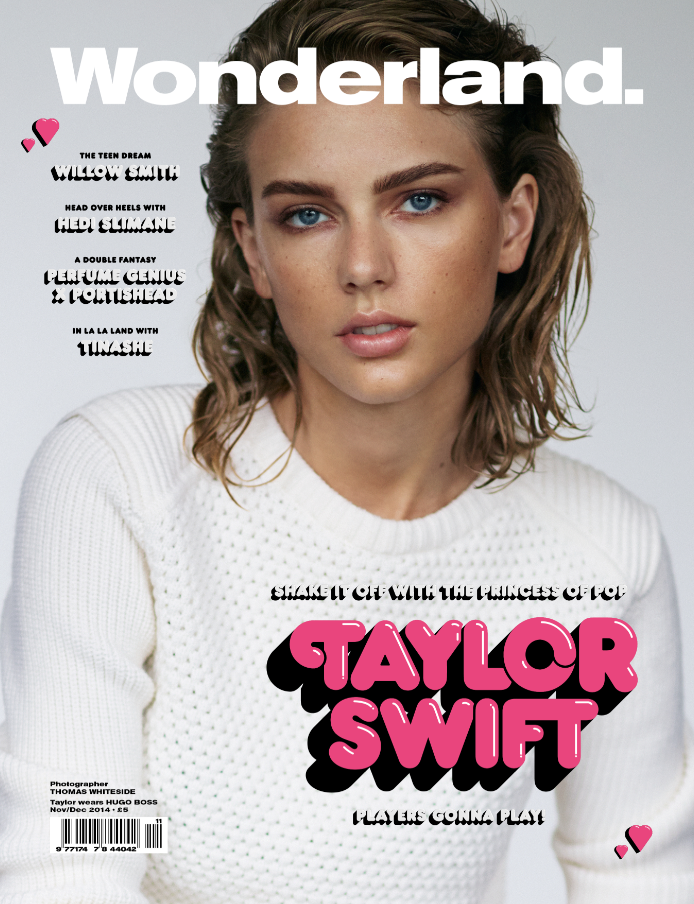 Taylor Swift For WONDERLAND Nov / Dec Issue.  Taylor Swift rocks the latest Wonderland Issue looking quite different from the normal Taylor we're used to seeing.  Shot by Thomas Whiteside the issue showcases Taylor with a deep tan complexion, freckled skin, slicked back hair and very bold eyebrows. Even her signature red lips are turned to nude with a light gloss.
While the singer does look quite different, she's still just as beautiful as ever. Get more details on what to expect in the Wonderland issue after the drop.
Last issue we brought you the meanest of the Mean Girls and this time it's the most heavenly of heroins. We thought long and hard about who reigns Queen in the land of pop purity. The question remained, who better than one-time Wonderland cover girl Taylor Swift? (Cue X-Factor voice over) The 7-time Grammy winner, multi-platinum selling, global superstar, with over 75 million downloads worldwide and the only female artist in history to have 3 consecutive number 1 albums. The answer: Noone. We caught up with a little more mature, more open and more LOLz Taylor about her love life, or lack thereof, the hidden messages she embeds into her lyrics and her desire to make a really unpretentious yet nonconforming pop album.
ON SALE IN SHOPS THIS THURSDAY, PRE-ORDER AT MAGAZINECAFE.CO.UK.