China Glaze Magnetix II Collection. China Glaze presents part II of their highly coveted Magnetix collection. The second collection allows even more designs. See how after the drop, available in stores now.


Magnetic nail art took the beauty world by storm earlier this year, creating a nail art force that was hard for anyone to resist. Following the phenomenal success of its first-generation Magnetix collection, China Glaze® introduces Magnetix II, an expanded second collection of magnetic nail lacquers.
As with the first Magnetix line, Magnetix II by China Glaze® is infused with iron powders that shift when exposed to the China Glaze® Magnetix II Magnet. The China Glaze® Magnetix II collection features six dramatic metallic shades:
Positively In Love – Gorgeous magenta
Bond-Tastic – Soft rust
Get Charged – Dark lavender
Sparks Will Fly – Chic cobalt blue
Con-Fused? – Lively green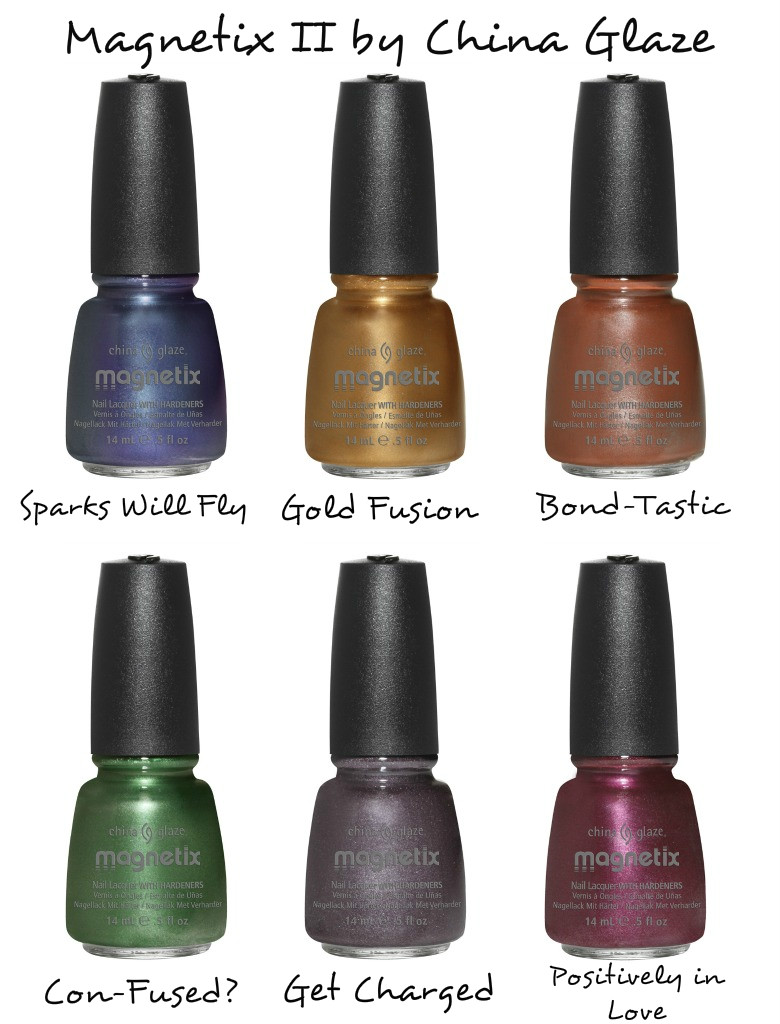 Along with the new shade line up, China Glaze® has created a second, specially designed magnet featuring three additional unique designs – a swirling circle, vertical lines and an intricate lattice.   The separate magnet allows more design options, especially when coupled with the original China Glaze® Magnetix Magnet.  Alternate designs, rotate the magnet, play with the positioning on the nail – the art creations are endless!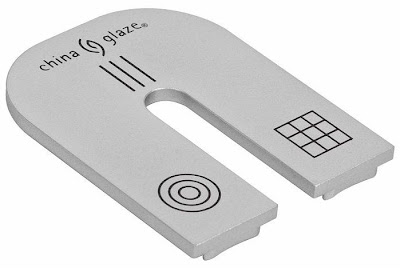 To create your own unique China Glaze® Magnetix II manicure:1.Select desired magnet design.  Choose from circles, vertical lines or lattice effects.
2.Apply one coat of China Glaze® Strong Adhesion Base Coat to clean nails; allow to dry completely.
3.Designing one nail at a time for best results, apply one coat of Magnetix II nail lacquer.  Immediately hold the China Glaze® Magnetix II Magnet over damp nail for 5-10 seconds, positioning so the built-in finger rest holds it steady.  (If you happen to touch the magnet to damp polish, simply wipe clean with nail polish remover – it won't damage the magnet.)
4.Once the design is fully developed and nails are dry, seal with China Glaze® Fast Forward Top Coat.
Related articles