Sonia Rykiel Fauve Summer 2012 Makeup Collection. Bring out your wild side this summer with the latest collection from Sonia Rykiel. Her new collection Fauve features leopard animal printed packaging. The brand is actually celebrating it's 25th anniversary this year, and the new packaging was a great way to spice things up. The makeup products themselves for the collection are very bold and vibrant and some even feature prints ( which of course don't show up on your face ) Look below for more details on the collection, already available in stores.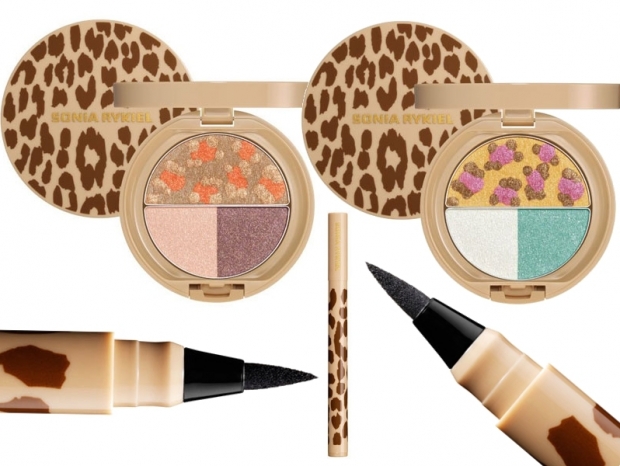 Feline Eyeshadow
A gorgeous eyeshadow which brings to the beauty scene some of the trendiest color mixes including the oh-so-popular leopard print. Choose to experiment with the following fab makeup palettes as they are all amazing and feature high quality pigments which will underline your features from first application. Two variations are available to choose from, so select the color mix that suits your needs best:
Heaven on Earth
Dusk to Dawn
Feline Eyeliner
Achieve a sultry eye makeup by defining them to perfection using Sonia Rykiel's fab and easy to use eyeliners. Bring out your inner-feline by opting to create a cool cat-eye style using one of your fav no-smudge eyeliner hues as two of the trendiest shades are available:
Feline Gloss
Tint your lips to match your mood and fashion style with Sonia Rykiel's new lip glosses as the products feature a smooth formula which feels like second-skin in the lips and which can offer the right dose of color. Choose to experiment with various hues as they are all amazing and can all underline your sensuality effortlessly. The following hues are included in the new collection:
Sunset Safari
King Protea
Disa
Reginae Bird of Paradise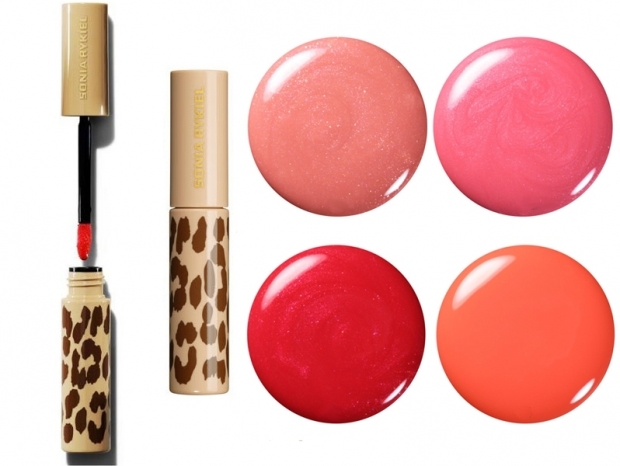 Feline Treatment Makeup Base 2012
Achieve a flawless looking complexion with the help of these fab SPF 30/no SPF makeup base products which offer a sheer, radiant finish without any stickiness. Two shades are available to choose from, so pick your best match:
Brave Soul – light beige
Adventure Spirit – dark beige
Body Sun Protection
Sun protection is definitely not to miss from your skin care kit this summer season, so Sonia Rykiel created a sunscreen lotion with a fresh feel. The product comes with an SPF 30 protection formula enriched with Gold Pearl to give the skin a natural sheen that will make you feel like a true diva.
Fashion Trend Seeker is a fashion blog dedicated to keeping your style updated and fresh with all of the latest styles and trends. Danielle lover of all things fashion and beauty related, loves blogging for those who love seeking the latest trends. Be sure to follow her weekly posts to keep your style updated, and you catch her on facebook, twitter and google plus.
Latest posts by Fashionprincess (see all)