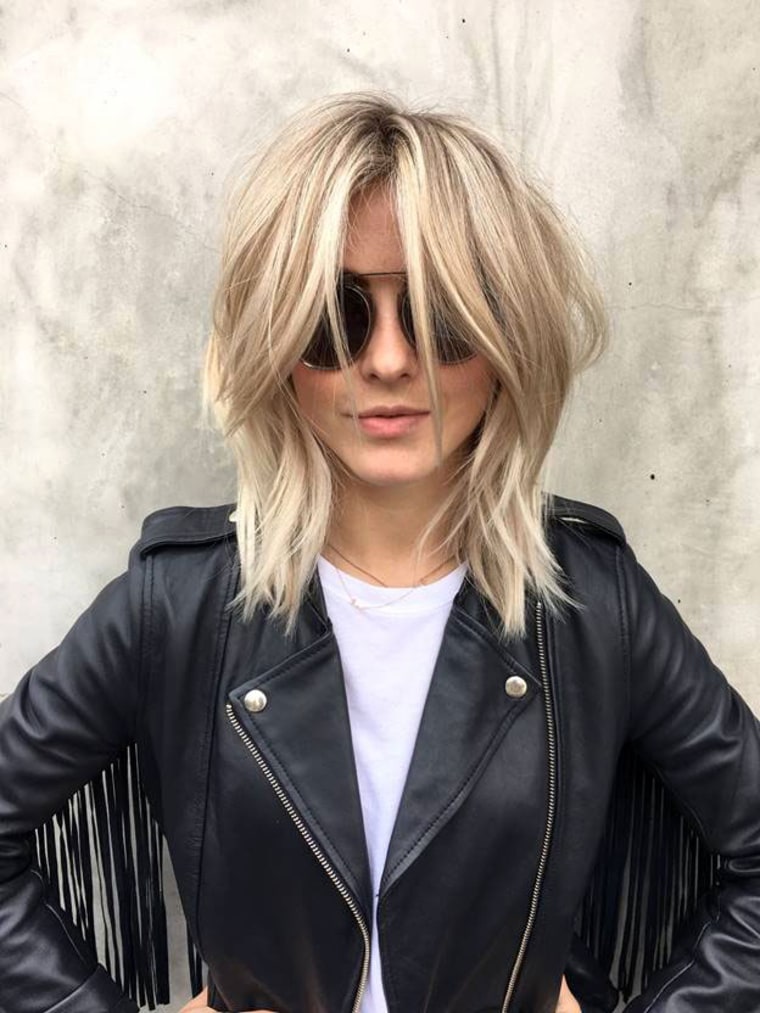 Is The Shag Making A Comeback? Julianne Hough Gets Shaggy New Do! If you're still on the hunt for your perfect new summer do, you may just want to check out the Shag! It girl Julianne is making the style totally new again with her brand new haircut and we couldn't be more in love.
📣 We're bring it back, and switchin it up, introducing @juleshough #ModernDayShag ✂️✂️✂️ With some beigey @jazzyyfeyy pop! 🎨🎨🎨 (and if you are a #BeautyCoach you know what I'm talkin about! 😉) Loving this little change so much! ❤️ When your growing out your hair, make sure to have fun in the process!!! We do!!! Love you #JulesMyMuse 😊
Her beauty coach instagramed along with a snap of Julianne's new cut. In the pic she sports her fresh cut along with a pair of round circle shades and leather jacket giving us a total flash back to the 70's! With the 70's already taken over the runway in the fashion world it was only a matter of time before it would take over our beauty routine as well.