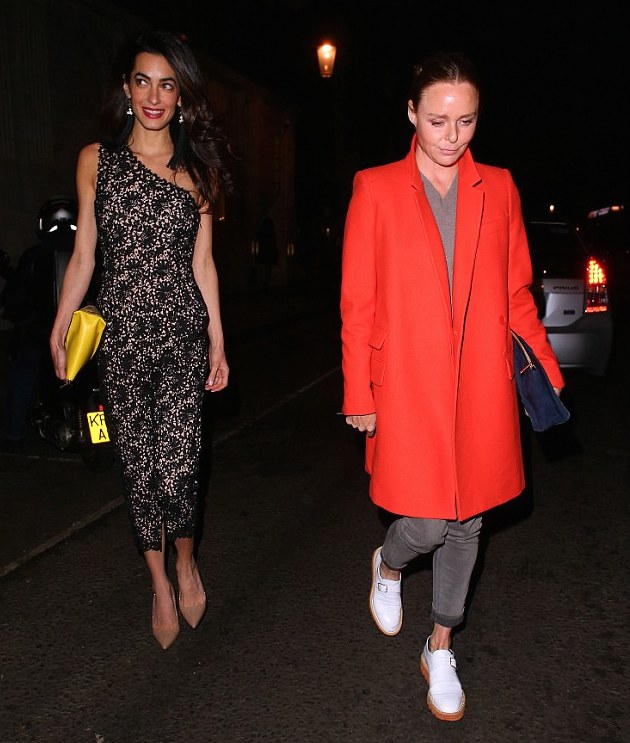 Celebrity Style – Amal Clooney Gets Romantic In Lace Jumpsuit With A POP! George Clooney's wifey Amal was spotted grabbing dinner with fashion designer Stella McCartney. The lawyer went a tad bit romantic by donning a summery lace jumpsuit designed by the gal pal she ate dinner with.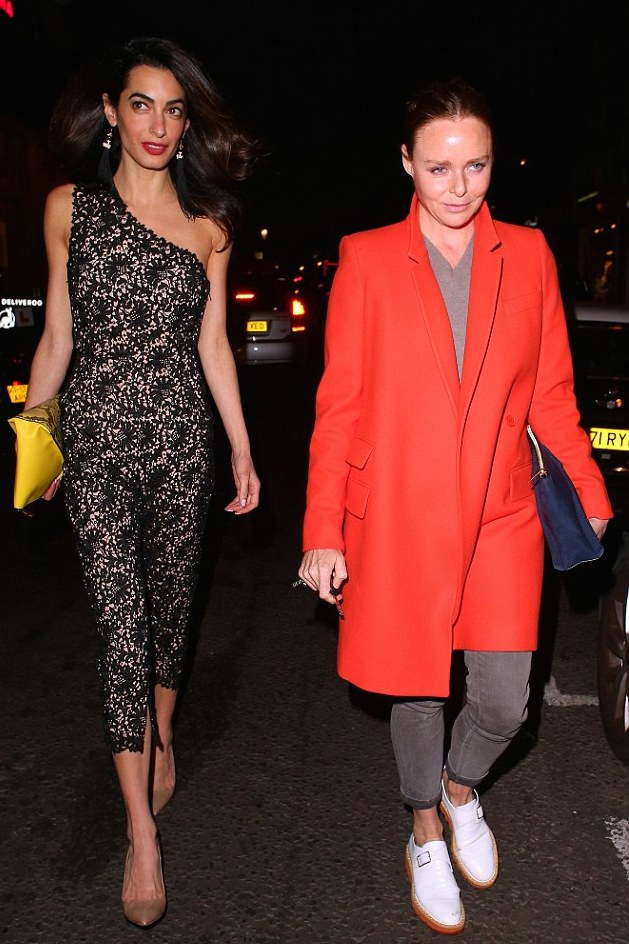 The jumpsuit featured an asymmetrical cut and utilized the romantic lacy design of black over nude throughout the spread. Love how she added in an unexpected pop of color through her yellow snakeskin clutch!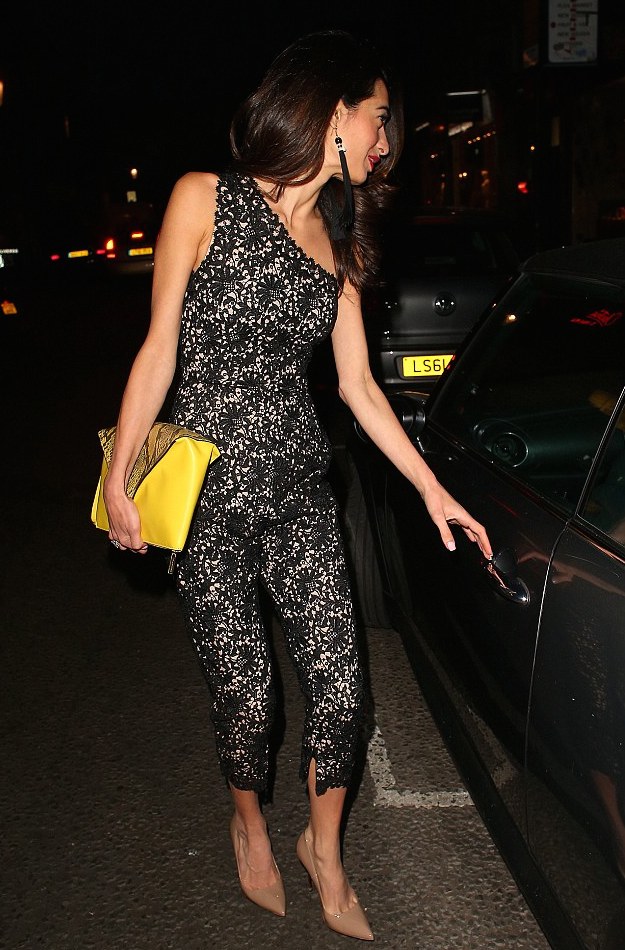 Amal finished the look off with nude pumps and stunning tassle earrings.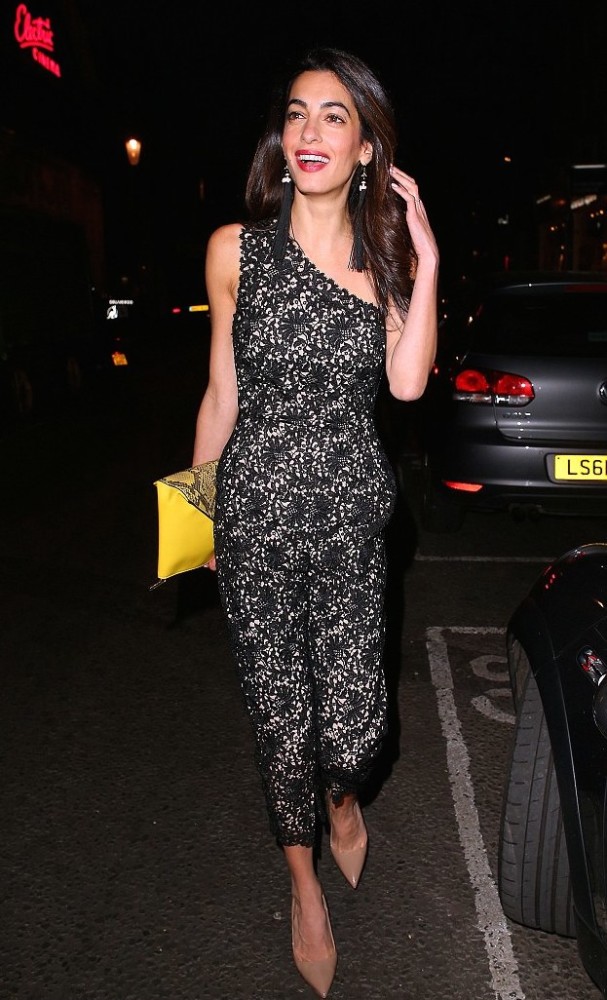 Now that's how you dine with your gal pal for dinner!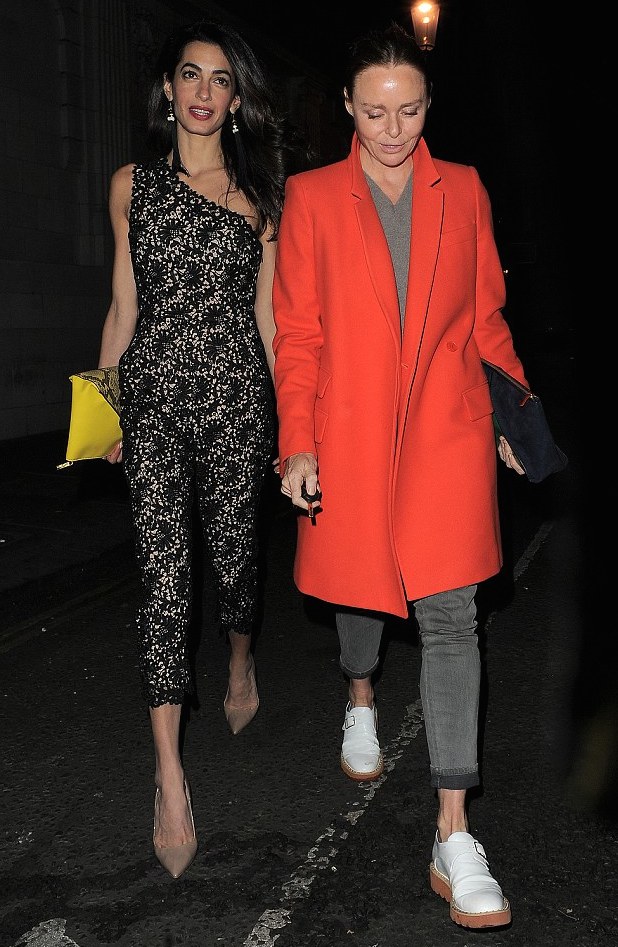 Related articles