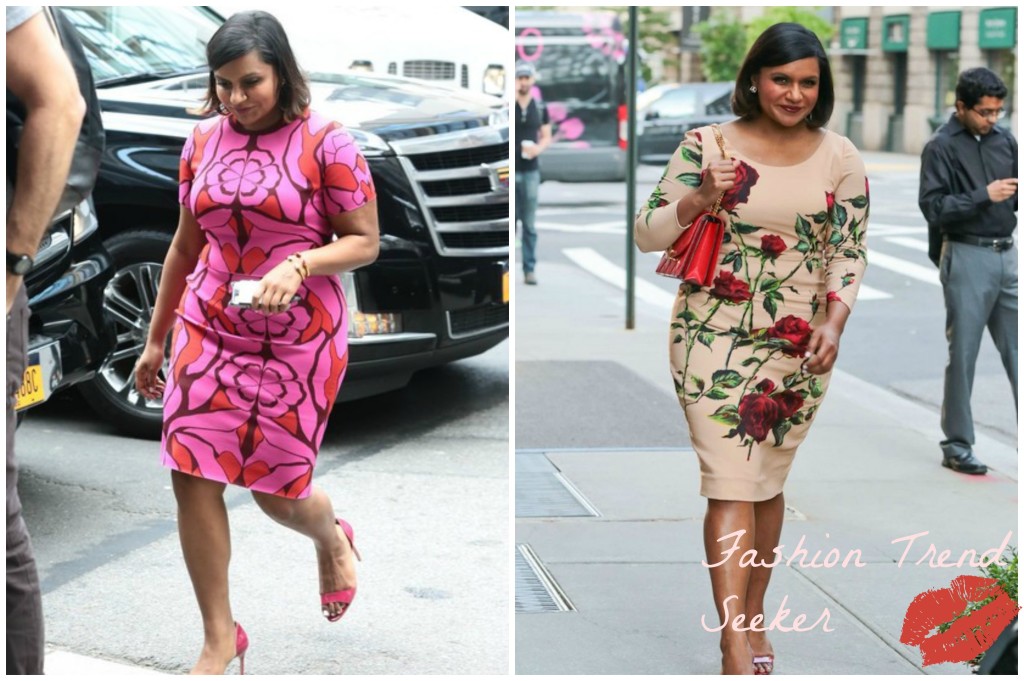 Celebrity Style – Mindy Kaling Rocks Floral Prints From Alexander Mcqueen and Dolce & Gabbana. Mindy was quite busy yesterday in the NYC making media runs and being absolutely fabulous by wearing not one but two floral printed designer looks that left us speechless….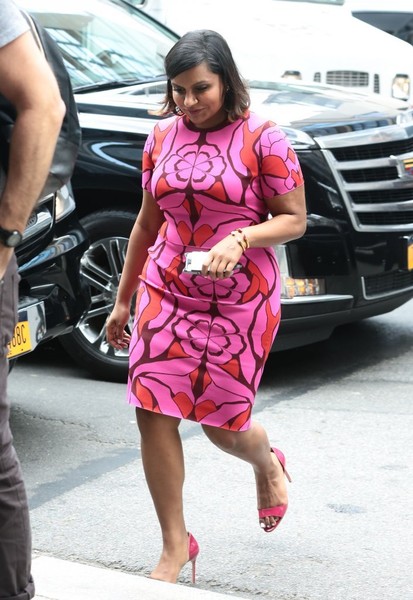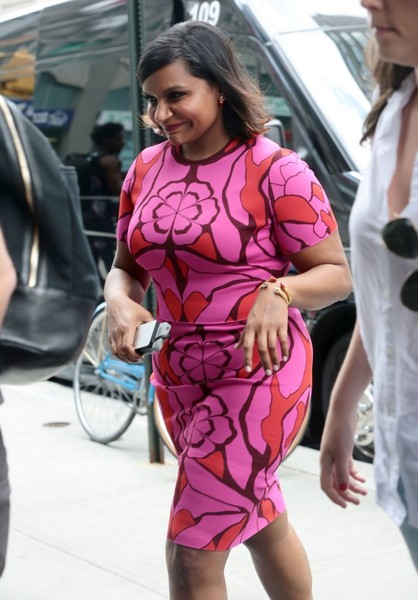 The first ensemble spotted was designed by Alexander McQueen and featured a pink floral print in the form of a cropped top & matching skirt combo. She kept things tame by going matchy matchy on the heels front.
Her second look was from Dolce & Gabbana and featured a romantic rose print in the form of a shift dress. She added in a tad bit more red to this look to make the roses pop.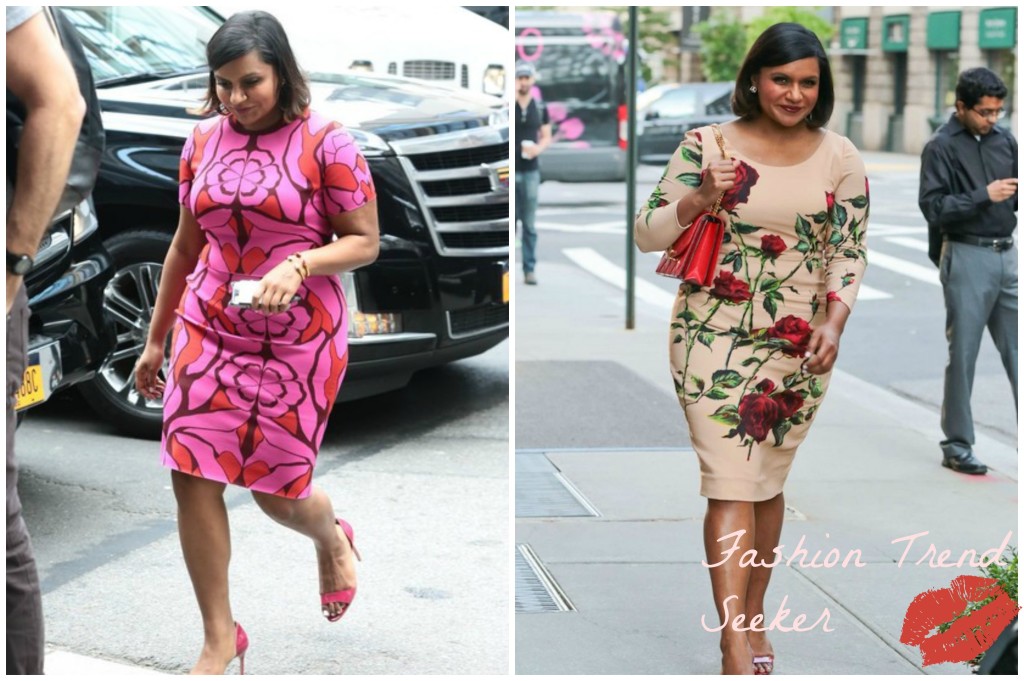 One thing about Mindy she knows how to dress! Which look is your favorite?
Related articles