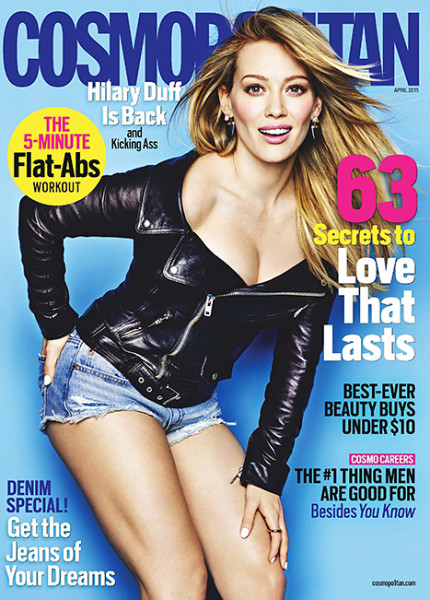 On The Cover – Hilary Duff for Cosmopolitan April 2015. Hilary Duff is featured looking ready for spring in the latest issue of Cosmopolitan magazine where she dishes on everything from Aaron Carter to her recent divorce from Mike Comrie.
""Mike and I were very in love when we met. We both really wanted to get married. I'd been working since the age of 11 or 12, so making that choice at a young age seemed right for me. Maybe it wasn't, but we spent the majority of our time together really happy. It wasn't working well enough to stay together, but there was still a lot of love involved. It was just a slow set-in of us not being the match that we used to be. I'm lucky for the person he is and I am and how we decided to handle this."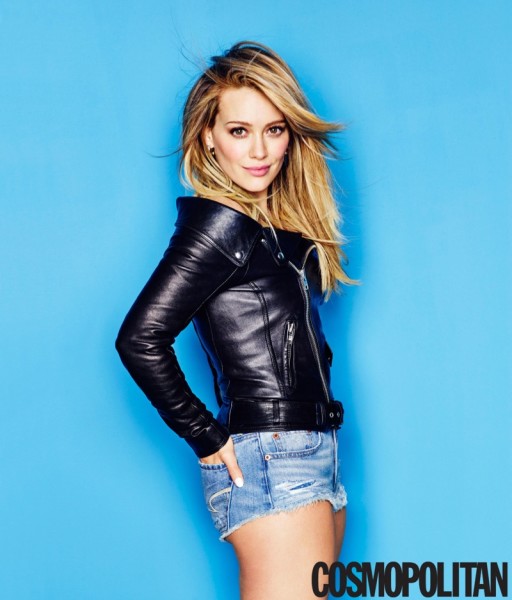 Photographed by Eric Ray Davidson, Hilary is in the mist of moving on with her life and has even started acting again. Set to air March 31st, her newest role includes Kelsey, a smart ambitious 20-something on the brand new Lifetime Original tv show Younger. Which btw I can't wait to watch!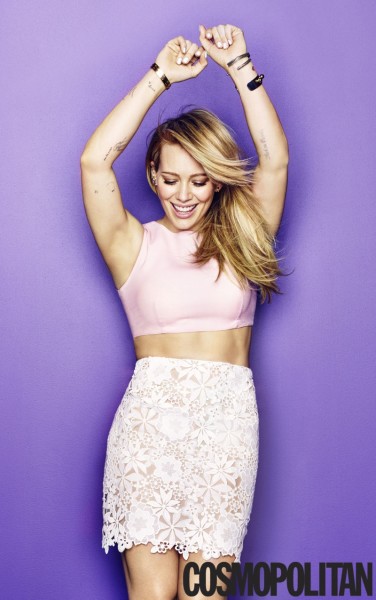 How pretty is that floral skirt...love!
Related articles