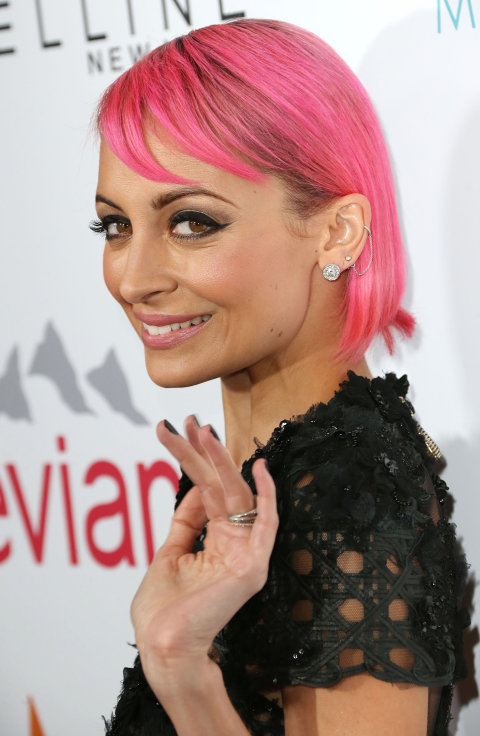 Following The Rainbow – Nicole Richie Gets Pink Hair + Side Swept Bangs.  With spring being just a few months away, Nicole is already giving us a preview of what's to come!
As expected bold and vibrant colors are going nowhere in 2015, and Nicole is the first celeb to show off a new bolder shade for the new year.   Instagraming her look the celeb posted a pic with the caption
"Thinking Pink #fauxfur"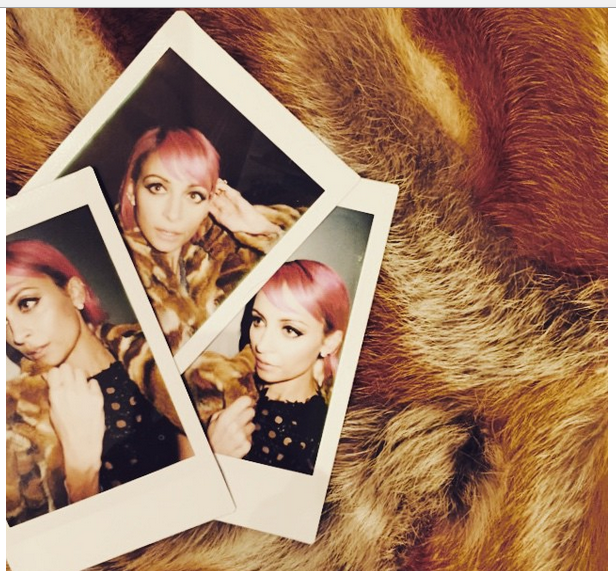 Her new hairstyle not only includes a new pink hue, but playful side swept bangs as well creating quite the alluring new look for Nicole.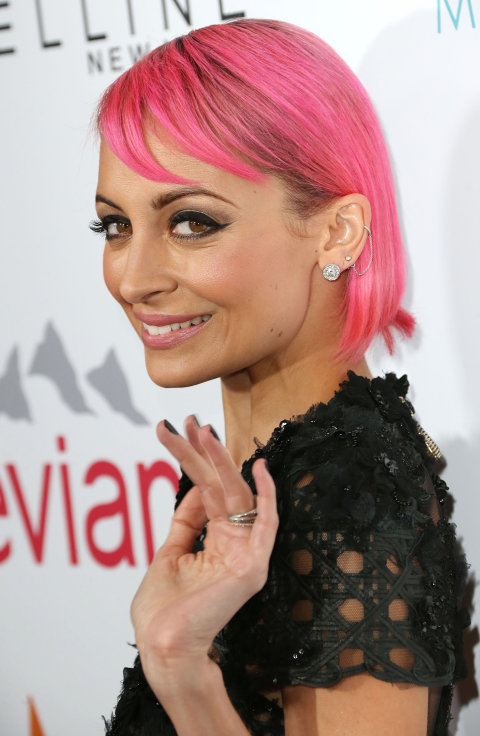 Love how the pink look against her skintone and black eyeliner!
What do you think of the celebs new do?
Related articles