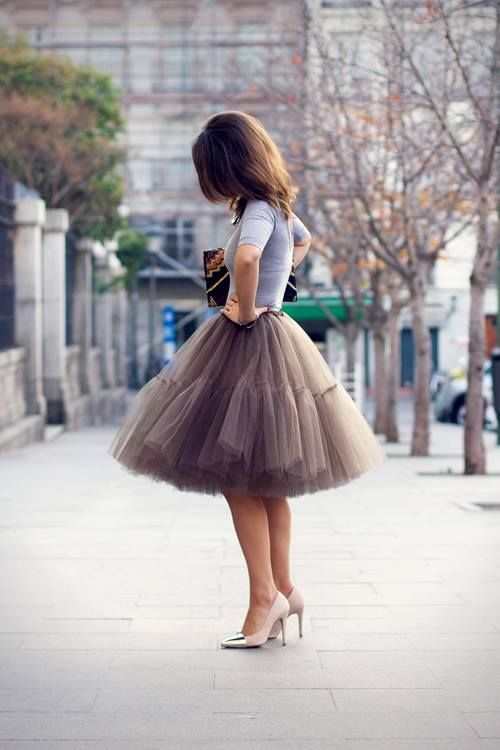 Style Inspiration – Tulle Skirts.  When it comes to personal styling choices, it's always important to mix things up. If you're a true fashion maven it's always ideal to reinvent your style every few years, try something new, innovative and never be afraid to stand out from the crowd.
Over the past few months a new trend has caught our eye, and it includes the look of tulle skirts. Fresh, fun, & flirty are just some of the names I like to call this cute little trend that instantly makes me feel like a ballerina.  It appears that I'm not alone in the madness of all things tulle because since fashion bloggers have stolen the signature ballerina look retailers such as Forever 21, and Asos have taken noticed. You can now by Tulle skirts anywhere and everywhere, and the best part is they're not even expensive!
While you may be already on the fence about whether or not you too should take the tulle trend leap, how about we inspire you. Look below to see lovely fashion bloggers rock the look their way, courtesy of pinterest.
Images Source: courtesy of pinterest
Related articles