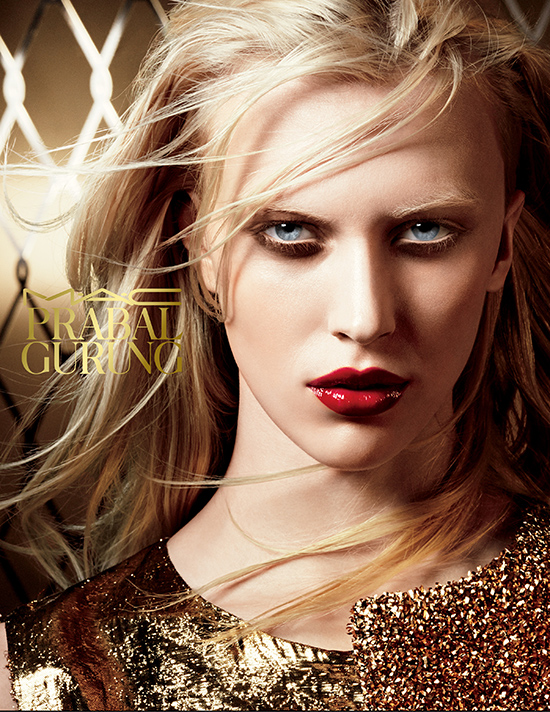 MAC x Prabal Gurung Collection for Holiday 2014.  For those of you that have been wondering about the luxurious side of Mac's holiday collection, a few months ago we learned that Mac would be teaming up with Prabal Gurung and while we've patiently waited, we don't have to wait anymore because now there are full details of the paring.
The MAC x Prabal Gurung collection features exquisite gold packaging and pure luxurious product for the holiday season with beauty items ranging from lipstick to eyeshadow and of course no holiday pairing would be complete without a new high-end brush to perfectly apply all of your makeup looks. Launching online Nov 20th, and in stores Nov 26 look below for more details.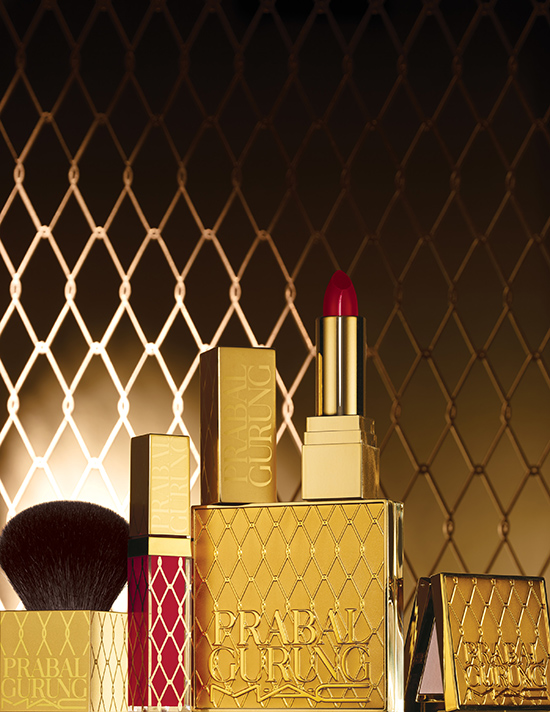 The modern glamour and immaculate style of fashion designer Prabal Gurung comes to M•A•C in an opulent collaboration featuring smoky, gilded hues and ultra-smart, custom gold packaging.
Lipstick ($30.00 U.S. / $36.00 CDN) (Limited Edition)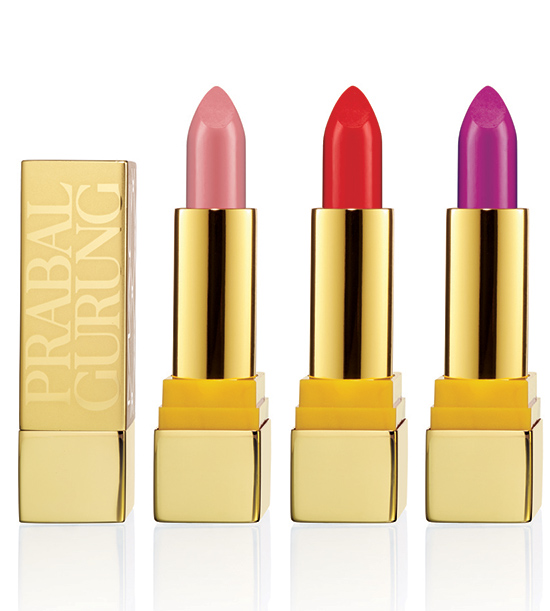 Light English Red Sheer beige red (Lustre)
Carmine Rouge Clean true red (Matte)
Ultramarine Pink Mid-tone dirty violet (Satin)
Lipglass ($30.00 U.S. / $36.00 CDN) (Limited Edition)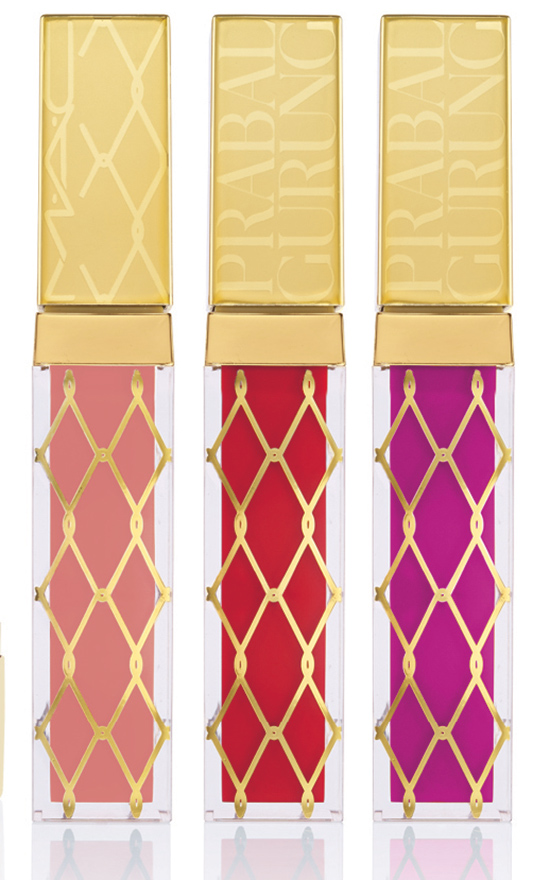 Light English Red Sheer beige nude
Carmine Rouge Clean true red
Ultramarine Pink Mid-tone dirty violet
Eyeshadow Duo ($40.00 U.S. / $48.00 CDN) (Limited Edition)
Satin Ochre Soft pale white gold (Frost) / Coral orange (Matte)
Terre Shimmering neutral beige (Veluxe Pearl) / Mid-tone warm brown (Satin)
Cinder Smoky cool grey (Lustre) / Dark charcoal (Matte)
Kohl Power Eye Pencil ($20.00 U.S. / $24.00 CDN) (Limited Edition)

Feline Rich black
Chromagraphic Pencil ($20.00 U.S. / $24.00 CDN) (Limited Edition)
NW25/NC30 Flesh-toned
Cream Colour Base ($70.00 U.S. / $84.00 CDN) (Limited Edition)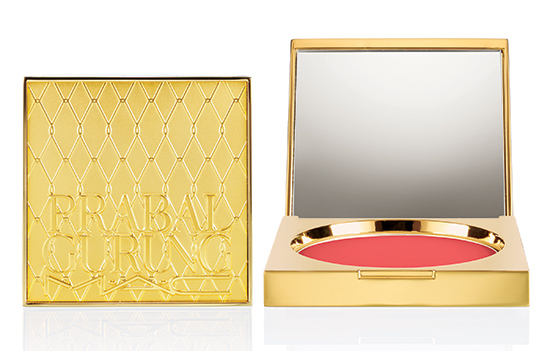 Coral Lumineux Vivid coral creme
Bronzing Powder ($70.00 U.S. / $84.00 CDN) (Limited Edition)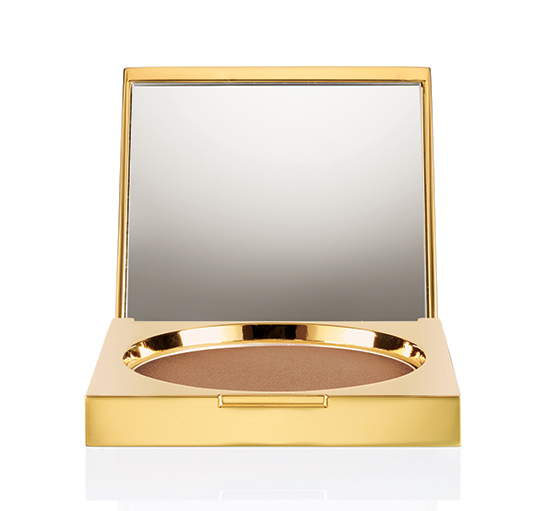 Matte Bronze Bare shouldered bronze
Brush ($70.00 U.S. / $84.00 CDN) (Limited Edition)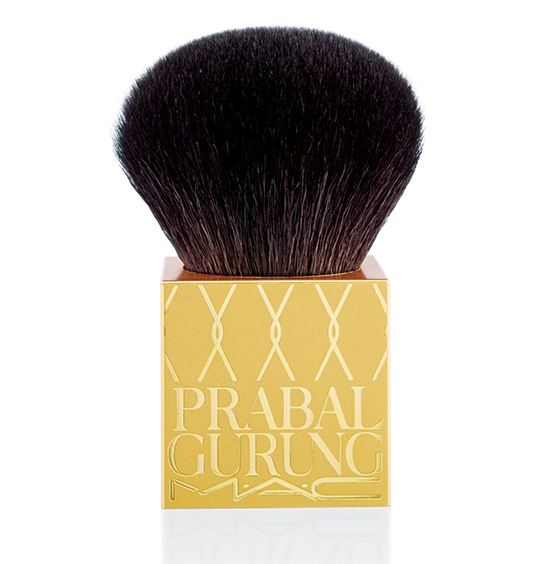 MAC + Prabal Gurung Square Handled Buffer