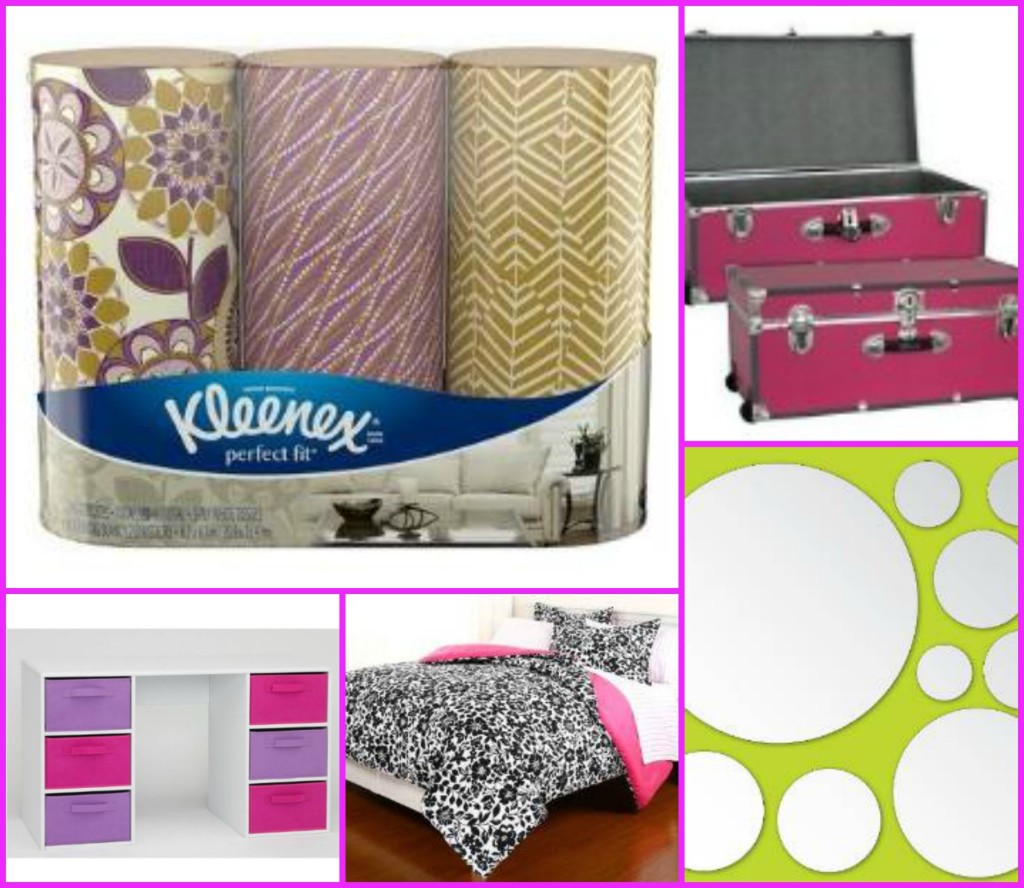 Whether you're heading off to college for the first time, or you're now a senior, creating the perfect dorm room environment is essential in having a successful school year.
Back to school is a great time of year because stores like Walmart showcase great products for not only decorating your dorm room, but for decorating your house or bedroom in general. Teens as well as adults can benefit from the lovely back to school aisle and nab great deals for your bedroom! I love how this time of year features tons of bold and bright colors perfect for creating colorful bedroom atmospheres. After all who wouldn't want to wake up in a bright well organized room?
So if you're in the mist of heading off to College we'll help you get ready! Look below to see 10 Essentials items you'll need for your dorm room including Kleenex boxes, mirrors, and of course a planner for those super busy days ahead.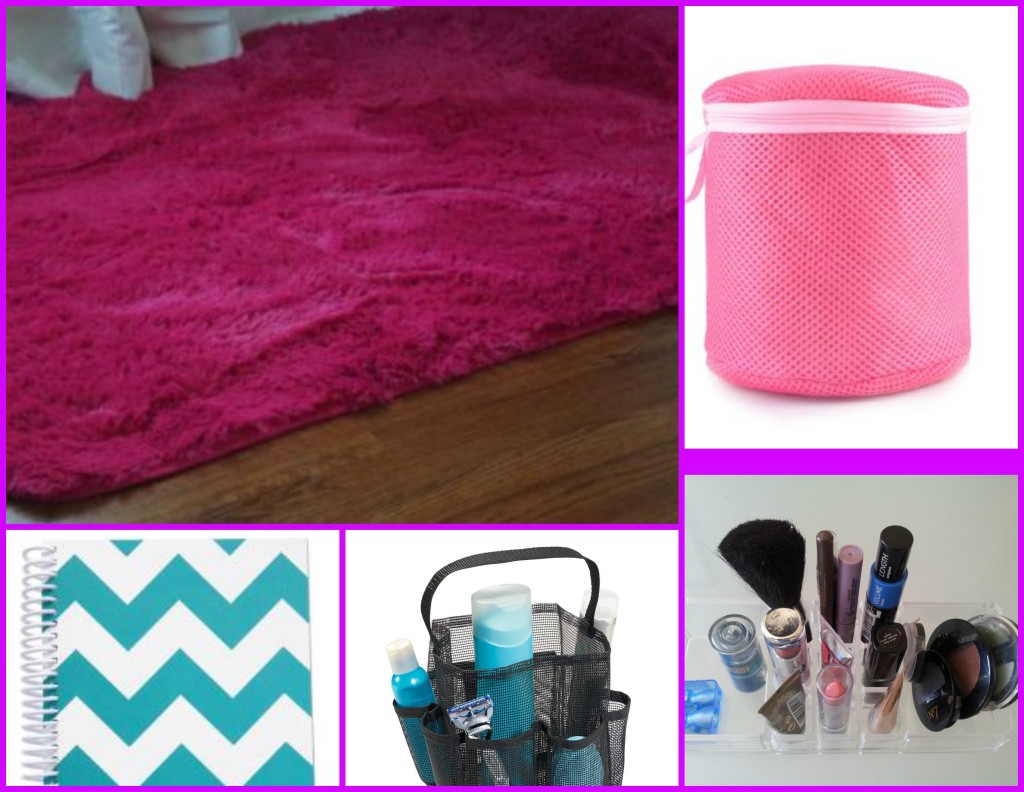 1. Storage – Let's face it, when heading off to your dorm you'll have a lot of stuff! Storage is of course a must as you head off to campus. Play around with trunks, or storage cubes to create a chic way to store your items.
2. Desk – The perfect item to help you with your studying, or for days when you just want to surf the net!
 3. Shower Caddy – In most cases your bathroom will be located out of your bedroom, which is why a shower caddy in the perfect way to keep all of your shower items together in a neat little place.
4. A Mirror – If you're anything like me you'll love the idea of being able to fix your hair and apply your makeup in the comfort of your own bedroom. Much easier than sharing with the girls in your dorm.
5. Makeup Organizer – If you're a makeup girl keeping your makeup neat and tidy is best when done with an organizer.
6. Bold Comforter- Make sure to pick out a colorful comforter to keep you warm & snug.
7. Kleenex/Tissues – Kleenex of course is great for many things, and they'll really come in handy when flu season creeps in.  It's also a lot easier to keep a box handy in your room then having to go all the way to the bathroom.  There's also a new fun limited edition Chevron design which is available as a Back to School item at Walmart.
8. Portable Laundry Basket – A must have for taking care of your laundry!
9. Planner – Planners are the absolute best way to stay on track. You can also use a planner or calendar app on your phone, but I love to keep a version on my desk to help me easily keep track of important dates, tests, and everything you'll want to keep up with for the day to day.
10. A Stylish Rug – The perfect way to tie your room together.
Now that I've named off my 10 items, what are some must haves for you?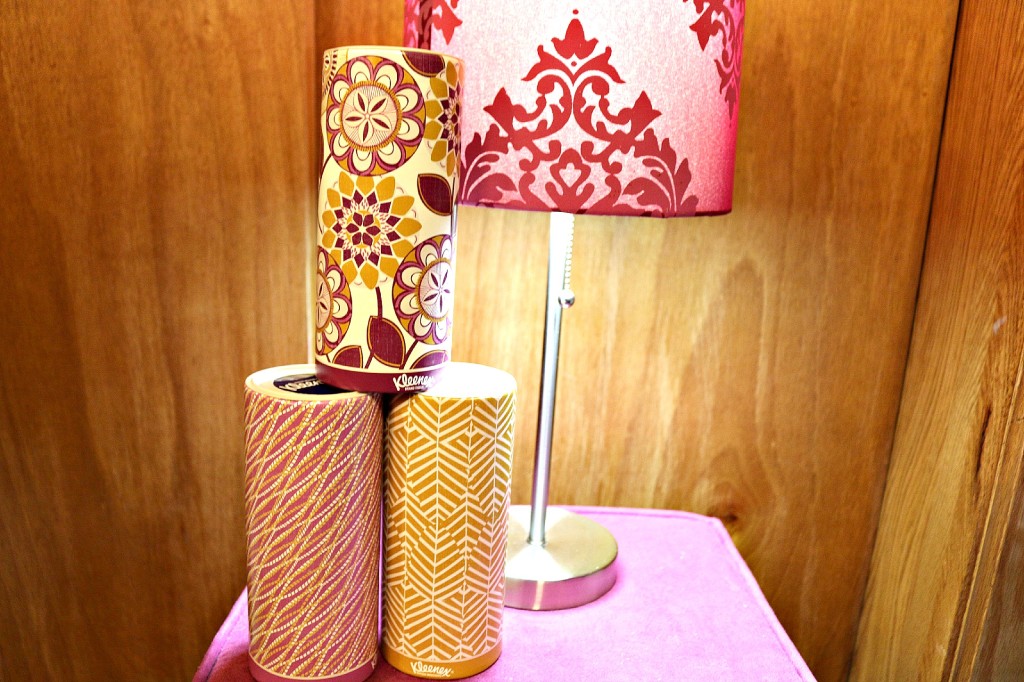 * – Chevron designs are a limited Back to School edition with Walmart
– Kleenex Expressions oval box designs in touch with your style
Thank you to Kleenex and Walmart for sponsoring this post and keeping my dorm stylish and practical!
Related articles