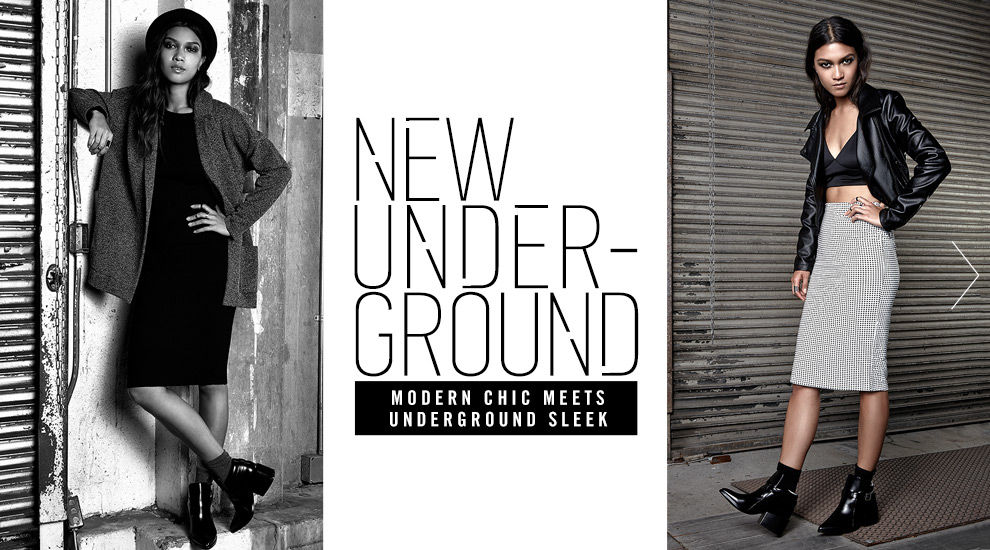 Bring some edge as well as some sophistication to your fall style with Forever 21's latest Fall 2014 Lookbook : New Underground.
Fashion forward brand Forever 21 newest lookbook New Underground features an array of modern chic clothing, with a underground sleek styling feel. It's perfect for the trendy fashionista who longs to put her own spin on mainstream fashion items.  It also reminds me of pieces that you would wear in the workplace, but with more street grittiness.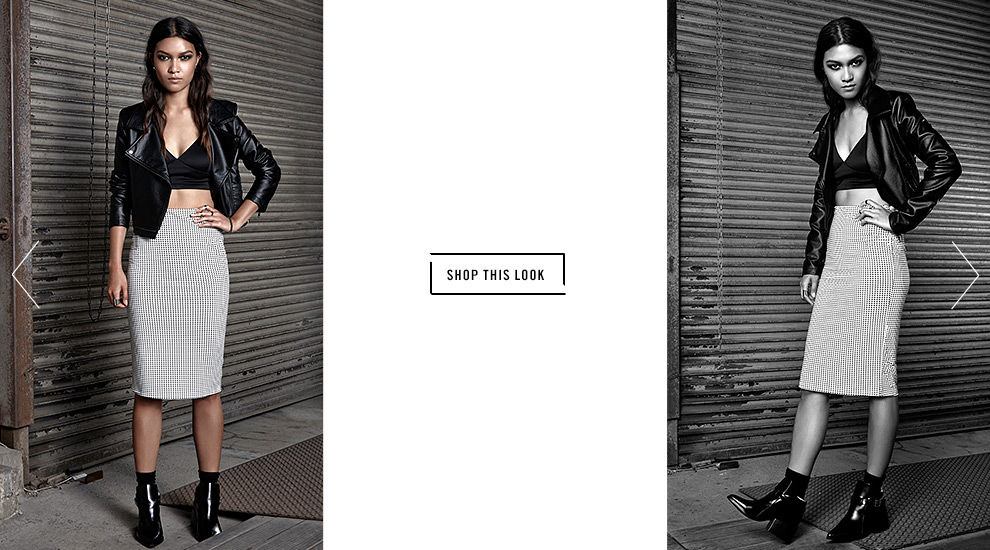 The lookbook plays well into many trends spotted from the runway including crop tops, pencil skirts, stripes and of course blazers. This collection has the perfect fall feel with pieces that will surely get you fall ready.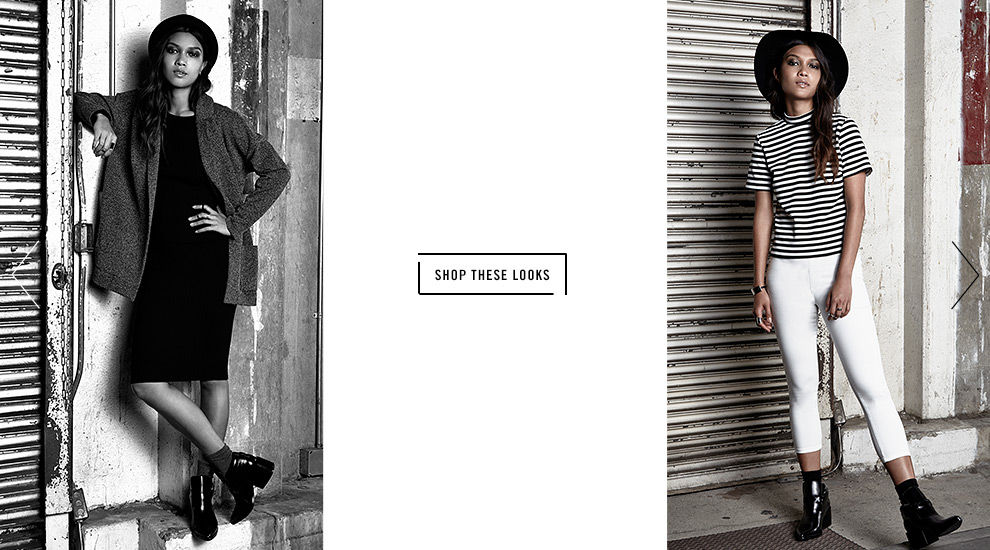 The fall season is all about layering, and this lookbook does a great job of showcasing layered looks that won't overpower your personal style.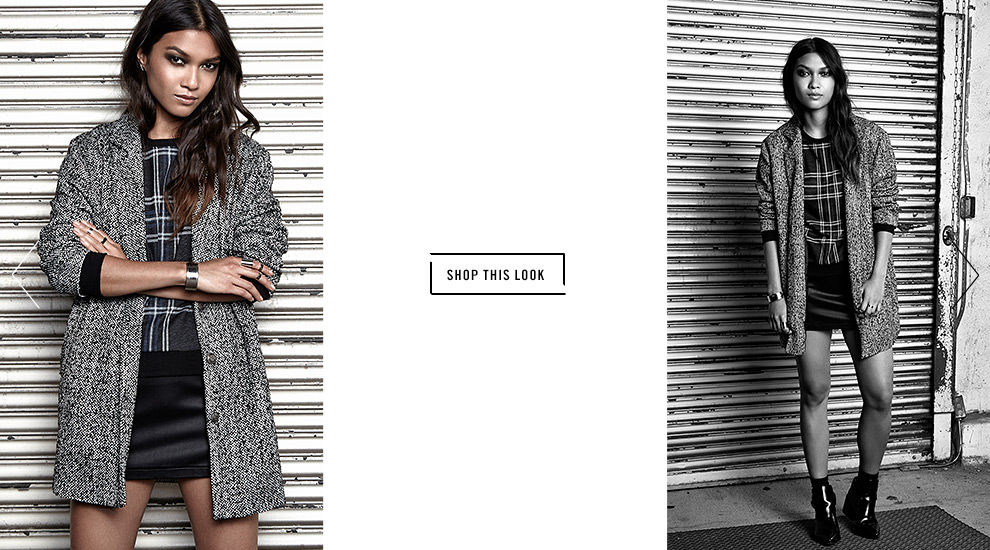 This lookbook also captures the essence of monochromatics with hues heavily in the black, white, and gray families.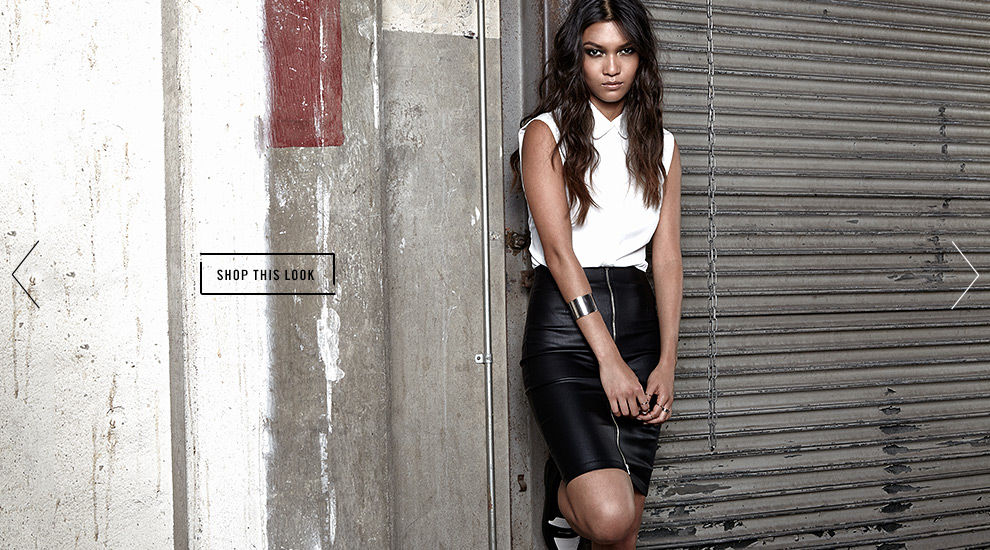 Love the way this leather skirt is paired with the sophistication of a sleeveless collar blouse. Plus the smokey eyes and messy waves creates the perfect girl next door look with an edge…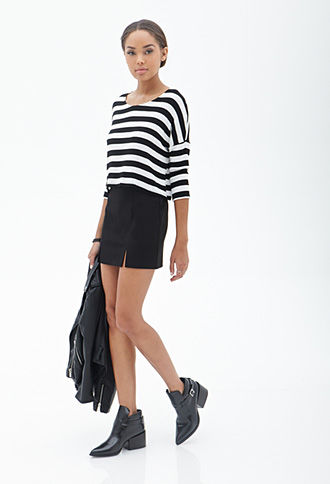 View more pieces from the collection…
Shop the new New Underground now at Forever 21.
Related articles