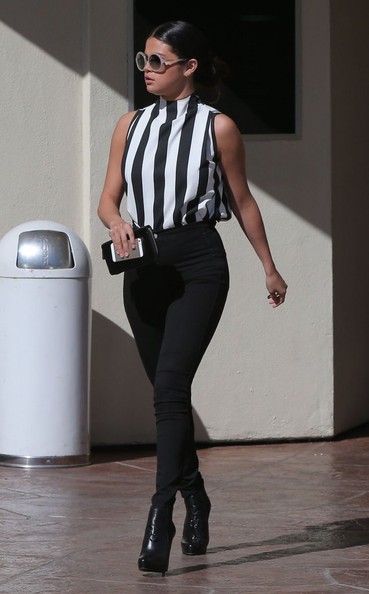 Selena Gomez was spotted earlier today in LA rocking a black & white ensemble that was chic and completely retro.
It's no secret the 60's and the 70's are making a strong comeback this fall season, and Selena is playing right into the trend with her latest look.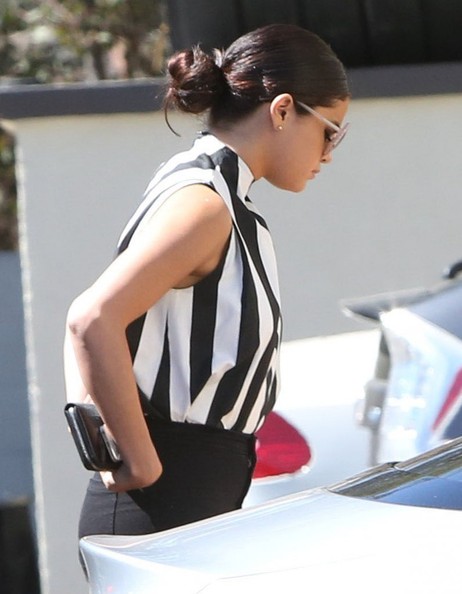 The celeb was spotted in LA wearing a black & white halter style blouse, complete with black high-wasited jeans and retro oversized shades creating a look that was mod and totally 60's chic. She finished the look off with black clutch bag and a pair of black booties.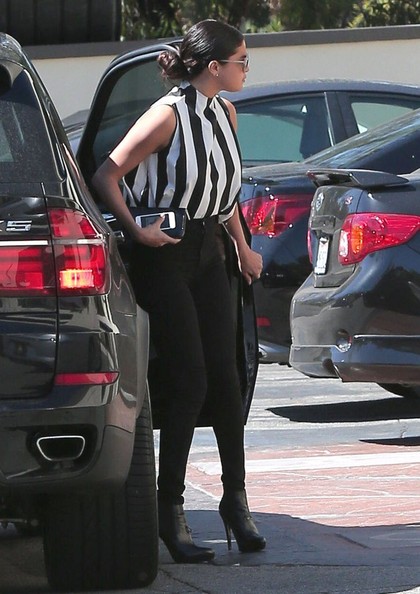 In a summer full of crop tops, and high-wasited shorts it's refreshing to see Selena wearing a look that will lead us into fall….
Related articles