OPI Holiday 2014 Gwen Stefani New Nail Lacquers Collection. For those of you who enjoyed the previous OPI and Gwen pairing, they're teaming up once again for the Holidays! For this Holiday season, 12 new shades will be released as well as 2 cool nail effects. The nail effects look gorgeous by the way, and feature a creative way to add some texture to your nails. Expected to hit stores this fall, look below at your first sneak peek of the collabo!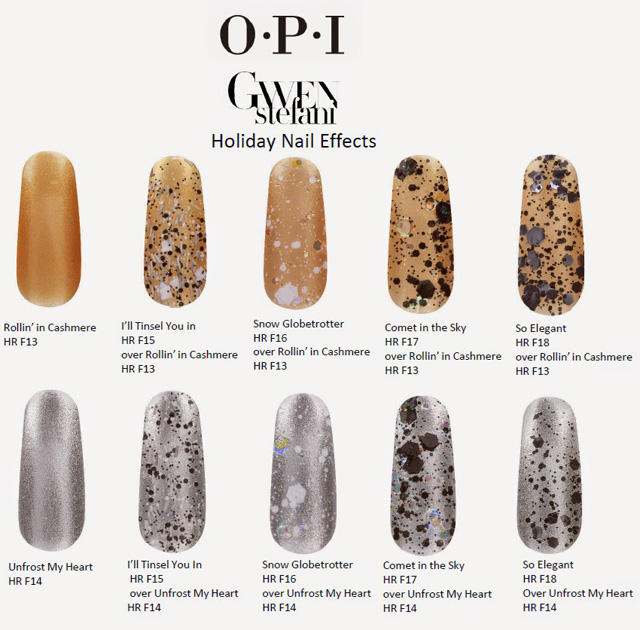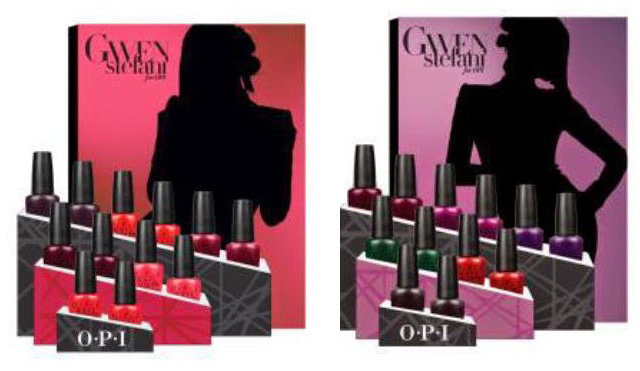 OPI Holiday Gwen Stefani Nail Lacquers
F01 – Just BeClaus – This magnificent maroon came into my life just in the "nick" of time.
F02 – Kiss Me – Or Elf! – There's no denying the allure of this amorous red violet.
F03 – I Carol About You – I just fa-la-la-la-love this deep royal purple!
F04 – Christmas Gone Plaid – I sure am plaid I found this tree-mendous forest green.
F05 – in a Holidaze – I'm dizzy-in-love with this maroon beauty.
F06 – Love is Hot & Coal! – Turn the heat up with this deep grayish brown.
F07 – Fashion a Bow – So busy ‒ all tied-up today loving this bright reddish-orange!
F08 – Cinnamon Sweet – Sugar and spice…this deep, warm red is everything nice.
F09 – What's Your Point-settia? – So what if I think this is the one truly perfect holiday red?
F10 – Red Fingers & Mistletoes – This smooch-worthy red shimmer is holiday-perfect.
F11 – First Class Desires – This mélange of gold and eggplant shimmer is #1 on my wish list.
F12 – Sleigh Parking Only – Tell the valet to take good care of this exclusive dark burgundy.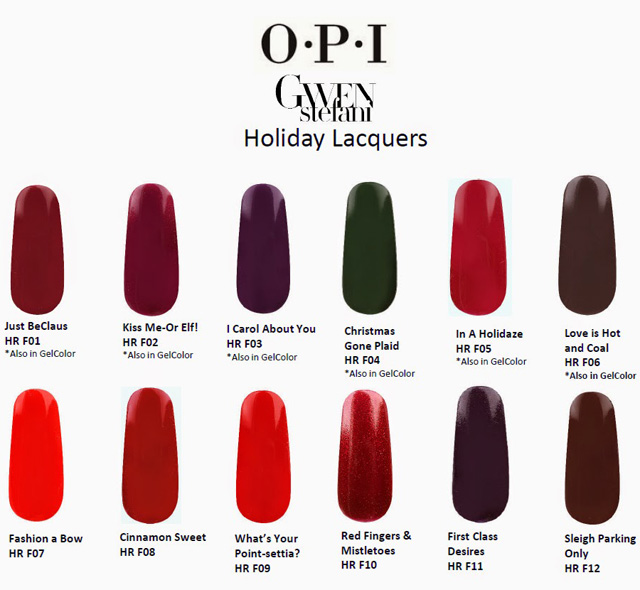 OPI Holiday Gwen Stefani Nail Effects
F13 Rollin in Cashmere
F14 Unfrost my Heart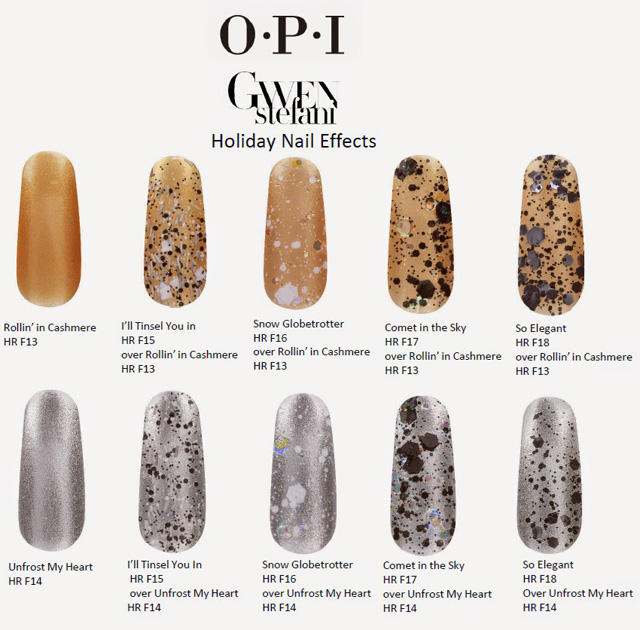 Related articles