First Look – OPI Mariah Carey Nail Polish Collections for Spring 2013. Sultry singer Mariah Carey is teaming up with OPI to come out with her first ever nail polish collection.
Come 2013, the talented singer is set to do two collections with the OPI brand. This doesn't come as much of a surprise since OPI has worked with plenty of celebrities before including Nicki Minaj, Serena Williams, Katy Perry, and the Kardashian girls. ( I would love to see OPI do a collection with the Spice Girls since it would be truly awesome)! The first collection with Mariah will hit stores this January and will feature 8 new colors, with a second one hitting stores later in the spring. So what can we expect for this new collection, I'm thinking tons of pinks and purples since Mariah is a bit of a girly girl. Look below for more details.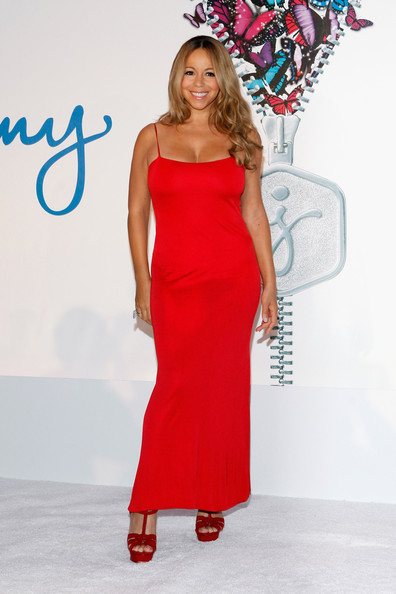 OPI Products Inc. announced a collaboration today with multiple Grammy Award winning and multi-platinum selling recording artist Mariah Carey. A five-time Grammy Award winning global superstar with over 200 million records sold worldwide and 18 Billboard No. 1 singles (more than any solo artist in history), Carey will be the inspiration for a line of OPI limited edition nail lacquers that will launch January 2013.
"OPI is thrilled to work with Mariah, an industry icon who loves nails and considers lacquer one of her favorite accessories," says Suzi Weiss-Fischmann, OPI Executive VP & Artistic Director. "With her magnetic personality both on and off the stage, Mariah serves as a great inspiration for beautiful, bold colors."
"I really have always looked for celebrities for whom nails are very important, and it is not something you just Photoshop on a picture," Suzi Weiss-Fischmann, also executive vice president of OPI, told WWD.
Related articles