Step By Step Tips On How To Get Lilly Collins Perfectly Polished Updo at the 2012 CFDA Fashion Awards. Lilly looked perfectly polished at last night's awards, and her updo was definitively attention grabbing. Look below to see how celebrity hairstylist Thomas Dunkin created her look using Sebastian Professional.
I wanted to give Lily a mature, very grown up style," says Thomas on the inspiration for this look.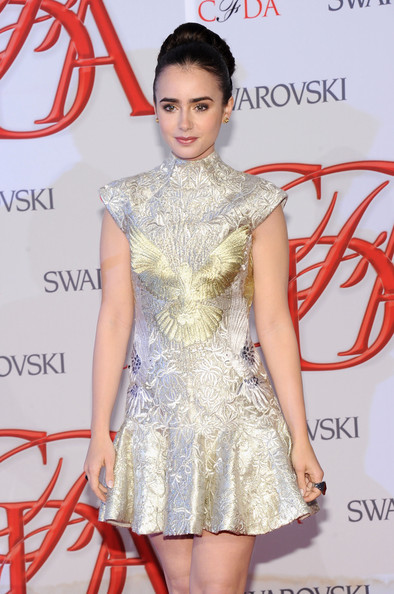 Step-By-Step Styling
1. Wash the hair with Sebastian Professional Trilliance Shampoo and Conditioner for enhanced shine.
2. Towel dry the hair and apply a liberal amount of Sebastian Professional Potion 9 to the lengths of the hair for a smooth, polished texture.
3. Blow-dry the hair straight and flat at the roots to create the stark contrast between the sleek, flat front and voluminous back.
4. Once the hair is dry, create a tight ponytail and pull it through the center of a hair donut. Secure the donut in place with bobby pins.
5. Backcomb the ponytail and wrap the hair smoothly around and under the donut. Use a comb to maintain the smooth look and then pin the hair under the donut.
6. Once the big sleek bun is achieved, emulsify Sebastian Professional Liquid Steel in palms and smooth it over the hair beginning at the front to ensure there are no hairs out of place.
7. For incredible shine, finish the look with Sebastian Professional Trilliant.
For more information on Sebastian Professional and the products used, visit www.sebastianprofessional.com.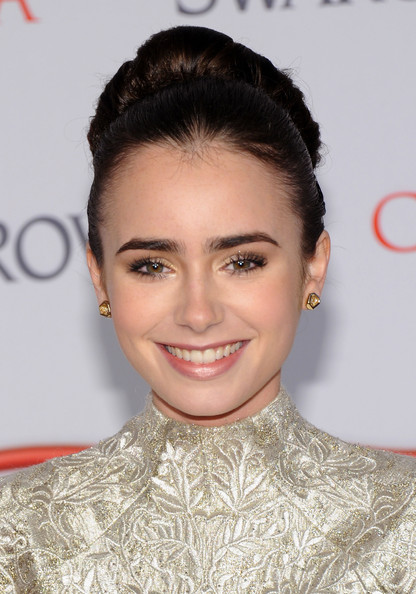 Credit Info:
· Hair Stylist: Thomas Dunkin for Sebastian Professional
· Hair Products:
o Sebastian Professional Trilliance Shampoo and Conditioner
o Sebastian Professional Potion 9
o Sebastian Professional Liquid Steel
o Sebastian Professional Trilliant
· Dress: Marchesa
· Shoes: Giuseppe Zanotti
· Jewelry: Swarovski