Tonight's red carpet awards was filled glamorous over the tops styles that left us speechless. Celebrities worked the red carpet with glitzy gowns that shimmered in the lights along with soft flowly fabrics, structured shoulders and soft spring colors.
We go our first look at what major trends will the most request items when the warmer season hits. Some of our favorite looks of the night included J. Lo who showed up in what appeared to be a dress covered in bedazzle. Plus how stunning does her body look? Along with Lady Gaga looking ohh so sophisticated in all black. Complete with long gloves. She gave us Old Hollywood vibes all night long.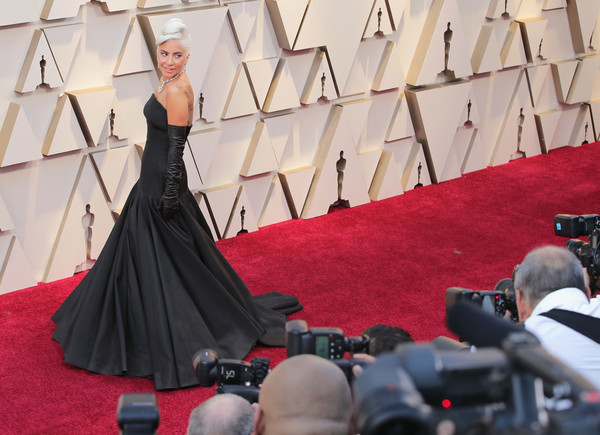 She gave us Old Hollywood vibes all night long.
---
The one major trend that will surely take over spring was the look of structured shoulders. We noticed this look was also quite popular at the Grammy's a few weeks ago as well. Which means one thing, shoulder pads might soon be making a comeback!
Who rocked your favorite look at this year's Oscar Awards?