Dior Cosmopolite Makeup Collection for Fall 2015.  Dior brings us a fall ready collection filled with rich pigments made for the colored season ahead. The collection features an array of beauty items ranging from palettes to lippes, and of course even nail lacquers. Avavaible in stores now, look below for full details.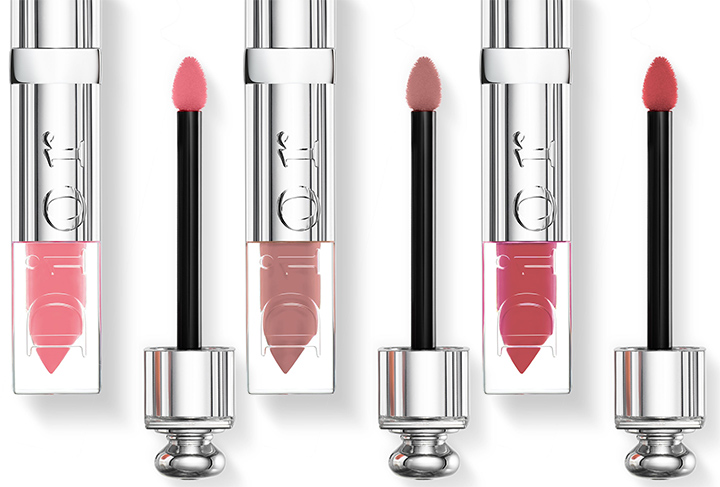 Manifold and universal, the Dior woman is above all free. Her makeup is a reflection of her wants, her needs and her many facets. For this very woman, Peter Philips, Creative and Image Director for Dior Makeup, has created his first collection of colors. Like a manifesto of freedom for each and every woman, the collection promises plural forms of beauty, a "Cosmopolite" beauty.
Dior Addict Fluid Shadow ($32.00)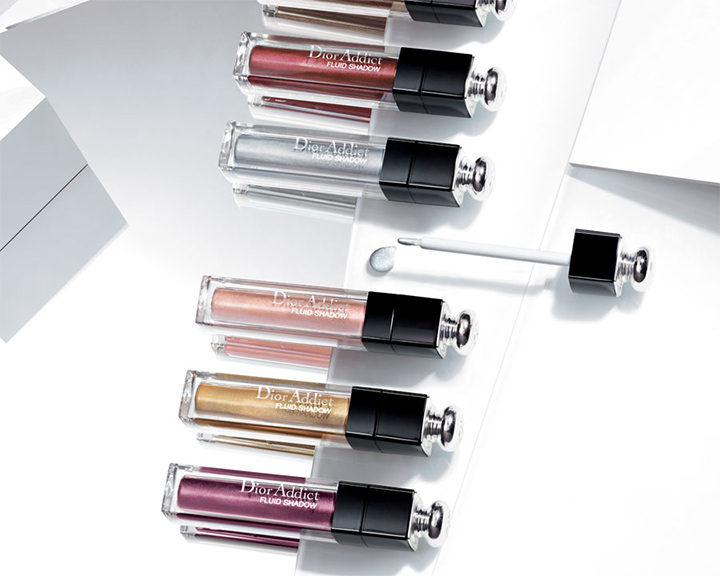 The eyes light up with mirror-shine color, highlighted by the innovative Dior Addict Fluid Shadow texture and its magnetic shimmer. Created by Peter Philips, the new-generation eyeshadow gives eyelids the unprecedented, lacquer-like shine of a continuous film of light. A major innovation from Dior research, this lightweight fluid with flawless hold revolutionizes makeup application: applied in a solid block of color over the entire eyelid or along the upper lashes like an eyeliner, Dior Addict Fluid Shadow comes in six precious, metallic shades that light up the eyes with a quick stroke of the brush.
Magnetic
Eclipse
Cosmic
Phenix
Univers
Nova
Aurora
DiorBlush Cheek Stick ($34.00)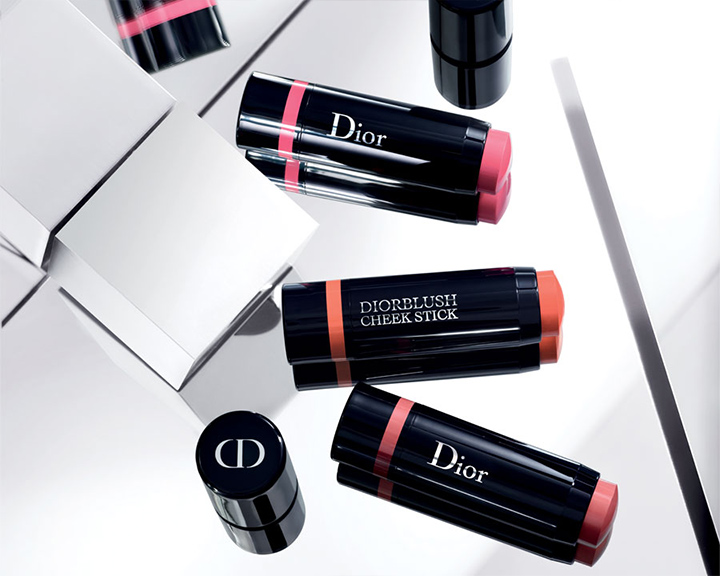 A practical, essential, take-anywhere blush… It's every woman's dream, and Dior made it come true. To meet the needs of their fast-paced lifestyle, Dior created Diorblush Cheek Stick, a jumbo-size blush that delivers custom results. Sculpt the face with bold strokes or caress the cheeks with a light veil – the new Dior blush can do it all, depending on your desire. Ultra-easy, intuitive application with the fingertips and three shades to choose from – coral, rosewood or fresh pink – for a face with an incomparable healthy glow.
Cosmopolite Coral
Cosmopolite Rosewood
Cosmopolite Pink
5 Couleurs Cosmopolite Couture Colours & Effects Eyeshadow Palette ($63.00) (Limited Edition)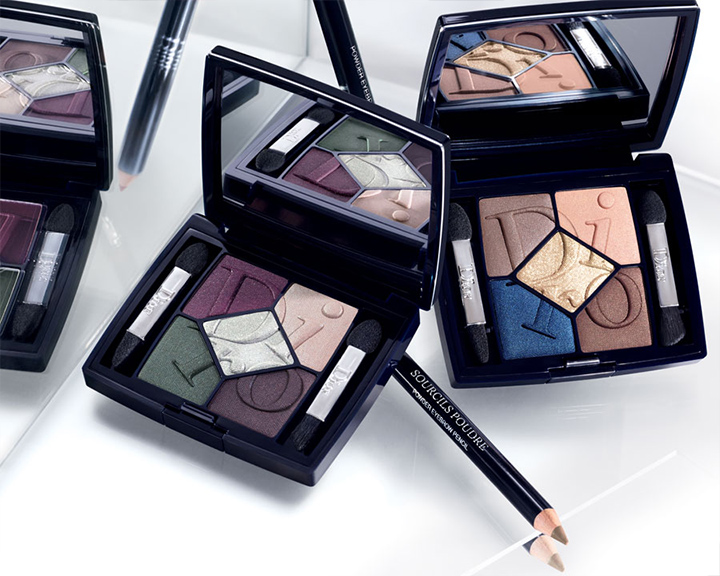 Under the expert hands of Peter Philips, the iconic 5 Couleurs palette gets a new look for fall as the four letters of DIOR dance across its harmony of brand new colors. The two new limited-edition creations flatter all eyes, whether dark or light, and all types of beauty. Because the Dior woman has many facets – couture or natural, sophisticated or discreet – she can choose between a harmony of brown, beige and gold contrasted with denim blue; or an accord of silver, mauve and burgundy set against a moss green. Whether she opts for a bold or more delicate look with the 5 Couleurs shadows, her eyes are always defined with the Sourcils Poudre pencil. A Dior makeup essential since 1991, it is now decked out in a new cloak of midnight blue. In addition to the four existing shades, two new ash shades are now available for blonde or light brown tones. Inspired by the professional tools of Dior makeup artists, the pencil combines the definition of a wax and the finish of a powder. Its brush tip makes it the accessory no woman can do without for a flawless, harmonious brow line.
Exuberante
Electric
DiorSkin Nude Cosmopolite Illuminating Face Powder ($45.00)
Experts in the art of the nude complexion – a natural no-makeup look – Dior continues to enrich its Diorskin Nude range this season with an illuminating face powder that leaves a glowy finish. In a single shade, Diorskin Nude Cosmopolite suits and enhances any skin tone with a barely-there feel.Its luminous finish without the shine promises radiant beauty with a natural glow. The four letters of DIOR twirl across the powder in a new joyous, playful dance.
DiorAddict Fluid Stick ($35.00) (Limited Edition)
Versatile
Avant Garde
Chic
Rouge Dior ($35.00) (Limited Edition)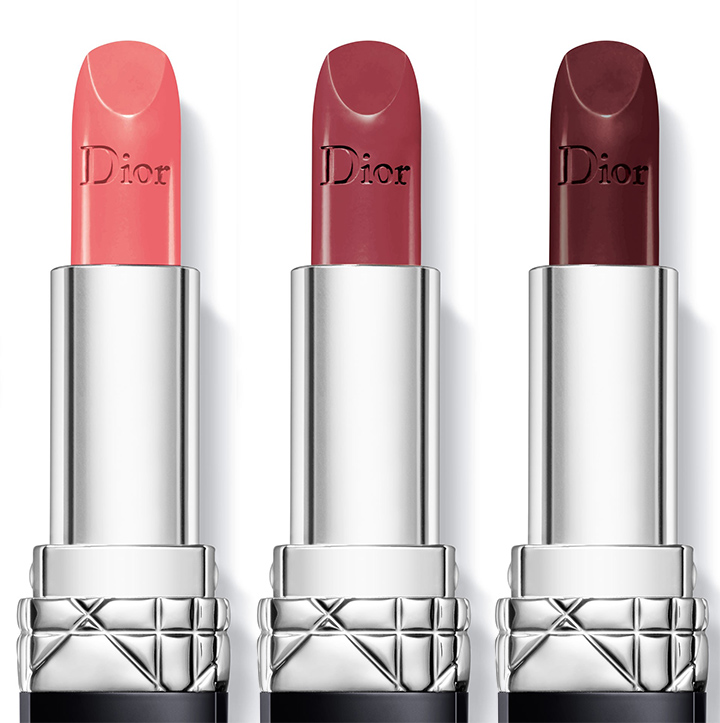 Nouvelle Femme
Continental
Unique
Dior Vernis ($27.00) (Limited Edition)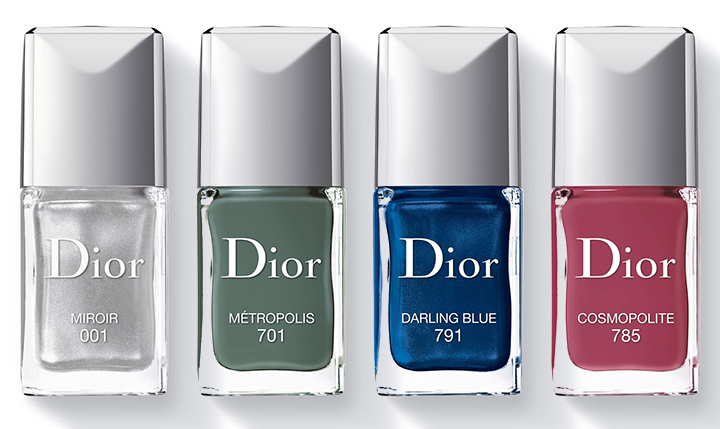 Miroir
Metropolis
Darling Blue
Cosmopolite