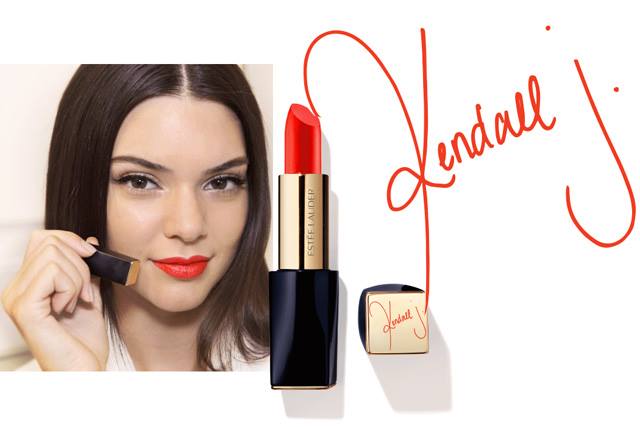 Estee Lauder Releases Kendall Jenner Lipstick Shade.  Kendall Jenner fans will be happy to know that Estee Lauder has created a new shade just for you and it is everything!
If you've always longed to have lips like Kendall, this summer Estee has released a limited edition shade that's one of KJ's favorites. The bright poppy orange shade Restless features a mate formula and bold hue to create kissable lips for one hot summer. The lipstick also comes signed by the model with limited edition packaging. Look below for more details.
*We have a feeling another sister known for her lips might soon be doing the same..…Mac Kylie Lipstick range anyone?
Estee Lauder Kendall Jenner's Lipstick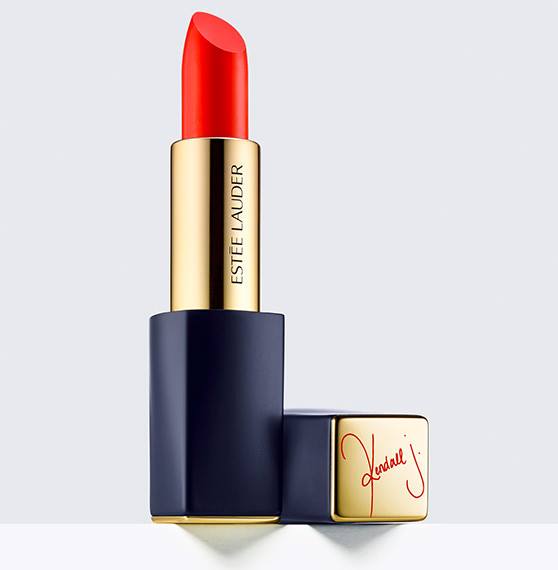 Pure Color Envy Matte Sculpting Lipstick – New & Limited Edition – $30.00
Restless – part poppy, part orange crush (Matte)