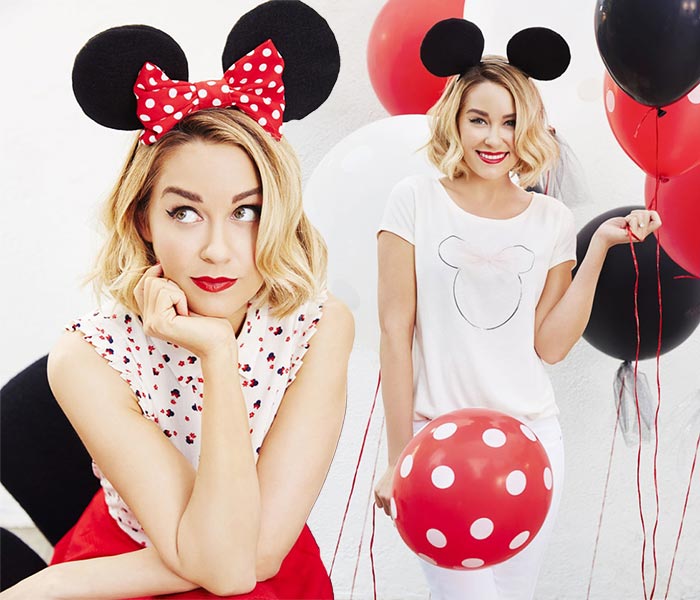 Lauren Conrad's Minnie Mouse Collection For Kohl's. Looks like LC is in quite the playful mood this season, first she released a Cinderella inspired line, and now it seems as if Minnie Mouse is getting a turn in the spotlight!
The fashion maven will be launching a Minnie Mouse inspired collection with Khol's this season and will feature tons of fresh and girly ensembles that could only be worn by a lady who loves the more stylish sophisticated side of Minnie and isn't afraid to take her wardrobe game to the next level. From skater, graphic tees, dresses and blouses, to perfectly spring floral prints, this collection provides a whimsical way to tap into your inner child.
Set to hit Kohl's starting May 10th, look below to see just what LC has up her sleeves in the Minnie department.