Orly Cool Romance Spring 2012 Nail Polish Collection. Orly brings soft romantic hues for us to love on our nails this spring season. The Orly Cool Romance collection features 6 feminine shades of pastels and cool tones that will keep your nails chic and trendy.
"An elegant yet modern color palette, with soft shades that are the epitome of femininity, the Cool Romance Spring Color Collection sports cool pastels that project fresh romanticism of young love with a sleek sensibility that's all grown up."
Let me just say I adore the ad campaign behind the collection very elegant. Look below to see the what's in the collection.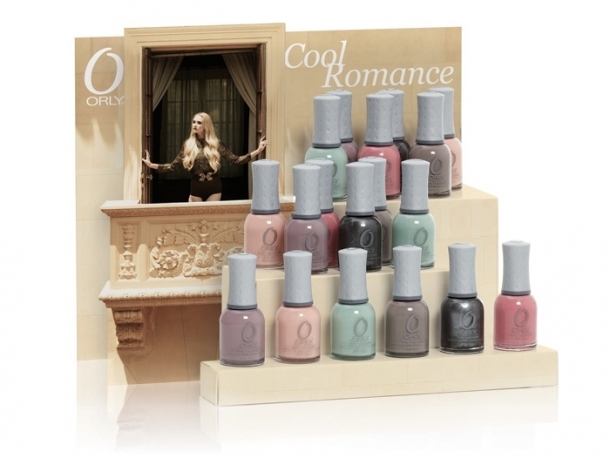 You're Blushing: soft lilac creme
Prelude to a Kiss: pastel pink creme shade
Jealous, Much?: pastel mint
Faint of Heart: muted grey creme
Steel Your Heart: charcoal shimmer
Artificial Sweetener: dusty rose shimmer