Fall 2011 Winter 2012 Fashion Trends. From red hues, to Victorian styles to 70′s glam and lace. There are quite a few trends that took our breath away at fashion week and with so many styles to love I've put together a list of what top trends you can follow for fall. Look below to see what they are.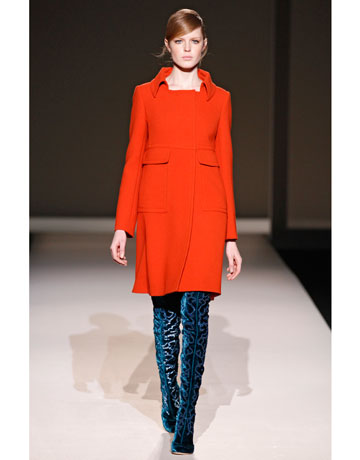 2011 Fall Men's Fashion Trends
2011 Fall Fashion Trends, Styles, and Clothing
Diane Von Furstenberg Fall 2011 RTW Collection
Louis Vuitton Fall 2011 RTW Collection
2011 DKNY Fall Fashion Collection
2011 Fall Fashion Balmain Collection
Fall 2011 Fashion Collections – Alexander McQueen
Back To School Fashion Trends 2011
2011 fall wedding dress trends
Fall 2011 Fashion Trends – Red Hues
Fall Hairstyles 2011 – Retro Hair Trend
2011 Fall Teen Hairstyles, Back To School Makeup and Hairstyle Looks
Fall 2011 Plus Size Fashion Trends
2011 Fall Coat and Jacket Trends
2011 Fall Dresses and Dress Trends
2011 fall plus size dress trends
Fall Hairstyles 2011 – Braids, Textured Hair and Voluminous Bounce
Fall 2011 Fashion Trends – Lace, Plaid, and Bright Hues
Fashion Trend Seeker is a fashion blog dedicated to keeping your style updated and fresh with all of the latest styles and trends. Danielle lover of all things fashion and beauty related, loves blogging for those who love seeking the latest trends. Be sure to follow her weekly posts to keep your style updated, and you catch her on facebook, twitter and google plus.
Latest posts by Fashionprincess (see all)