Seven New Smoking Hot Hair Color Variations for 2017. In the world of exotic hair coloring, you can never have enough hair choices to choose from!
It's no secret that over the past few years vibrant and unique hair coloring has taken the beauty world by storm, from revamping old classics and making these new again, to out of this world hair coloring techniques. If you're up for a little adventure dying your hair can be quite journey of exploration. Whether it's something trendy to try out for the weekend or something permanent to get your through the year check out seven new smoking hot hair variations you have to try!
Stenciled Colored Hair Designs – The stenciled hair trend is not for the faint of heart, but for the girl who loves to push the envelope and show off creativity. From simple designs to more intricate variations, to achieve this look you should use temporary hair spray with stenciled designs to create an artistically pleasing design!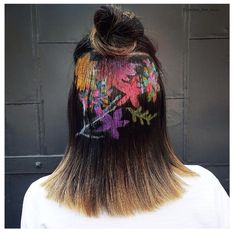 Pastel & Neon Balayage Hair – Balayage hair coloring involves creating a sun-kissed natural appearance that highlights and lightens the face in a way that is soft and gorgeous. It's a great way to add a whisper of color to brighten up your face! When combined with neon and pastel hues balayage creates a soft essence that's both breathtaking & whimsical.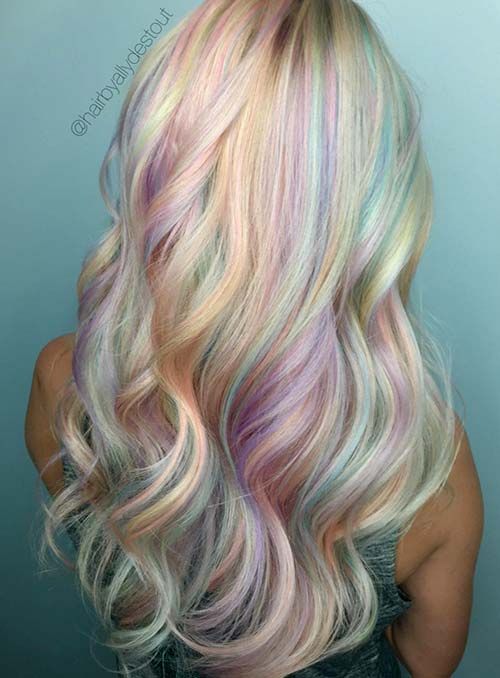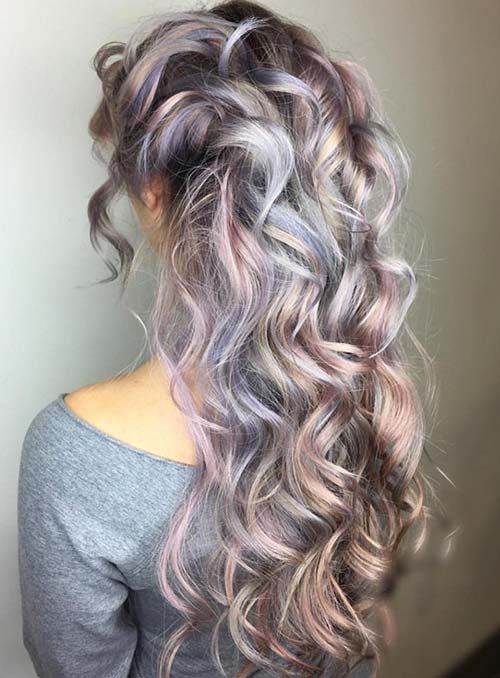 Colored- Melting Hair – Many will say that color-melting is the new ombre simply because it's a technique that makes unnatural hair colors blend together in a way that looks more fluid. The highlights are blended with the base color of the hair so you don't have any harsh lines. It's ideal for those seeking to have no transitions between hair colors and offers a more seamless appearance between hues.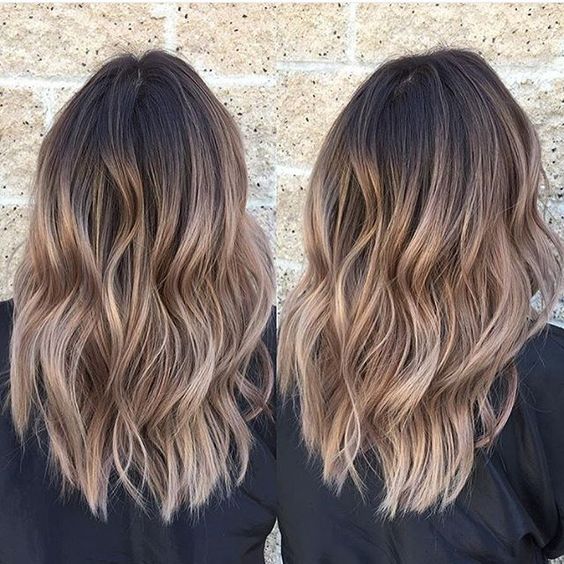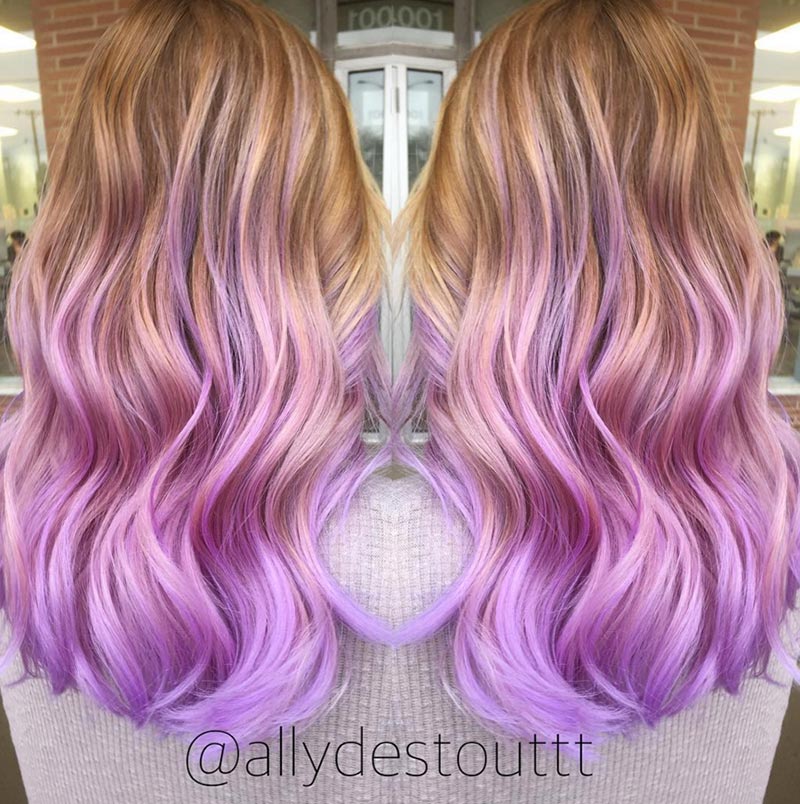 Denim Dye– What color doesn't love denim? Well now you can dye your hair the hue. Denim dye involves a light grey and dark blue color combo that goes great with a pair of jeans!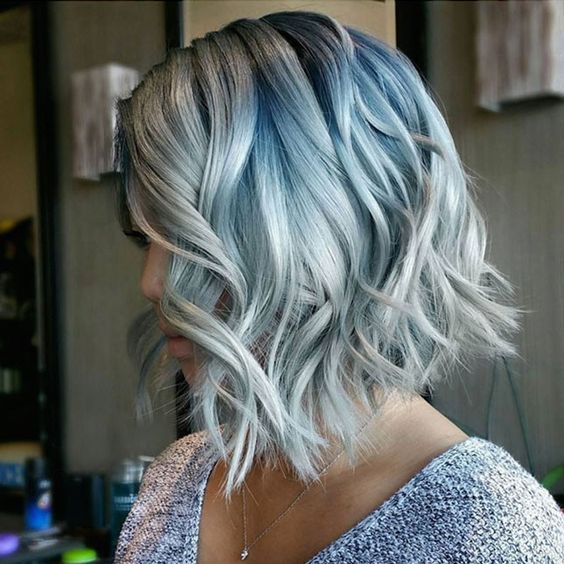 Underlights Rainbow Hair Trend–  Underlights provide a sneaky way to dye your hair without all the drama.  For this technique the top portion of your hair is typically left your natural hair color while the bottom half is dyed with fun shades. This allows for for the top section of your hair to be dropped down while the bottom portion playful peaks underneath.  It offers up a more conservative way to step into the world of color!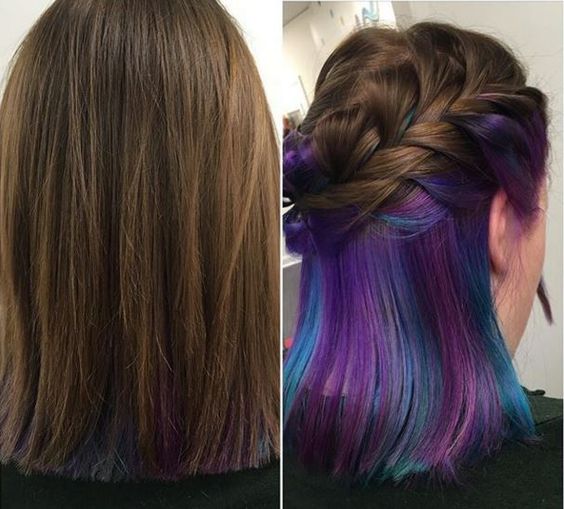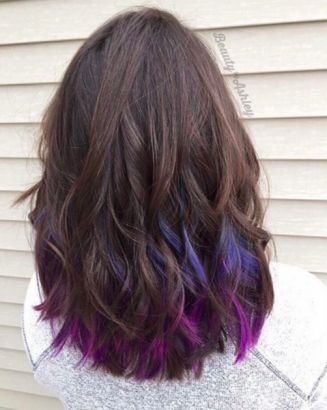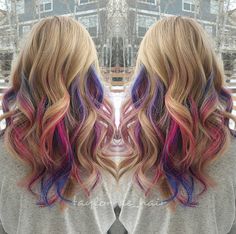 Rainbow Roots –  Another trend that involves dying only a portion of your strands is rainbow roots. This technique involves dying only the roots of your hair while leaving your ends it's natural shade.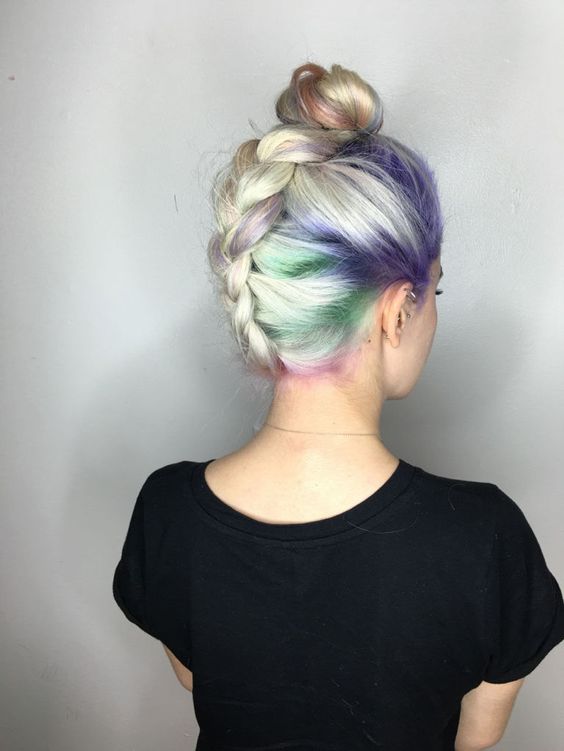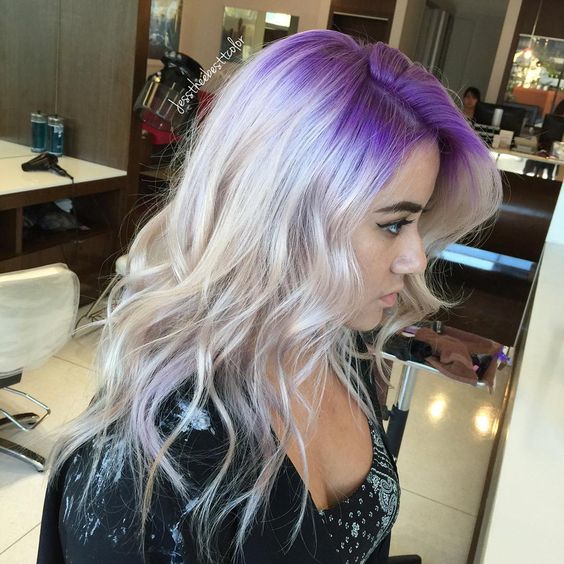 Save
Save
Related articles
Save